by Jim Hoft
November 14, 2019
Oops! Democrat Thought Leader Runs Her Mouth – Admits Impeachment Show Trials Are About Preventing Trump 2020 Victory
Even a broken clock is right twice a day.
Democrat thought leader Alexandria Ocasio-Cortez blabbed on Wednesday that the Schiff show trials are all about preventing a Trump victory in 2020.
AOC forgot this was supposed to be a DNC secret.
The Washington Examiner reported:
Democratic Rep. Alexandria Ocasio-Cortez admitted that the Democrats' efforts to investigate President Trump are, in part, meant to prevent him from winning reelection in November 2020.

The freshman New York congresswoman made the admission in an interview on CNN Wednesday evening, hours after the House had its first public hearing in the impeachment investigation into Trump's foreign policy decisions regarding Ukraine.

"I think many of those considerations will be taken up by the Judiciary Committee when all of this evidence is brought forth," Ocasio-Cortez stated. "We'll see. I personally do believe that the president has engaged in flagrant violations of the emoluments clause. I'm concerned that we would allow this corruption to continue. But at the end of the day, we have to be able to come together as a caucus, and if it is this Ukrainian allegation that is what brings the caucus together, then I think we have to run with however we unify the House."
---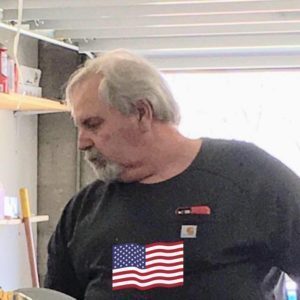 Frank Sturgill is a Citizen Journalist for C-VINE News Network. A former Police Officer, Frank"s hobbies include Old School Motorcycles, Computers, and Ham Radio.