by 
Tyler Durden
Sun, 10/27/2019 
California's annual wildfires are back despite a series of planned power outages aimed at preventing them – the latest of which is expected to affect as many as 3 million people across huge swaths of the state.
The most intense fires raged through Sonoma County, with some 180,000 residents ordered to evacuate.
"The next 72 hours will be challenging," Gov. Gavin Newsom said on Saturday. "I could sugarcoat it, but I will not."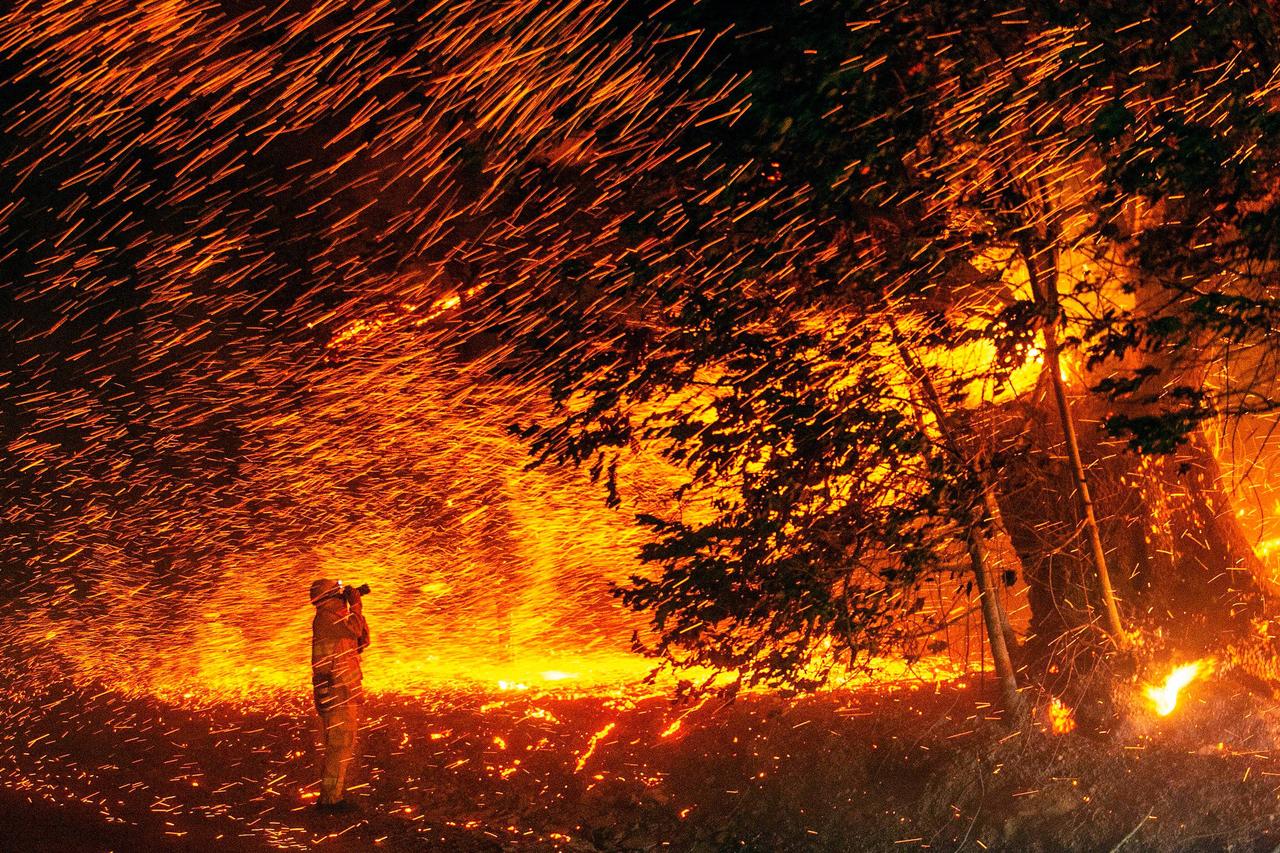 As of midnight, Sonoma County resembled a disaster zone – with some 180,000 residents ordered to evacuate their homes.
Approx 180,000 people under evacuation order due to #KincadeFire. This is the largest evacuation that any of us at the Sheriff's Office can remember. Take care of each other.
Latest Evacuation map. Mandatory evacuations have been expanded and now include much of western and northern Santa Rosa. For most up-to-date map:http://bit.ly/2PlbvDp 
Highway 101 was closed indefinitely through Santa Rosa as wind gusts of up to 93 mph were reported by the National Weather Service in Healdsburg Hills in the northern part of the county. That said, the NWS now reports that the winds will "start to reduce compared to the peak experienced in the last few hours, but remain strong today with a ramp up tonight."
craig philpott

@CphilpottCraig

Big backburn operation on #KincadeFire about 9pm tonight off Pine Flat Rd, Geyserville CA
As of 7:15 a.m. the Kincade fire near Geyserville had grown to 30,000 acres according to Cal Fire, and is 10% contained. It has destroyed 79 structures and threatens over 31,000 according to the SF Chronicle.
Fire encroaching the highway on 128, both sides, in Sonoma Co. in Healdsburg. Major wind gusts kicking up and and trees and power lines down everywhere. Updates to come #KincadeFire @NBCNews @TODAYshow
Fully involved structure along Hwy 128 near Jimtown. It appears to be a home. Watch how quickly the tree catches fire, sending showers of embers everywhere. This is why it's so important to evacuate when told to do so. This is situation is changing rapidly. #KincadeFire
At least two wineries have burned in the blaze; the Soda Rock Winery and the Healdsburg winery.
As of Sunday morning, PG&E confirmed that it had blacked out over 1 million customers, corresponding to roughly 3 million people.
The outages are unprecedented in scope — larger even than the controversial PG&E shut-offs that affected more than 2 million people earlier this month. Blackouts extending from the far North Coast and the northern Sacramento Valley down into the Sierra Nevada foothills, throughout much of the Bay Area and in parts of the Salinas Valley and Kern County.

In the North Bay, where the Kincade Fire is raging in northeastern Sonoma County, the impact is acute. Much of Sonoma County is subjected to the shut-offs, and in neighboring Marin County, officials said they expected virtually every customer to lose power. -SF Chronicle
This marks the third massive outage in one month, and the second in one week.
"These are difficult calls," Newsom added at a Napa press conference. "But a society as industrious and entrepreneurial and innovative as ours should not have to face a choice between public safety and public blackouts. We can do both together. And that is what path we are on."
---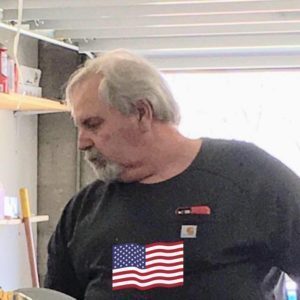 Frank Sturgill is a Citizen Journalist for C-VINE News Network. A former Police Officer, Frank"s hobbies include Old School Motorcycles, Computers, and Ham Radio.