California Residents Just Discovered Their Over-Priced Solar Panels Don't Work During Mandatory Blackouts
Imagine if you spent piles of money on solar panels only to discover they're completely worthless when the state turns your power off during mandatory blackouts.
That's what's happening to many California residents who are caught up in the new mandatory blackouts that are in effect to help prevent wildfires.
How will blackouts help prevent wildfires you ask? According to recent reports, power lines that came loose during high winds were the cause several wildfires, including the one that wiped the town of Paradise off the maps. So now, when it gets windy, Pacific Gas and Electric turns off their grids.
And, since most people who have solar power are hooked up to the states grids, that means they're left in the dark because their solar panels are completely worthless.
To prevent another disastrous public scandal as winds began to pick up in the bone-dry state, PG&E simply shut down parts of its power grid. The ensuing blackout left hundreds of thousands in the dark, according to Fast Company.

Homeowners who installed solar panels connected to the grid are now finding that this means they are left in the dark, despite sunny skies and all the technology needed to harvest the sun's rays.

Many who have the panels in place failed to realize that the solar systems are only used to feed the grid, a one-way energy transfer for which they are compensated on their monthly bills.

Only those with the foresight to install a system of inverters and batteries, and keep their own panels off-grid, are enjoying the benefits of modern civilization while other parts of California sit in darkness.

Those who own gasoline-powered generators may think they have the system beat, but they're in for a shock when they see gas prices.

As Los Angeles' KTLA-TV reports, gas prices in California are at a five-year high. On Wednesday, the statewide average was $4.13, a shocking surge in America's energy renaissance.

Some reports have seen gas stations charging as much as $5.49 for a gallon of regular fuel.
You've gotta be a sultan to run a generator on those gas prices

.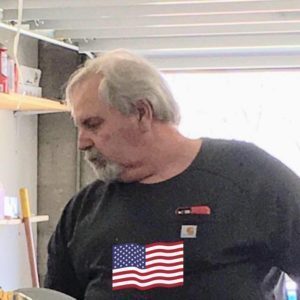 Frank Sturgill is a Citizen Journalist for C-VINE News Network. A former Police Officer, Frank"s hobbies include Old School Motorcycles, Computers, and Ham Radio.