October 7, 2019
More Harassment: Clinton-Appointed Federal Judge Tosses President Trump's Lawsuit to Keep His Tax Returns Concealed
A federal judge tossed President Donald Trump's lawsuit on Monday to keep his tax returns concealed.
Judge Victor Marrero is a Bill Clinton appointee.
Democrats want access to President Trump's tax forms so they can page through the billionaires finances in hopes to find a crime.
This is just more presidential harassment
NBC News reported:
A federal judge Monday rejected President Donald Trump's claim that he was immune from criminal investigations as part of his bid to block a subpoena from the Manhattan district attorney seeking eight years of personal and business tax returns.

The judge, Victor Marrero, tossed the lawsuit Trump's legal team brought against District Attorney Cyrus Vance that argued Vance should not receive Trump's tax returns because "'[v]irtually all legal commenters agree' that a sitting President of the United States is not 'subject to the criminal process' while he is in office."

In a 75-page order, Marrero called the presidential immunity Trump invoked in the lawsuit to stop the production of tax documents "unqualified and boundless."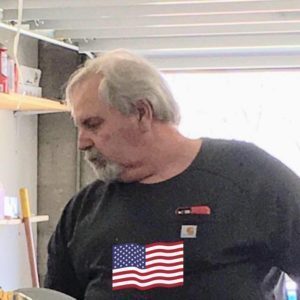 Frank Sturgill is a Citizen Journalist for C-VINE News Network. A former Police Officer, Frank"s hobbies include Old School Motorcycles, Computers, and Ham Radio.