Democrats renewed calls for former National Security Adviser John Bolton to testify in the Senate impeachment trial of Republican President Donald Trump after some details of Bolton's upcoming book were leaked to news outlets.
"Senators should insist that Mr. Bolton be called as a witness, and provide his notes and other relevant documents," House impeachment managers said in a statement on Sunday night. "The Senate trial must seek the full truth and Mr. Bolton has vital information to provide."
"There is no defensible reason to wait until his book is published, when the information he has to offer is critical to the most important decision Senators must now make—whether to convict the President of impeachable offenses."
Senate Minority Leader Chuck Schumer (D-N.Y.) shared on social media one of the reports about Bolton's book and said it "suggests multiple top Trump Admin officials knew the facts and deliberately misled Congress and the American people."
"A massive White House cover-up. All we need is four Republican Senators to get the truth," Schumer added.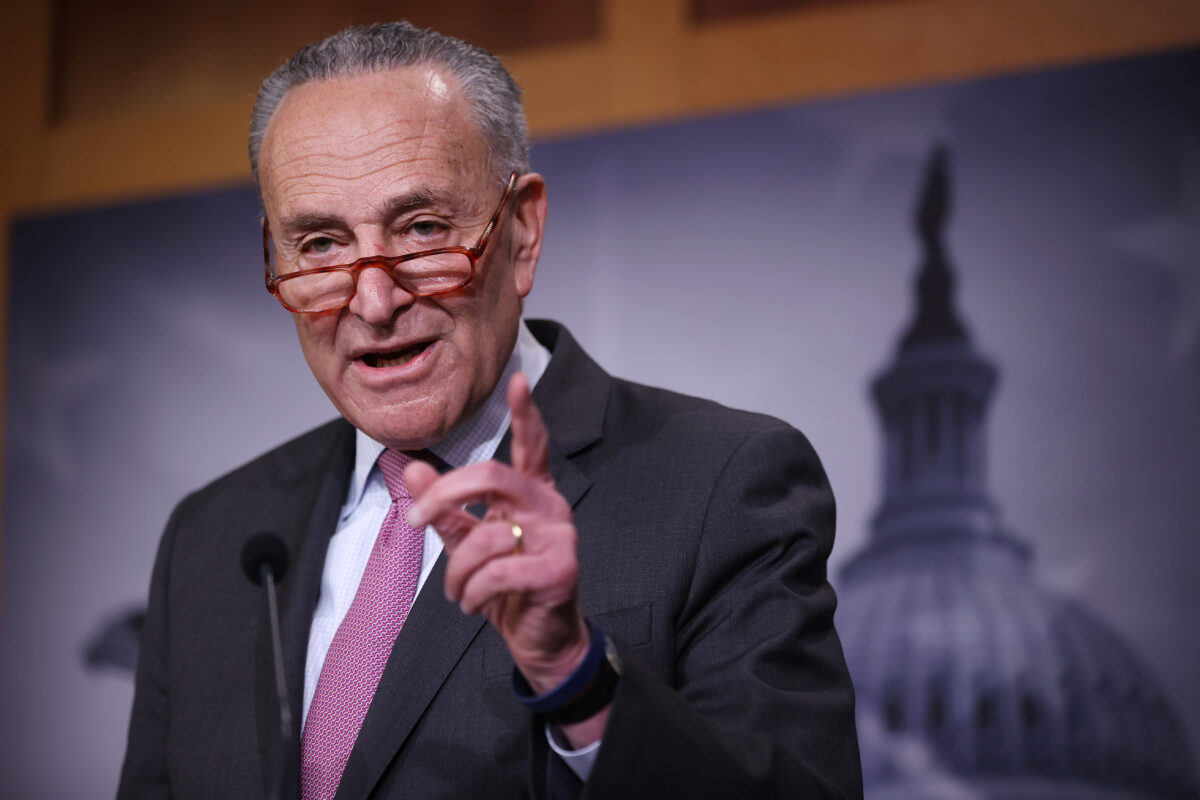 The GOP holds a majority in the Senate, 53-47, after gaining two seats in the 2018 midterm elections. Schumer has repeatedly urged four Republicans to vote with Democrats to call witnesses in the Senate impeachment trial. Schumer wants Bolton to testify along with acting White House Chief of Staff Mick Mulvaney, Mulvaney aide Robert Blair, and White House Office of Management and Budget official Michael Duffey.
House Democrats subpoenaed Mulvaney, Blair, and Duffey during the impeachment inquiry.
Parts of Bolton's manuscript were leaked to multiple news outlets, which published stories about details on Sunday night.
Bolton claims in the book that Trump told him in August 2019 that a pause on congressionally approved military aid to Ukraine would continue until Ukrainian officials helped with investigations into former U.S. Vice President Joe Biden and his son Hunter, according to reports that didn't quote the book directly. Trump in July 2019 asked Ukraine's President Volodymyr Zelensky to "look into" corruption allegations surrounding the Bidens, who have said they did nothing wrong in their dealings in the country.
Bolton's spokesperson said in a statement sent to news outlets that Bolton submitted a draft of his manuscript to the White House National Security Council several weeks ago so the council could review it before it was published. The spokesperson said Bolton did not share the manuscript with anyone else and they didn't know how the draft was leaked.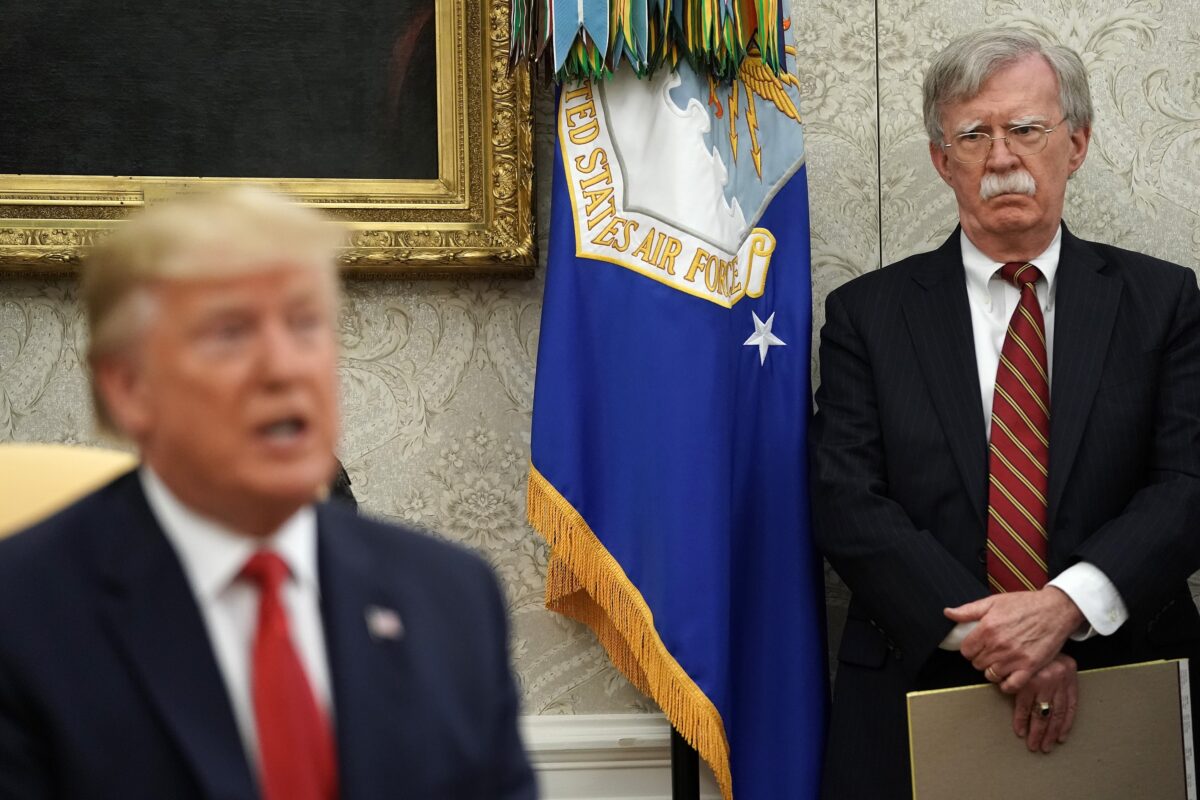 Shortly after the details were published, an Amazon page for the book went live for the first time. The book is titled "The Room Where it Happened." It's scheduled to be released on March 27.
Pre-orders cost $16.99 for Kindle versions, $32.50 for hardcover versions, and $39.99 for an audio version.
"John Bolton served as National Security Advisor to President Donald Trump for 519 days," a blurb for the book states. "A seasoned public servant who had previously worked for Presidents Reagan, Bush #41, and Bush #43, Bolton brought to the administration thirty years of experience in international issues and a reputation for tough, blunt talk. In his memoir, he offers a substantive and factual account of his time in the room where it happened."
Trump took to Twitter late Sunday to respond: "I NEVER told John Bolton that the aid to Ukraine was tied to investigations into Democrats, including the Bidens. In fact, he never complained about this at the time of his very public termination. If John Bolton said this, it was only to sell a book."
The president referred people to the transcript of his conversation last year with Zelensky.
He also said that the House should have called Bolton to testify and shared a tweet saying that the so-called Bolton Bombshell "seems to have dropped at an orchestrated opportunity" and was "totally manufactured."