BREAKING: Deep State Attorney linked to Schumer and Hillary Confirms he Is Now Representing "Multiple" Whistleblowers in Connection to July 25 Trump Call
As was reported in September — the Deep State "whistleblower" who spoke out on President Trump's call to the Ukrainian President in July, but who was not on the call, hired a former Schumer and Hillary Clinton staffer, Andrew Bakaj to represent him/her.
Andrew Bakaj has deep ties with DC Democrats. He donated to Joe Biden's presidential campaign.
His first "whistleblower" client went to Adam Schiff's office to plot strategy before he filed his complaint. The first "whistleblower" is a partisan CIA operative who was spying on President Trump in the White House. His complaints fell apart after President Trump released his phone transcript with the Ukrainian president and after former envoy Kurt Volker's testimony on Thursday
On Sunday morning Attorney Andrew Bakaj tweeted out that his firm is representing "multiple" whistleblowers in connection to the July 12, 2019 call between President Trump and Ukrainian president Zelensky.
Of course, the deep state leaked news of this whistleblower to the liberal media before the announcement today.
IC WHISTLEBLOWER UPDATE: I can confirm that my firm and my team represent multiple whistleblowers in connection to the underlying August 12, 2019, disclosure to the Intelligence Community Inspector General. No further comment at this time. https://t.co/05b5aAVm2G

— Andrew P. Bakaj (@AndrewBakaj) October 6, 2019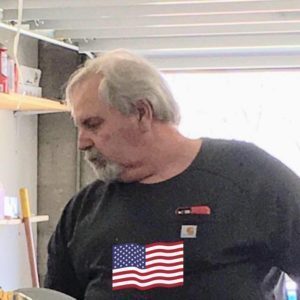 Frank Sturgill is a Citizen Journalist for C-VINE News Network. A former Police Officer, Frank"s hobbies include Old School Motorcycles, Computers, and Ham Radio.