Fox News national security correspondent Jennifer Griffin posted several tweets Wednesday night reporting that an unnamed U.S. special forces soldier in Syria opposed President Donald Trump's decision this week to withdraw.
It is against military law for soldiers in uniform to disagree publicly with the commander-in-chief. And, to the extent that the soldier's quotes describe U.S. positions or troop morale, it is a serious breach of national security.
Civilian control of the military requires that elected leaders make policy decisions that the armed forces carry out — with the sole exception of orders that violate international humanitarian law.
Military leaders can offer advice to the president but cannot disobey or criticize his decisions while they are serving in the armed forces. Front-line aoldiers make the greatest and most admirable sacrifices, but they swear to defend the Constitution, not their opinions.
The following are Griffin's tweets:
There is no way to know the accuracy of the soldier's claims — which Griffin later posted in a Fox News article co-authored by Melissa Leon — nor to elicit opposing views from other soldiers. It is simply one soldier's opinion.
The sole purpose of reporting this story in public before, at bare minimum, doing more research or asking for comment from senior military leaders would seem to be making the maximum possible impact on a public policy debate.
That is not what soldiers should be doing, or journalists. It is illegal for the former, and unethical for the latter.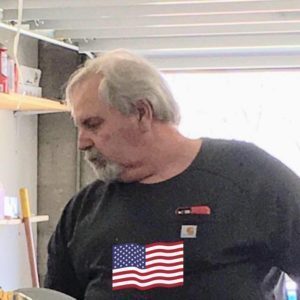 Frank Sturgill is a Citizen Journalist for C-VINE News Network. A former Police Officer, Frank"s hobbies include Old School Motorcycles, Computers, and Ham Radio.