BY JACK PHILLIPS Oct. 20, 2019
House Speaker Nancy Pelosi (D-Calif.) and a delegation of mostly Democratic lawmakers are in Jordan to meet with top Jordanian officials on Syria.
A statement from the Speaker's office Saturday said Pelosi and Rep. Eliot Engel (D-N.Y.), Rep. Bennie Thompson (D-Miss.), Rep. Adam Schiff (D-Calif.), Rep. Ron Kind (D-Wis.), Rep. Susan Davis (D-Calif.), Rep. Stephen Lynch (D-Mass.), Rep. Elaine Luria (D-Va.), and Rep. Mac Thornberry (R-Texas) arrived in the country to meet with King Abdullah II and other officials.
Thornberry, who is not seeking reelection, is the only Republican to join Pelosi. He is a ranking member of the House Armed Services Committee.
"This evening, our bipartisan delegation was honored to meet with His Majesty King Abdullah II, Crown Prince Al Hussein bin Abdullah II, Prince Feisal bin Al Hussein, Foreign Minister Ayman Safadi and senior Jordanian officials," Pelosi said in a statement.
She said that they "expressed our continued appreciation for the strategic partnership between the U.S. and Jordan and engaged in a constructive dialogue on regional stability, counterterrorism, security cooperation, Middle East peace, economic development and other shared challenges."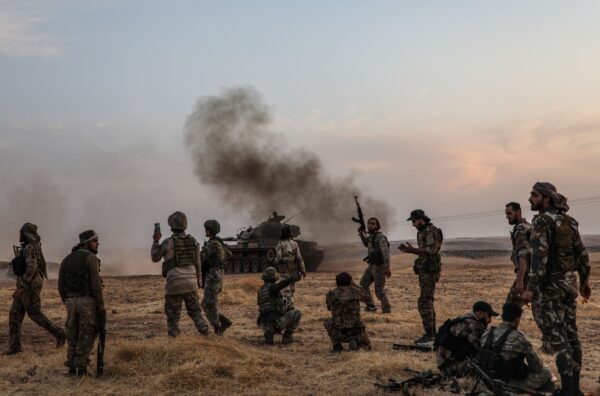 She then noted that the delegation is visiting Jordan amid the crisis in Syria and Turkey's incursion.
"Our delegation has engaged in vital discussions about the impact to regional stability, increased flow of refugees, and the dangerous opening that has been provided to ISIS, Iran and Russia," Pelosi said.
She also thanked American service members for serving part of a U.S. Marine detachment.
Jordan is located directly south of Syria, and the two countries share a 233-mile border.
On Friday, President Donald Trump hailed a ceasefire that was brokered between Turkey and Kurdish forces in the region.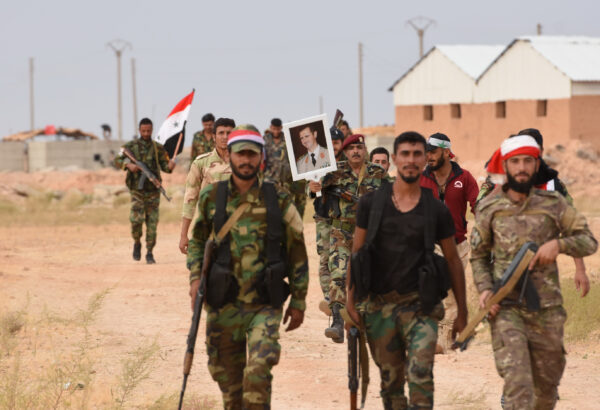 "We've had tremendous success I think over the last couple of days," Trump said on Friday, reported The Associated Press, adding that "we've taken control of the oil in the Middle East."
At the Pentagon, Defense Secretary Mark Esper said U.S. troops are continuing their withdrawal from northern Syria. He also said no U.S. ground troops will participate in enforcing or monitoring the cease-fire. "The force protection of our service members remains our top priority and, as always, U.S. forces will defend themselves from any threat as we complete our withdrawal from the area," Esper told reporters.
Trump's plan to withdraw troops from the region has drawn backlash from a number of lawmakers, Republican and Democrat alike.
"Withdrawing U.S. forces from Syria is a grave strategic mistake. It will leave the American people and homeland less safe, embolden our enemies, and weaken important alliances," Sen. Majority Leader Mitch McConnell wrote Friday in a Washington Post opinion column.
The Associated Press contributed to this report.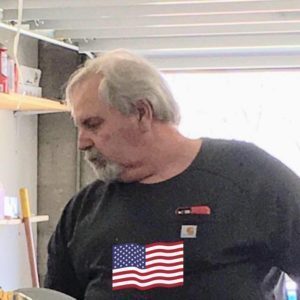 Frank Sturgill is a Citizen Journalist for C-VINE News Network. A former Police Officer, Frank"s hobbies include Old School Motorcycles, Computers, and Ham Radio.