OAN Newsroom
UPDATED 7:53 AM PT — Thursday, October 31, 2019
Secretary of State Mike Pompeo says it's time the U.S. recognizes the threat from China's communist government. While speaking from New York Wednesday, Pompeo said China is a "secretive regime that doesn't respect fairness, the rule of law, and reciprocity'.
He added, the country's communist government regularly distorts American policy and U.S. intentions through state-run media as well as through official spokespeople. Pompeo went on to accuse the regime of attempting to change the way Americans view the regime.
"Frankly, we've been slow to see the risk of China, the risk that it poses to American obscurity, because we wanted friendship with the People's Republic from the very start and because we as Americans always continue to hope for that," explained the U.S. secretary. "But frankly, in our efforts to achieve this goal, we accommodated and encouraged China's rise for decades even when that rise was at the expense of American values."
We accommodated China's rise, in the hope that they would become more free. In response, the CCP took advantage of our goodwill. Now, @realDonaldTrump is facing the reality of CCP hostility to the U.S. and our values. We must engage China as it is, not as we wish it to be.
Pompeo's comments come ahead of scheduled trade talks set for November, which appear to still be on despite the secretary's criticism. Chinese officials recently confirmed trade consultations between the two countries are going well. That's according to a statement released Thursday by China's Commerce Ministry, which says negotiators are maintaining close communication in order to advance a future trade deal.
This comes after the president of Chile canceled the APEC summit, where President Trump was slated to sign an interim trade deal with China.
---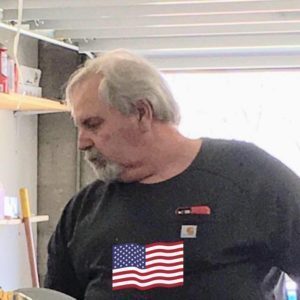 Frank Sturgill is a Citizen Journalist for C-VINE News Network. A former Police Officer, Frank"s hobbies include Old School Motorcycles, Computers, and Ham Radio.