BY 
ZACHARY STIEBER Nov. 4, 2019
President Donald Trump said he couldn't rule out a government shutdown with just over a week of legislative days left before funding expires.
Trump said he wouldn't hold up money for the government over the impeachment inquiry but also said he couldn't commit to the government not being shut down.
"It depends on—it depends on what the negotiation—I wouldn't commit to anything. It depends on what the negotiation is

," he told reporters outside the White House on Nov. 3.

Some Democrats have expressed concern that the president would shut down the government because of the impeachment inquiry.

"I'm increasingly worried that President Trump will want to shut down the government again because of impeachment," Senate Minority Leader Chuck Schumer (D-N.Y.) told reporters in Washington last week. "He always likes to create diversions. I hope and pray he won't want to cause another government shutdown because it might be a diversion away from impeachment."

Senate Democrats last week blocked a defense spending bill, attempting to get lines added that would prevent Trump from shifting money for the military to the border wall.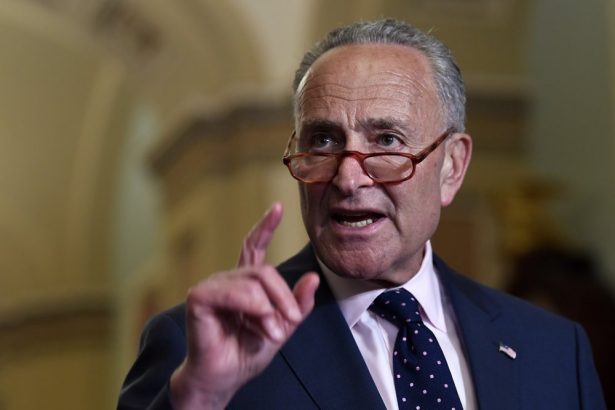 "There's no small amount of irony associated with the fact the president is apparently being impeached over in the House for holding up aid to Ukraine and at the same time Democrats are going to filibuster the defense bill which would provide for the assistance to Ukraine," Senate Majority Leader Mitch McConnell (R-Ky.) said before the block.
The House is on a scheduled recess this week and will break for Thanksgiving after Nov. 21. With the funding expiring that day, there are only eight legislative days for Congress to act.
There are 12 appropriations bills needed to keep all federal agencies funded. If passed by Congress, Trump would need to sign them to avoid a shutdown. A partial shutdown is also a possibility if some agencies get funded, but others do not.
Brian Darling, a Republican Senate staff veteran, previously told The Epoch Times that there will likely be a temporary spending bill, or continuing resolution, to fund the government into December.
"Then in December, expect a giant Omnibus Spending bill crafted by leadership with little input from the rank and file members," he said.
Government shutdowns cause many federal workers and contractors to go without pay, though lawmakers still receive their salaries.
The last government shutdown started on Dec. 22, 2018, and continued until Jan. 25, 2019. It was the longest government shutdown in history. The shutdown transpired amid a battle between Republicans and Democrats over funding for the border wall.
Trump signed a bill to reopen the government for three weeks on Jan. 25 and lawmakers reached a deal on Feb. 11 to avoid another shutdown. The deal included nearly $1.4 billion for the border wall.
Follow Zachary on Twitter: @zackstieber
---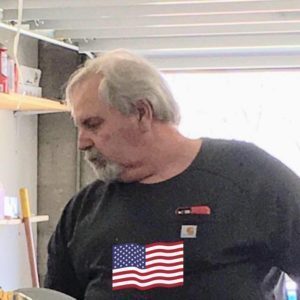 Frank Sturgill is a Citizen Journalist for C-VINE News Network. A former Police Officer, Frank"s hobbies include Old School Motorcycles, Computers, and Ham Radio.