The existence of C-VINE is for WE THE PEOPLE of America and made BY "We the People". It is by and for those who love our country, believe and follow the traditional Constitution of the U.S, follow and implement the rule of law and support our duly elected President. Most importantly, made for those who KNOW we have the right to Freedom of Speech UNCENSORED, which includes the Freedom of the Press.
This grass roots wave of love for our country has amazingly spread globally, as demonstrated from our many international members who recognize the same problems we have here... are duplicated through out the world.
We are the voice of the people, and CLAIM our RIGHT to that voice.
---
C-VINE is supported by monthly donations from members, time and expertise from volunteers, and a nominal amount of revenue made from our on-line store.
All content is available to read, even if not a member.
Zero advertising is allowed.
We depend on our readers to support this website.
The following is additional information about C-VINE...
---
C-VINE is an acronym that stands for:
Community-Voices * Investigations * NEWS * Education.
C-VINE utilizes multimedia to implement NEWS, EDUCATION & DISCUSSION PLATFORMS on a variety of social media, television, radio, YouTube, on-line magazines/books AND our own C-VINE website. 
We are here to give the community an uncensored voice, publish reliable news on specific topics and educate the public. We the People Are the News Now!
The "COMMUNITY VOICES", section of the C-VINE acronym has provided a multitude of ways for the public to interact and have a voice:
C-VINE FORUM
Varied Group Facebook Accounts (the public can join if they wish to interact directly with News Journalists AND Teachers including View or Listen to LIVE seminars)
YouTube Channel
Twitter Account.
EVERYONE IS A VOLUNTEER!
NOTE: Be aware you must be accepted as a member in order to interact on our Forum AND everyone is closely monitored for abusive or troll activity.  We ENCOURAGE debate, opinion and discussion. C-VINE NEWS or EDUCATION stories are connected directly to our website FORUM for your UNCENSORED interaction. Zero disrespect is tolerated.  We are all here to learn in a safe, peaceful environment.
The "INVESTIGATION" section of the C-VINE acronym was created to give pertinent and reliable information from respected sources about the subject matter being presented. We have a VOLUNTEER TEAM of Licensed Private Investigators, Teachers, Consultants, Retired Police, Military, Everyday People, and Attorneys who donate their time to make certain news stories AND educational content is correct and truthful.
The "EDUCATION" section is a virtual on-line classroom provided inside multi-media, for a series of education material. All content is provided from proven and credible sources that can be easily "fact checked" by the public.  Any articles, blogs, radio or videos chosen to be posted on these pages are created and carefully vetted by our C-VINE volunteers.
Click here to view the Education Platform: Education Classrooms and Media Channels.
NOTE: There is ZERO advertising anywhere on any content. Content is not provided to manipulate purchases of products or services.  We do although, provide contact information of our teachers should you decide to visit their personal websites off of the C-VINE Platform.
We encourage interactions, feedback and suggestions. We hope these channels will bless you as much as it has us in all the research and creation of it.
FOLLOWING ARE THE VOLUNTEER ADMINISTRATIVE TEAM: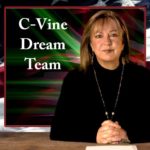 Linda Forsythe: FOUNDER and architect of C-VINE Network. She created this public service platform because of the critical necessity for vetted information that could be "fact checked' by the recipient to prove voracity.  There was no better way to do thIs, than have the citizen volunteers of the world be in charge of vetting the news and educational content, while always providing, "SOURCE"... 
Linda created a multi-media platform and systematized the integration of News Releases, Volunteers, Social Media Groups,  and Educational Channels so "We the People" could received trusted but uncensored information.
C-VINE is supported by monthly donations from members, time and expertise from volunteers, and a nominal amount of revenue made from our on-line store. All content is available to read, even if not a member. Zero advertising is allowed. We depend on our readers to support this website.
Historically, Linda was a retired nurse.
Click Here for Linda's Facebook Page.
---
Leonard Bacani: C-VINE News Commentator and Investigator. Leonard is a retired Police Officer from the Santa Ana Police Department.  He is also currently the CEO of Homeland Security Services, Inc., a Private Investigation, Private Security and a State authorized Training Organization for the CA Bureau of Security and Investigative Services. Leonard founded the company 18 years ago. Leonard holds a Private Investigators License , a Private Security Agency License (PPO) and is a Firearms and Baton Training Instructor. Leonard has been an Investigative Journalist for C-VINE News for the past two years. Click here for Leonard's Facebook page.
---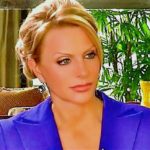 Valli Dawn Hart: C-VINE News Reporter and Commentator. Patriot, mother of 5, Majored in Journalism from College of San Mateo, California, 2 years, Bachelor's Degree from Southwest Missouri University, GPA 4.0. 
Entertainment, Business & Film Reporter Award-Winning Marketing Expert, Direct Response Expert. Winner of Best Writer of the Year. Best TV Commercial of the Year
---
Judi Freels: Designated, the C-VINE "Protector of the Trust". Her history is as an Entrepreneur in the Sign Industry, and a mother of 5 children.
---
John Eric Larson: Photographer. John prefers to be called by his middle name Eric and is a commercial photographer in the San Diego area.
His work has been featured  www.FStoppers.com, www.TheDrive.com and local print publications such as Carlsbad Lifestyle magazine. He currently serves as the staff photographer at Fighter Pilot Podcast ( http://www.fighterpilotpodcast.com ) His website can be found at www.SanDiegoBusinessPhotography.com
After earning a BS in Aerospace Engineering at San Diego State University he served as a Surface Warfare Officer in the US Navy where he specialized in Information Systems Security and Computer Network Vulnerability Assessments.
After hours Eric's photographic pursuits have included a wide variety of challenging photographic interests such as astrophotography, Ironman competitions and military aircraft transiting Death Valley National Park at low-altitude and high-speed.
---
Marci Smith: CVINE Director of Group Administrators and Moderators.
---
---
Cynthia Hayes: Volunteer Administrator of C-VINE Patriot Prayer Brigade and Journalist. Founder and CEO of LifeChimes, Int'l, communication coach, copywriter, author, speaker, Mom, Wife, faith warrior who loves God, country, and creative clarity!
---
JoLynn Live: C-VINE Citizen Journalist and C-VINE Trustee. She is a Singer; a Wife of 36 years; Home-school mom to 10; Grandma to 11; Chicken Farmer; Patriot; and an active C-VINE News contributor.
---
Charles L Jarusek: Moderator C-VINE News FB GROUP Page. Citizen Journalist for C-VINE Website and is a Retired Santa Ana police officer
---
Nicholas E Southworth: Volunteer moderator for the FB news group page. God loving Veteran, Father, Son, Friend, Entrepreneur and Health advocate.
---
William Domstrand: Volunteer moderator for the FB news group page. Public policy advocate (alcohol policy) and Public Action Mgmt, PLC Mgr/Member for 15 years; Real Estate Development & Investment - Have developed several projects throughout the west & owner/mgmt of Multiple apartment communities for 30+ years
US Marine Corp 1976-82
If you need further info, please let me know. This photo is me with my son Chris. After many years and tours as a combat Marine and one tour as Police Chief in Iraq, Chris moved his family (Wife & 5 children) to Minnesota near her parents home. He transferred to the Minnesota National Guard (and real estate development)... The restaurant behind us was burned in the riots and Chris deployed into Minneapolis along with 14,500 NG Soldiers for 10-days/nights this summer. (Not relevant to your request, but part of my motivation).
---
Nadine Cleberg: Volunteer Administrator for C-VINE Patriot Prayer Brigade Facebook Group. Retired Bank Fraud Investigator, high level bank and investment consultant, Christ follower, Conservative, Military Wife, Mom & Nana, Former Career Banker, Investor, Business Owner, Speaker, Consultant and Non-Profit Founder.
---
Additional C-VINE Facebook/Forum Administrators and Moderators:
Brandon Boothe, Leonard Correa, Jetta Fletcher, Kris Harper, Mark LeClair, Wendy G Young LightWalker, Terrance Mitchell, Rosie Perry, Bob Reed, Kayt Ridgley, Wayne Rigg, Ron Stires, Frank E Sturgill Jr., Michael Tuttle, Bill J Walker, David Whitfield, Ray Younger
---
Respectfully,
The C-VINE News Network Volunteers
**The information presented on this site is for educational purposes only.**