June 21, 2021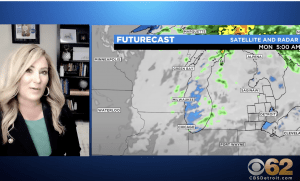 ---

CBS 62 Insider BLOWS WHISTLE On-Air During Weather Report, Will Detail CBS 'Discrimination'
BY: Project Veritas
June 21, 2021

Project Veritas is giving a platform to those who feel their voice has been stolen.
The most recent whistleblower to come forward is meteorologist, April Moss from CBS 62. She stated, "I will be sitting down this week with Project Veritas to discuss the discrimination at CBS is enforcing upon its employees." She added, "Tune in to Project Veritas for my full story."
In a recent request by James O'Keefe, he asked Patriots from around the country to join forces with Project Veritas exposing corruption in their workplace.  Many have stepped forward to alert the public, putting their jobs on the line.
Last week, Fox 28 News contributor, Ivory Hecker released a tape of corruption and censorship in her workplace. 
Ivory was told by Lee Meier, Assistant News Director at Fox 26 KRIV-T, "It's not just about the viewers, it's about what our CEO reads.  It's about what our GM reads."
Ivory believes the viewers are being deceived.  "I want out of this corruption. I'm so horrified at what the news business has stooped to." For her participation in whistleblowing against the corruption she believes is present at Fox 26 News, Ivory was informed her employment was terminated, 'effective immediately.'
For Ivory Heckers interview with James O'Keefe, click here.
---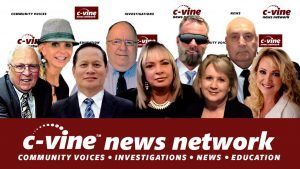 News Posted by: C-VINE Citizen Journalist, JoLynn Live! She is a Singer; a Wife of 37 years; Home-school mom to 10; Grandma to 11; Chicken Farmer; Patriot; and an active C-VINE News contributor.
Please click and bookmark:

 C-VINE Social Media Channels 
 *C-VINE.Com, https://c-vine.com
*C-VINE-Telegram,  https://t.me/CVINENEWS
*C-VINE-MeWe, https://mewe.com/join/C-VINE
*C-VINE-Rumble,  https://rumble.com/user/CVINE
*C-VINE YouTube Channel,  https://www.youtube.com/c/CVINENewsNetwork/videos
*C-VINE Commentary & Analysis, https://www.facebook.com/groups/895771901163001/
*C-VINE Business Network,  https://www.facebook.com/groups/1242625425864710
*C-VINE Natural Health News Network, https://www.facebook.com/groups/cvinehealth
*C-VINE Patriot Prayer Brigade, https://www.facebook.com/groups/4826437259486216