November 26, 2021 By Andrew Moran ~ (No mention of job loses due to medical tyranny –
C-Vine

Opinion)
Americans are changing their holiday shopping habits this year, a new survey by consulting firm Deloitte has found.
According to the annual study, 11.5 percent of Americans won't be spending anything on presents, gift cards, or any other items for entertaining. This is the highest percentage for the category since the company began tracking consumers' holiday habits.
What's driving Americans to become Scrooge? The top concern for consumers, investors, and voters today is inflation.
Thirty-nine percent of consumers who may spend more this year attribute this to higher prices in general, according to the survey. Half of the consumers who say they'll spend less this year attribute it to higher food costs.
The survey also highlights a "tale of two holidays," with a substantial gap in shopping plans between high- and low-income groups. The holiday retail report found that U.S. households earning an annual income of $100,000 or more will spend $2,624 this Christmas, up by 15 percent. Households making less than $50,000 per year will shell out $536, a 22 percent drop from 2020.
"This tale of two holidays is a pretty good reflection of the tale of two pandemics, right? What starts off as a health crisis turns into a financial crisis if you're in the lower-income [bracket]," said Stephen Rogers, executive director of Deloitte's consumer industry division.
"Those of us who have investments in 401ks did quite well. You can see from 2019 to 2021, the lower-income group is spending almost half of what they used to spend. And the higher income group is almost double what they used to spend two years ago."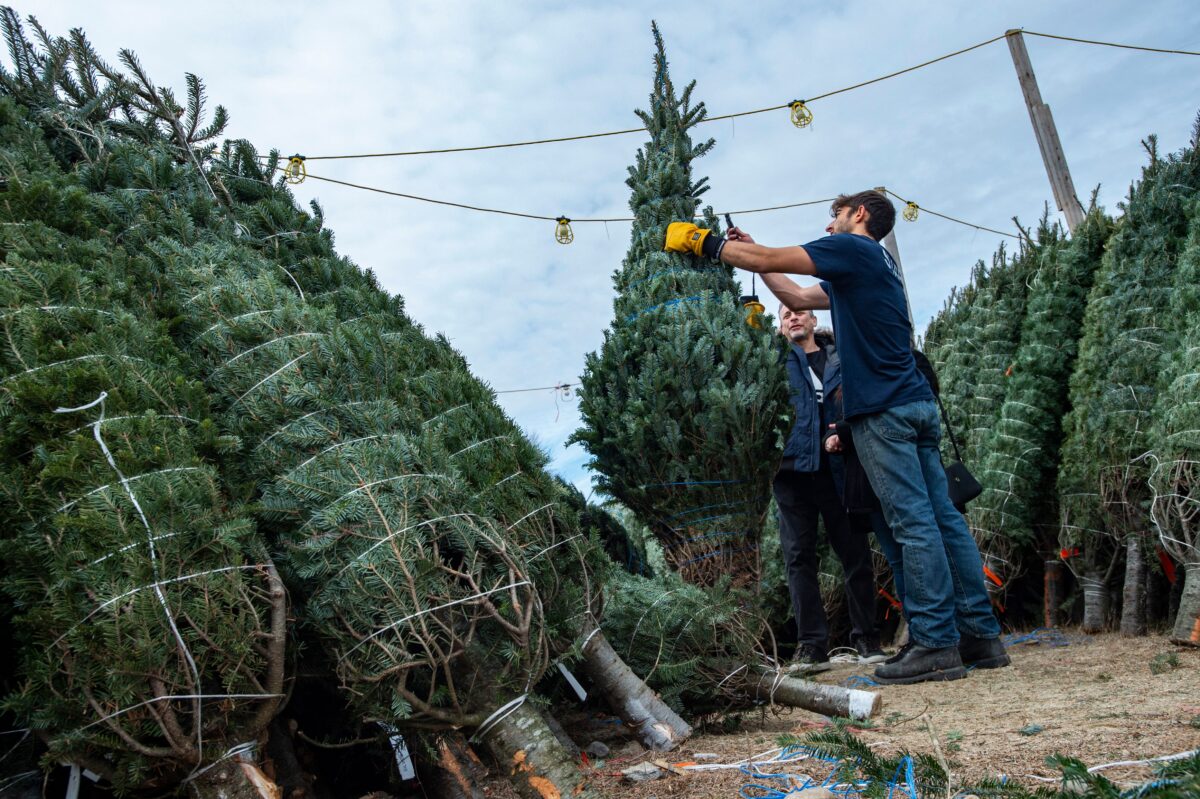 Everything is set to become more expensive this Christmas season, from food to trees to energy. These conditions could create a financially difficult Christmas for many families, with the Salvation Army preparing for an influx of demand comparable to that of the Great Recession more than a decade ago.
"Anything that in the very short run puts a lot of pressure on family budgets across the board will cause more stress and damage to low-income households because they just have less scope to absorb it," Josh Bivens, director of research for the Economic Policy Institute, told Bloomberg.
Christmas Will Be More Expensive This Year
The U.S. Department of Agriculture (USDA) has shown in a recent report that the price of live Christmas trees has nearly doubled since 2015. For example, the average Tannenbaum will be sold for much as 30 percent more.
Supplies of artificial and live trees are shrinking, too. The situation has metastasized so much that Ikea has confirmed that it wouldn't sell Christmas trees in Canada this year.
Many families will soon be getting ready for a Christmas dinner involving a turkey centerpiece. The American Farm Bureau Federation (AFBF) has estimated that the cost of a 16-pound turkey this year has climbed by 24 percent to an average price of $23.99. All the usual sides will also be costlier, from russet potatoes to dinner rolls.
Are you interested in gifting five gold rings to a loved one or watching 11 pipers piping at a concert? According to the annual PNC Christmas Price Index, the true cost of Christmas in the traditional "12 Days of Christmas" tune is up by 5.4 percent from 2019.
"Comparing 2019 data is a better gauge of the impacts of inflation, before the pandemic's effects took hold of the global economy. We are trying to normalize the comparison by excluding a once-in-a-century pandemic that had an outsized impact on last year's data," Amanda Agati, chief investment officer for PNC Asset Management Group, said in a statement.
But this is the norm throughout the marketplace, as many experts predict that this will be the most expensive Christmas in the past 30 years. The higher prices have been driven by the intensifying global supply chain crisis and strong and simultaneous international demand with output and inventories failing to keep up.
Agati recommends close monitoring of retail sales, personal savings rates, and consumer sentiment as critical indicators of a successful or disappointing holiday season.
Will Shopping Send Prices Higher?
The National Retail Federation (NRF), the industry's largest trade organization, is projecting that sales will advance by as much as 10.5 percent year-over-year to a record $859 billion.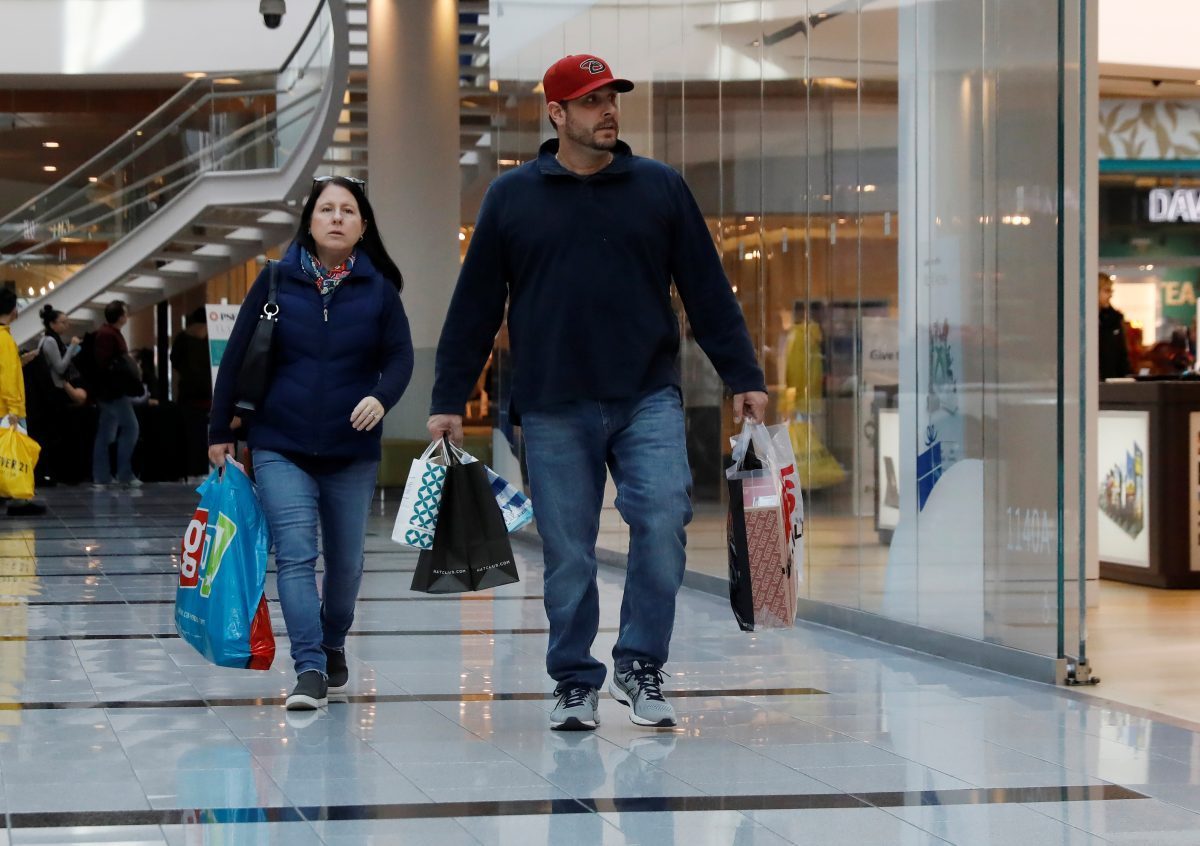 Some economists believe that these rosy forecasts are justified. Wages are climbing, although surging prices and a higher cost of living weigh on these income gains. Many Americans who were unfazed by the CCP (Chinese Communist Party) virus pandemic accumulated savings in 2020, affording them the opportunity to spend more during the holidays.
"As the Delta wave recedes, consumer spending is turning higher, with the latest data showing increased hotel occupancy and restaurant visits," BMO senior economist Sal Guatieri wrote in a research note. "Holiday sales look to be very strong this year … if stores can find enough workers to deliver them."
However, as shipping delays affect companies trying to satisfy the heightened demand, prices will rise in response to the supply and demand imbalance. Financial experts assert that these businesses are confident that shoppers can absorb these higher prices because they're willing to pay a premium.
"Consumers are paying higher prices because there are limited opportunities to purchase other goods," Gus Faucher, chief economist at PNC, told CNN Business. "If your dishwasher breaks and you need a new one, and dishwashers are in short supply, you're willing to pay a premium. Same with household products like cleaners, toothpaste, or toys. That's allowing businesses to raise prices."
Analysts do note that if price inflation remains stubbornly high for a longer period, consumers and even retailers will search for alternatives.
"If inflation persists at a high level and that is stronger than wage growth, that would cause consumers to be more cautious with their spending," Faucher said. "They have to eat out less and go to the movies less. Instead of buying steak, they're going to buy ground beef."
The latest data suggest that consumers may be getting frustrated by market conditions and the soaring consumer price index. The University of Michigan's final Consumer Sentiment Index fell to 67.4, while inflation expectations rose to 4.9 percent.
From Goldman Sachs to former Treasury Secretary Larry Summers, the consensus is that inflation will get worse before it gets better. Whether this will dampen holiday spirits will be shown in the U.S. Census Bureau's monthly retail sales data.
C-VINE News Volunteer Citizen Journalists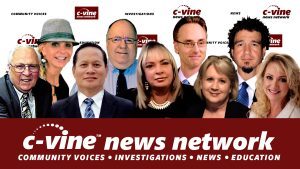 Please click and bookmark:
 C-VINE Social Media Channels 
 *C-VINE.Com, https://c-vine.com
*C-VINE-Telegram,  https://t.me/CVINENEWS
*C-VINE-MeWe, https://mewe.com/join/C-VINE
*C-VINE-Rumble,  https://rumble.com/user/CVINE
*C-VINE YouTube Channel,  https://www.youtube.com/c/CVINENewsNetwork/videos
*C-VINE Commentary & Analysis, https://www.facebook.com/groups/895771901163001/
*C-VINE Business Network,  https://www.facebook.com/groups/1242625425864710
*C-VINE Natural Health News Network, https://www.facebook.com/groups/cvinehealth
*C-VINE Patriot Prayer Brigade, https://www.facebook.com/groups/4826437259486216