Trump celebrates 'great day for civilization' as Pence, Pompeo secure Syria cease-fire agreement
October 17, 2019
President Trump declared Thursday "a great day for civilization" as Vice President Mike Pence and Secretary of State Mike Pompeo announced terms of a cease-fire agreement that would end violence between Turkey and Kurds in Syria, following a meeting with Turkish President Recep Tayyip Erdogan in Ankara.
The deal is for a 120-hour cease-fire, during which time the Kurdish-led forces could pull back from the roughly 20-mile-wide safe zone on the Turkish-Syrian border. All Turkish military operations under the recent offensive known as Operation Peace Spring will pause during that time, and the operation itself will come to an end entirely upon the completion of the Kurdish withdrawal, under the terms of the deal.
ERDOGAN THREW TRUMP'S 'DON'T BE A FOOL' LETTER IN THE TRASH, SOURCES CLAIM
"This is a great day for civilization," Trump declared in a tweet following a press conference where Pence and Pompeo discussed the deal. "I am proud of the United States for sticking by me in following a necessary, but somewhat unconventional, path. People have been trying to make this 'Deal' for many years. Millions of lives will be saved. Congratulations to ALL!"
Trump claimed that just three days ago, such an agreement "could NEVER have been made," but that "tough love" was required to accomplish it.
"Turkey and the United States agree on the priority of respecting vulnerable human life, human rights, and particularly the protection of religious and ethnic communities in the region," the vice president added.
The commander of Kurdish-led forces in Syria later told Kurdish TV they will abide by the deal, which Pence said was reached after more than five hours of negotiations with Erdogan and Turkish officials.
"We think the agreement today first ends the violence, which is what President Trump sent us here to do," Pence said. "We achieved that."
Pence said that the U.S. did not approve of Turkey's military operation, but under the terms of the deal will lift sanctions against Turkey upon the fulfillment of the agreement from both sides.
The Turkish offensive began after Trump announced the withdrawal of American troops from northern Syria. Trump was heavily criticized for the move by lawmakers from both parties.
Last week, Trump sent a letter to Erdogan encouraging him to "work out a good deal," threatening to "destroy" the Turkish economy if Erdogan continued his aggression against the Kurds.
"Don't be a tough guy. Don't be a fool!" Trump said, before stating that he would call Erdogan.
It was reported by the BBC Thursday that Erdogan "thoroughly rejected" the letter and threw it "in the bin," but hours later Pence announced the potential cease-fire.
The Associated Press contributed to this report.
---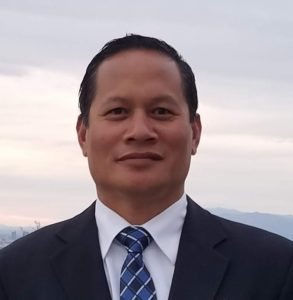 Leonard Bacani is a retired Santa Ana Police Officer and the Founder of HOMELAND SECURITY SERVICES, INC. headquartered in Southern California.HOMELAND SECURITY SERVICES, INC. is a Private Investigation, Private Security firm and State Authorized Training Facility. Contact Leonard at LBacani@hssinc.us for assistance or call the office: (714) 865-1135.      Website: http://www.homelandsecurityservices.com
Follow Leonard on Twitter @LeonardBacani1