June 3, 2021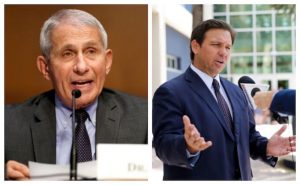 ---


Florida Gov. DeSantis: Fauci's Role in 'Gain of Function' Research Should Be 'Fully Investigated'
BY JACK PHILLIPS
June 2, 2021, Updated: June 2, 2021
TheEpochTimes.com
Florida Gov. Ron DeSantis said that U.S. National Institute of Allergy and Infectious Diseases Director (NIAID) Anthony Fauci should be investigated amid reports that the agency conducted "gain of function" research into viruses and pointed to Fauci having given confusing or contradictory information in public comments over the past year.
DeSantis was asked on Tuesday by Breitbart News about Fauci's role, he suggested that an investigation is warranted.
"I do think his role with this 'gain of function' research is something that absolutely needs to be fully investigated and vetted, and what U.S. money that he or any of his colleagues may have sent over to this Wuhan lab. And then obviously, we should validate the lab—that it [the virus] leaked from the lab," the Republican governor said in reference to the claim that the CCP (Chinese Communist Party) virus escaped from the Wuhan Institute of Virology in 2019.
The Epoch Times has contacted the National Institute of Allergy and Infectious Diseases for comment regarding DeSantis's recent statement.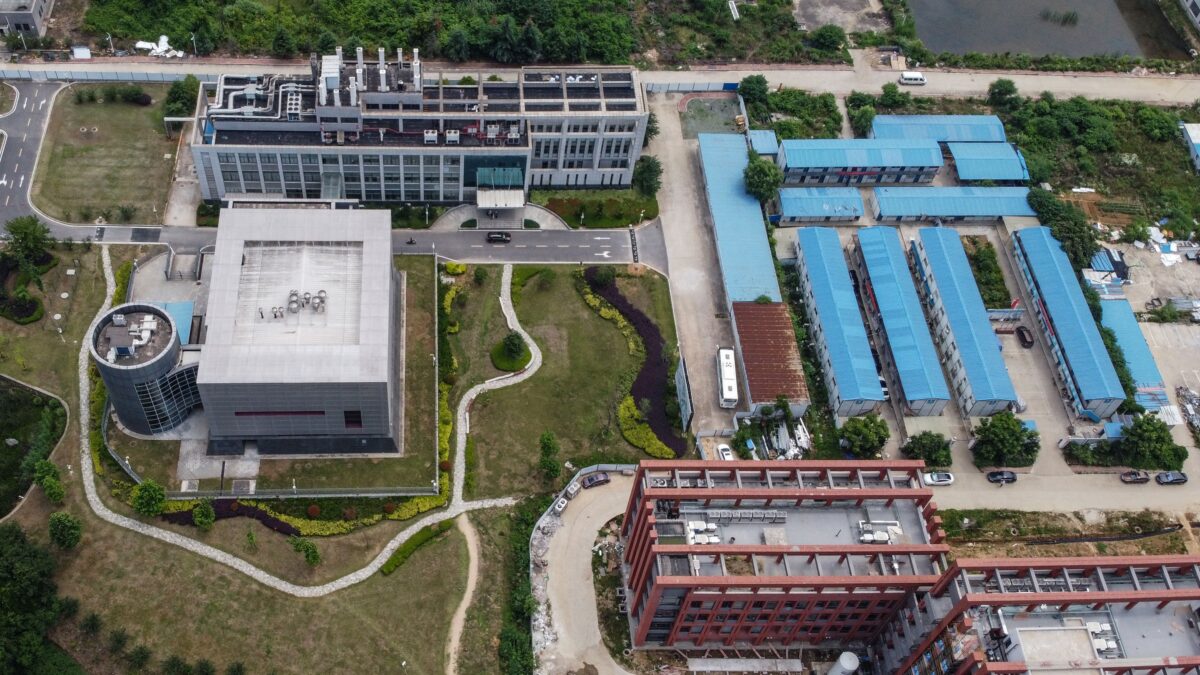 "You know, [it] probably was the most plausible last year too, although people like Fauci were saying it's natural. They did not have the information to say that it was natural. That was conjecture on their part," DeSantis said of the Wuhan lab theory.
Fauci and other health experts who downplayed the claim "have not been able to do the linking to say that it was natural," the governor said, adding that "he really should be held accountable if he sent money over to that lab."
Fauci's agency has said the National Institutes of Health (NIH) provided some funding to the Wuhan lab, which is the only P4-level research facility in China. Fauci, in a recent congressional hearing, denied the funding was for "gain of function" research which refers to efforts to alter an organism such as a bacteria or virus that increases pathogenesis, transmissibility, or host range.
National Institutes of Health Director Francis Collins, in a May 19 statement, decried "misinformation" that was being spread about its support of specific "gain of function" research.
For years, Collins stated, his agency has "supported grants to learn more about viruses lurking in bats and other mammals that have the potential to spill over to humans and cause widespread disease" but neither "NIH nor NIAID have ever approved any grant that would have supported 'gain-of-function' research on coronaviruses that would have increased their transmissibility or lethality for humans."
Although Fauci has been largely praised by corporate media outlets throughout the pandemic, he's faced increased criticism in recent days for what some have said are unclear comments and predictions during media interviews.
The new comments from DeSantis also come as numerous emails from Fauci were obtained via a Freedom of Information Act (FOIA) request, including one sent last year where he said store-bought masks won't be effective in containing COVID-19.
"Masks are really for infected people to prevent them from spreading infection to people who are not infected rather than protecting uninfected people from acquiring infection," he said in response to a question in February 2020. He noted that the "typical mask you buy in the drug store is not really effective in keeping out virus, which is small enough to pass through material."
---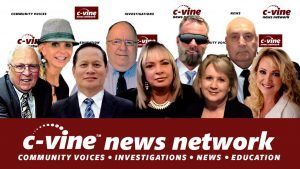 News Posted by: C-VINE Citizen Journalist, JoLynn Live! She is a Singer; a Wife of 37 years; Home-school mom to 10; Grandma to 11; Chicken Farmer; Patriot; and an active C-VINE News contributor.
Please click and bookmark:

 C-VINE Social Media Channels 
 *C-VINE.Com, https://c-vine.com
*C-VINE-Telegram,  https://t.me/CVINENEWS
*C-VINE-MeWe, https://mewe.com/join/C-VINE
*C-VINE-Rumble,  https://rumble.com/user/CVINE
*C-VINE-Parler,  https://parler.com/profile/CVINE/posts
*C-VINE YouTube Channel,  https://www.youtube.com/c/CVINENewsNetwork/videos
*C-VINE Commentary & Analysis, https://www.facebook.com/groups/895771901163001/
*C-VINE Business Network,  https://www.facebook.com/groups/1242625425864710
*C-VINE Natural Health News Network, https://www.facebook.com/groups/cvinehealth
*C-VINE Patriot Prayer Brigade, https://www.facebook.com/groups/4826437259486216