June 30, 2021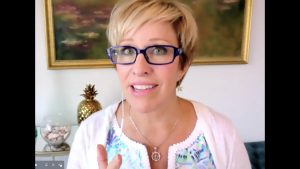 Can I Get An Exemption If I'm Not Religious? 
BY JoLynn Live
June 30, 2021

Peggy Hall with TheHealthyAmerican.Org, lays out equal employment opportunities when employers demand unconstitutional and illegal mandates related to the vaccine, and forced COVID testing.
What is the difference between a religious exemption and a health concern exemption. Do Americans have any rights of refusal without retribution when it comes to the COVID vaccine or COVID testing?
Ethylene Oxide on the cotton swabs is the sterile component used during routine COVID testing. This is a carcinogen and if not properly administered, can penetrate the brain barrier.  Did you know according to the Constitution, you can refuse it?
The COVID shot is not FDA approved but only for emergency use only. It has not been peer reviewed and thousands have had adverse effects. Did you know you can constitutionally refuse it?
In this video, Peggy Hall, lays out legal exemptions, and lawfully, how to obtain documentation on how to deny testing or getting the vaccine.
Please watch this educational video, then pass it along to others who may think the only two options they have in the work place are either to take the vaccine or to quit their job.  
Our laws mean nothing unless we stand for our rights and reclaim our freedoms.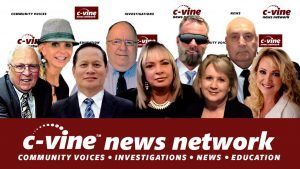 News Posted by: C-VINE Citizen Journalist, JoLynn Live! She is a Singer; a Wife of 37 years; Home-school mom to 10; Grandma to 11; Chicken Farmer; Patriot; and an active C-VINE News contributor.
Please click and bookmark:

 C-VINE Social Media Channels 
 *C-VINE.Com, https://c-vine.com
*C-VINE-Telegram,  https://t.me/CVINENEWS
*C-VINE-MeWe, https://mewe.com/join/C-VINE
*C-VINE-Rumble,  https://rumble.com/user/CVINE
*C-VINE YouTube Channel,  https://www.youtube.com/c/CVINENewsNetwork/videos
*C-VINE Commentary & Analysis, https://www.facebook.com/groups/895771901163001/
*C-VINE Business Network,  https://www.facebook.com/groups/1242625425864710
*C-VINE Natural Health News Network, https://www.facebook.com/groups/cvinehealth
*C-VINE Patriot Prayer Brigade, https://www.facebook.com/groups/4826437259486216