Could This Dance Company, be the REAL Reason Epoch Times Not Allowed to Advertise?
Today is a couple days after the news broke on August 23, 2019 that Facebook banned the Epoch Times from Advertising on Facebook.  There doesn't appear to be any changes.  It will be interesting to note is Facebook allows this article reporting on their actions.
---
The Epoch Times was the largest political spender on Facebook ads outside of the Trump campaign
---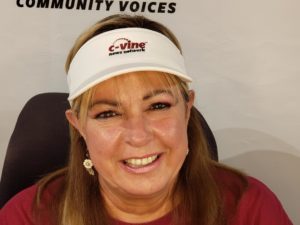 Linda Forsythe: is a Patriot Volunteer Citizen Journalist and News Commentator in C-VINE News.
She is also the FOUNDER and architect of the C-VINE Network that includes Breaking News and an International Forum. She is not paid for any of this labor of love
The Network includes a section for Education and many Social Media pages where the public can discuss or research News Stories.  In addition, a Citizen Journalist Program and Licensed Investigators Team works closely in tandem with the public to bring Late Breaking News. ALL are volunteers.
There was no better way to do this than to have the citizens of the world be in charge of the news and education… NOT the Government or "For Profit" Main Stream Media.
C-VINE International is placed in a Charitable Trust to be run by the public and C-VINE Foundation Trustees. C-VINE is supported by donations, and volunteers. Zero advertising is allowed and is not monetized.
Click Here for Linda's Facebook Page.