This article was suggested from our own member, Muriel D. Campbell, it has been vetted and C-Vine thanks you for your contribution.
An Iranian national armed with several knives, a machete, and a pickax was detained Friday by police about four miles from President Trump's Mar-a-Lago resort in Florida.
The man, identified as an Iranian national named Masoud Yareioeill Zoleh by his passport, was arrested Friday morning at Bradley Park on the east end of the Flagler Memorial Bridge, according to Palm Beach police spokesman Michael Ogrodnick.
In addition to the knives, machete, and pickax, police, who responded to a call about Zoleh at around 9:30 a.m., found the man to have $22,000 and a car parked at Palm Beach International Airport.
Palm Beach police are conducting an investigation with the help of federal partners. Zoleh has been given a notice to appear in court.
A Palm Beach Daily News photographer saw the man, with camping gear, get arrested by arrested by three Palm Beach Police officers and two plainclothes officers who were said to be from another department. The Palm Beach Post published photos of the arrest, showing Zoleh wearing a brown vest over a blue shirt and cargo pants.
The arrest Friday comes days after Iran launched a barrage of ballistic missiles at bases in Iraq housing U.S. troops in response to the U.S. airstrike that killed Qassem Soleimani, the head of the Iranian Quds Force, outside Baghdad International Airport.
Flagler Memorial Bridge is located about four miles north of the Mar-a-Lago private club, where Trump often spends his weekends during the winter.
The president was at the White House on Friday.
There have been other recent incidents in and around Trump's Mar-a-Lago, which he dubbed the "Winter White House." Local police were called to the resort Monday night to assist Secret Service with an unspecified incident. Trump and his family departed on Sunday to return to Washington, D.C., after spending the holidays in Palm Beach.
Shortly before Trump left Palm Beach International Airport for the White House, a Florida man who was dishonorably discharged from the Marines for sex offenses was arrested after breaching Trump's airport security by allegedly impersonating a federal law enforcement officer.
In the last year, two Chinese nationals had breached security and entered the club's grounds.
Last month, Jing Lu, 56, was told to leave after trying to enter Mar-a-Lago via the main gate. She then entered the property through a service driveway and was seen on security footage taking photos, according to police documents.
In November, Yujing Zhang, 33, was sentenced to time served for trespassing and lying to federal agents about why she was at the resort in March.
A receptionist who was suspicious of Zhang alerted Secret Service to the Chinese businesswoman, who had originally said she was there to swim. Zhang is currently in the custody of Immigration and Customs Enforcement as she awaits deportation.
by Daniel Chaitin
| January 10, 2020 05:14 PM
---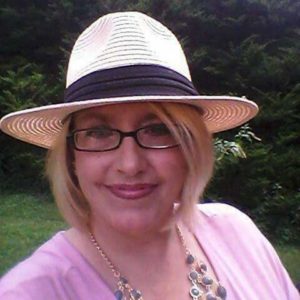 Citizen Journalist for C-VINE International News Network, Mother of two boys, Author, Public Relations Manager, Editor, Social Media Expert, and wife of a Professional Tennis Coach.