On Thursday, the Washington Examiner reported that that one of the Obama alumni who supports the Massachusetts senator's White House run is Ed Buck.
Elizabeth Warren's presidential campaign insisted that alleged serial predator Ed Buck landed on a list of people endorsing her for president because it was compiled by an outside group of Obama campaign and administration alumni. But, an email obtained by the Washington Examiner shows otherwise. 
The 65-year-old was charged in September for multiple crimes related to the drugging and deaths of gay black men in Los Angeles, California.
"This was a mistake considering Ed Buck was not staff or an alum. This was put together via Google Docs by some Obama alums, and they caught some non-staff that populated the list, but obviously, they missed one. They are removing it," Warren spokesman Chris Hayden told the Washington Examiner.
A Dec. 12 email, however, shows that Warren's South Carolina deputy state director, Christina Cue, asking various Obama alumni to sign up for the list.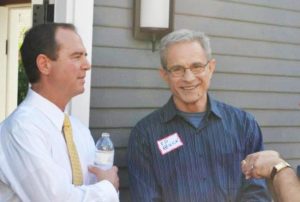 Ed Buck is a high-profile, millionaire Democratic benefactor who has contributed and bundled large amounts of cash to Democrats including Adam Schiff, Hillary Clinton, Barak Obama, Kamala Harris, and the list goes on and on.
The email reads: "I wanted to reach out to you to join the Obama Alumni for Warren group. Please click here if you're ready to pledge your support to Dream Big and Fight Hard with Sen. Warren."
Alleged victims of Buck told investigators that he would prey on black men with the promise of free drugs to lure them back to his home in Los Angeles.
There, Buck would drug the victims against their wishes and sexually assault them. Buck, a major Democratic Party megadonor, has supported a number of past candidates, including President Barack Obama, Hillary Clinton, and California Reps. Ted Lieu and Adam Schiff.
Linking via Twitter to an article about the endorsements, Warren said,
"I'm grateful to have the support of these Obama campaign alumni and my fellow Obama administration alumni. Their work changed what we know is possible in our politics. Together, we can win in 2020 and build a government that works for everyone."
In July 2017, Gemmel Moore, 26, who was homeless and working as a prostitute, fatally overdosed. Moore wrote in his journal that he blamed Buck for his out-of-control drug habit. "I've become addicted to drugs and the worst one at that," Moore wrote. "Ed Buck is the one to thank, he gave me my first injection of crystal meth."
In January this year, Timothy Dean, 55, was found dead in Buck's home. Buck's attorney, Seymour Amster, said at the time that the man ingested drugs before coming to the megadonor's residence.
Buck delayed for 15 minutes before calling paramedics after Dean died, according to an autopsy report. That was disputed by Buck, who said he was in another room taking a shower when Dean fell unconscious.
"From what I know, it was an old friend who died of an accidental overdose, and unfortunately, we believe that the substance was ingested at some place other than the apartment," his lawyer said. Dean's sister, Joyce Jackson, described Buck as a predator. "I really believe he preyed on people. I think he's sick. He really needs to get some help," she said.
Prosecutors touched on the two deaths in court documents, writing, "Not deterred by the senseless deaths of Moore and Dean, [Buck] nearly killed a third victim last week."
In the motion requesting bail be set at $4 million, prosecutors called Buck "a violent, dangerous sexual predator" who "mainly preys on men made vulnerable by addiction and homelessness."
One person told investigators in horrifying detail about the alleged terror Buck would inflict on his victims. "Buck then became frustrated and obtained a power saw from a closet, turned it on, and approached Victim 7 with it," a criminal filing states. If convicted, Buck could be sentenced to more than five years in state prison.
Buck made his fortune in the 1980s in Arizona after buying a bankrupt information services company. He then funded political initiatives, starting with leading the impeachment charge against a Republican governor of Arizona. In 1989, he was crowned the grand marshal of the International Gay Rodeo.
Ed Buck is in custody awaiting trial and allegedly has a video of Schiff at one of Buck's parties that could be very damaging. This case is just beginning.
---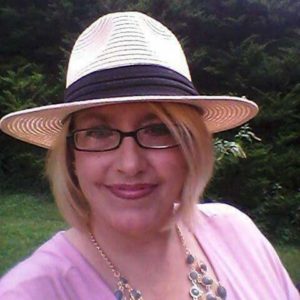 Rosie Perry
Citizen Journalist for C-VINE International News Network, Mother of two boys, Author, Public Relations Manager, Editor, Social Media Expert, and wife of a Professional Tennis Coach.