June 4, 2021

---

BY: Ali Schultz, JD
AFLDS Legal Director
Published May 24, 2021
"I am Ali Schultz. I'm the Legal Director for America's Frontline Doctors and I want you to know your legal rights related to wearing a mask.
Even if someone is telling you there is some type of law, if you have a medical condition, and you have a doctor's note pre-dating the incident, where you are refused service, then you are discriminated against, and you have legal rights.
So, as the law stands, it is very clear informed consent is required for an emergency use authorized product. So, masks are an emergency use authorized item. So are the PCR COVID tests, so are these experimental COVID vaccines. Informed consent is required for all of these things and none of them have had the requisite, safety and efficacy studies, and they're not fully licensed by the FDA.
Americans with Disabilities Act,  protects you so that you can still live the same life that anyone that didn't have a disability is able to live. 
So, that means going to a grocery store, a bank, a concert, any of those places. If you have a note from your doctor,  that states you cannot wear a mask for whatever reason, then you do not have to wear a mask. 
I'm going to give you the four steps to make sure you are protecting your rights related to an Americans Disabilities Act mask exemption claim.
First, you need to have a doctor's note that is pre-dating the incident where you were refused service.

Second,  you need to make sure you have this on audio or video recording.

Third, make sure to let the store or the service provider know that you have a medical condition and you are exempt from wearing a mask.

Number four, file a complaint on your own with a notice of discrimination OR come on to AmericasFrontlineDoctors.Org and we will refer you to an attorney in your state.
I'm Ali… and know your rights at AmericasFrontlineDoctors.Org "
Protect Your Rights!
---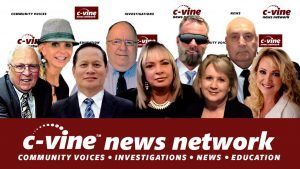 News Posted by: C-VINE Citizen Journalist, JoLynn Live! She is a Singer; a Wife of 37 years; Home-school mom to 10; Grandma to 11; Chicken Farmer; Patriot; and an active C-VINE News contributor.
Please click and bookmark:

 C-VINE Social Media Channels 
 *C-VINE.Com, https://c-vine.com
*C-VINE-Telegram,  https://t.me/CVINENEWS
*C-VINE-MeWe, https://mewe.com/join/C-VINE
*C-VINE-Rumble,  https://rumble.com/user/CVINE
*C-VINE-Parler,  https://parler.com/profile/CVINE/posts
*C-VINE YouTube Channel,  https://www.youtube.com/c/CVINENewsNetwork/videos
*C-VINE Commentary & Analysis, https://www.facebook.com/groups/895771901163001/
*C-VINE Business Network,  https://www.facebook.com/groups/1242625425864710
*C-VINE Natural Health News Network, https://www.facebook.com/groups/cvinehealth
*C-VINE Patriot Prayer Brigade, https://www.facebook.com/groups/4826437259486216