July 24, 2019
"Truth is a Force of Nature!"  
---
White House: Mueller Testimony 'Epic Embarrassment for Democrats'
July 24, 2019
Updated: July 24, 2019
The White House said that former special counsel Robert 
Mueller
's testimony on July 24 was an
"epic embarrassment for Democrats,"
as President Donald Trump 's 2020 campaign manager called it
"a disaster."
After the first section of the hearing, White House Press Secretary Stephanie Grisham said in a statement: "The last three hours have been an epic embarrassment for the Democrats. Expect more of the same in the second half."
Brad Parscale, Trump's campaign manager, later added: "These hearings were a disaster for Democrats."
"This entire spectacle has always been about the Democrats trying to undo the legitimate result of the 2016 election and today they again failed miserably. Robert Mueller confirmed what we already knew: No collusion, no obstruction, and the way President Trump has been treated is unprecedented," he added.
"Almost three years and tens of millions of dollars have been wasted on this witch hunt and it is now even more apparent that Democrats are completely consumed with their hatred of the President and their obsession with overturning the will of the people who elected him."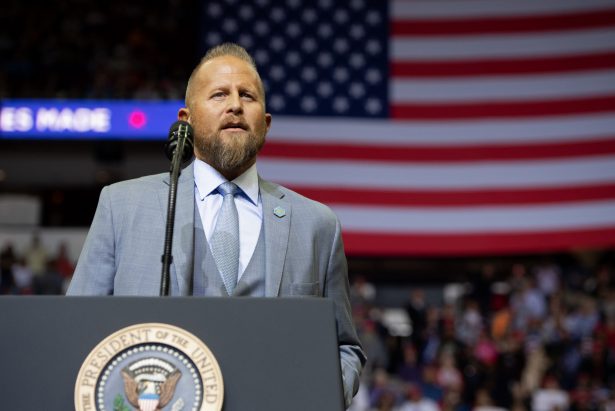 Brad Parscale, campaign manager for President Donald Trump's 2020 reelection campaign, speaks during campaign rally at the Toyota Center in Houston, Texas on Oct. 22, 2018. (Saul Loeb/AFP/Getty Images)
Jay Sekulow, Trump's counsel, said in a statement that the testimony from Mueller "exposed the troubling deficiencies of the Special Counsel's investigation."
"The testimony revealed that this probe was conducted by a small group of politically-biased prosecutors who, as hard as they tried, were unable to establish either obstruction, conspiracy, or collusion between the Trump campaign and Russia. It is also clear that the Special Counsel conducted his two-year investigation unimpeded," he added. "The American people understand that this issue is over. They also understand that the case is closed."
Trump spent part of the day sharing reactions and videos from the hearing. He shared a quote from Chris Wallace of Fox News, who called the hearing
"a disaster for the Democrats and a disaster for the reputation of Robert Mueller,"
and Fox News contributor Katie Pavlich, who reported:
"Mueller was asked whether or not the investigation was impeded in any way, and he said no."
---
"Another Democrat theory shot down, and the truth we've known for months reaffirmed": 
---
Congressman Kelly Armstrong
"It's not enough for Mr. Mueller to be able to vouch for his team. Federal recusal law exists for a reason. The interest of justice demands that no perceived biases exist. I can't imagine a judge I've appeared in front of who would be comfortable with these circumstances."
---
Around 3:30 p.m. eastern time, Trump wrote: "TRUTH IS A FORCE OF NATURE!"
He also thanked Democrats for holding the hearing.