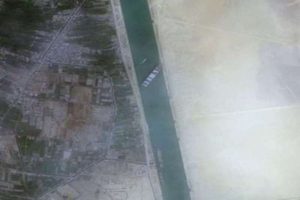 March 27, 2021
How Did this Container Ship Get Grounded in the Suez Canal?
Captain John Conrad of 'gCaptain' addresses how a mega container ship could have possibly gotten grounded in the Suez Canal.
The largest container ship is known to carry 23,000 containers. This vessel, the Evergreen also called Evergiven, is a close 2nd, carrying 20,000 containers. According to Captain Conrad's research, this ship measures 13,000 feet long which is 200 feet longer than the largest aircraft carrier. 
With such length of the ship, the height of the containers and limited labor aboard these container ships, the magnitude of this catastrophe on our world economy is enormous. The bow and the stern are both grounded blocking all trade from the Red Sea to the Mediterranean Sea. 
Will the ground crews be able to recover the ship's cargo in time to meet the worlds needs?  We could be in for a very long wait.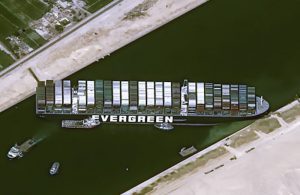 Opinion: C-VINE Contributor
---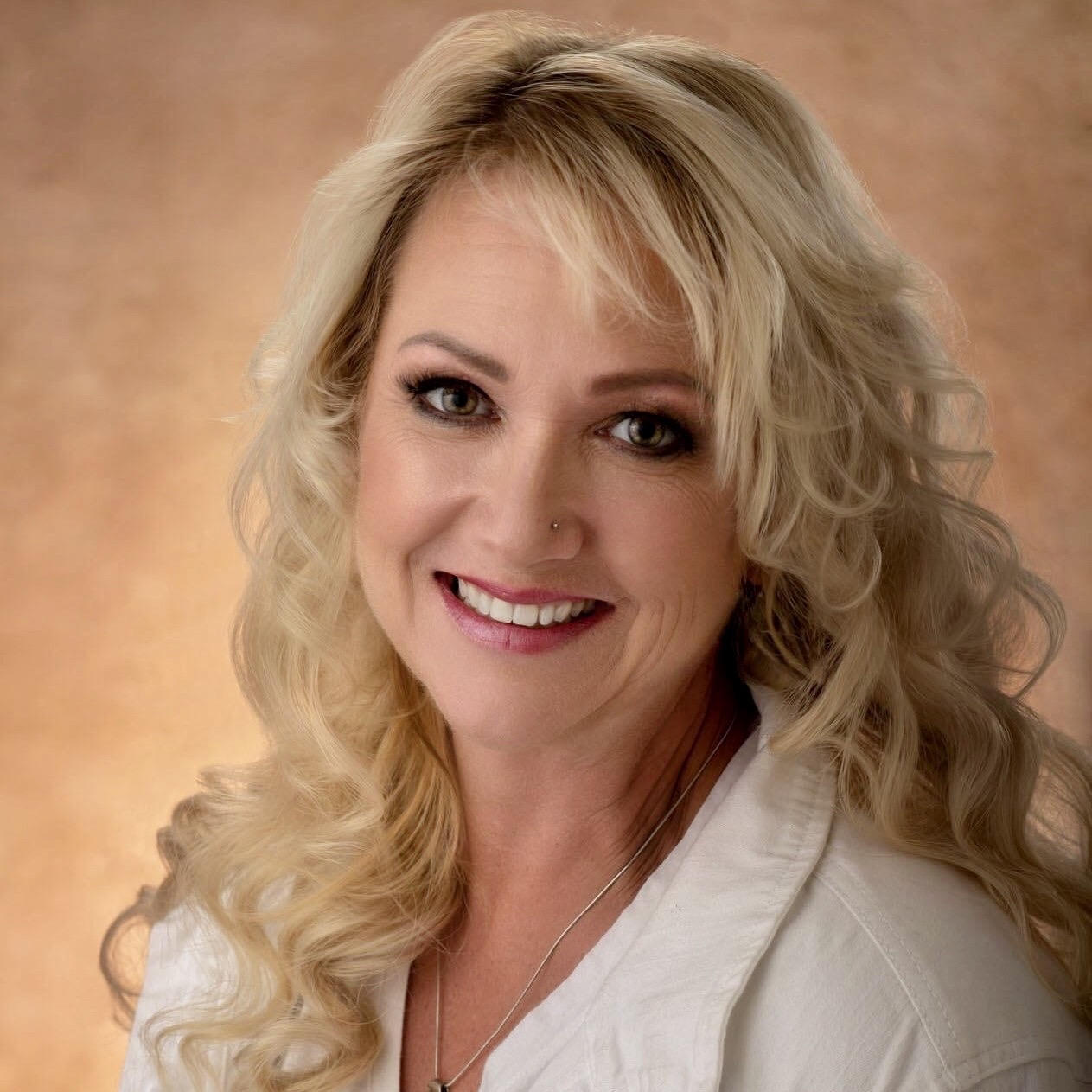 News Posted by: C-VINE Citizen Journalist, JoLynn Live! She is a Singer; a Wife of 37 years; Home-school mom to 10; Grandma to 11; Chicken Farmer; Patriot; and an active C-VINE News contributor.
Please click and bookmark:

 C-VINE Social Media Channels 
 *C-VINE.Com, https://c-vine.com
*C-VINE-MeWe, https://mewe.com/join/C-VINE
*C-VINE-Rumble,  https://rumble.com/user/CVINE
*C-VINE-Parler,  https://parler.com/profile/CVINE/posts
*C-VINE-Telegram,  https://t.me/CVINENEWS
*C-VINE YouTube Channel,  https://www.youtube.com/c/CVINENewsNetwork/videos
*C-VINE Commentary & Analysis, https://www.facebook.com/groups/895771901163001/
*C-VINE Business Network,  https://www.facebook.com/groups/1242625425864710
*C-VINE Natural Health News Network, https://www.facebook.com/groups/cvinehealth
*C-VINE Patriot Prayer Brigade, https://www.facebook.com/groups/482643725948621