November 21, 2019
As reported on Wednesday the head of Burisma Holdings was indicted this week in Ukraine!
Ukrainian Prosecutor General indicted Burisma owner Nikolai Zlochevsky.
The claim alleges that Hunter Biden and his partners received $16.5 million over several years for their 'services' in Ukraine.
Vice President Joe Biden's son Hunter Biden took a lucrative post on the Burisma Board in 2014.
Hunter Biden was making millions from the corrupt Ukrainian oil and gas company.
New memos released earlier this month revealed Burisma Holdings, Hunter Biden's Ukrainian natural gas company, pressured the Obama State Department to help end the corruption investigation during the 2016 election cycle just one month before then-Vice President Joe Biden forced Ukraine to fire Viktor Shokin, the prosecutor probing his son Hunter.
Joe Biden bragged about getting Viktor Shokin fired during a 2018 speech to the Council on Foreign Relations.
The media immediately covered for Biden and said his targeting of Mr. Shokin was totally unrelated to the prosecutor's corruption investigation into Hunter and Burisma Holdings.
Burisma Holdings actually name-dropped Hunter Biden when requesting help from the State Department.
According to CD Media last week former Ukrainian official Oleksandr Onyshchenko said Hunter Biden was receiving "off the books" payments from Burisma in the millions.
Earlier this month the chief of Burisma Holdings was indicted in Ukraine.  He has gone missing.
https://twitter.com/JackPosobiec/status/1197207946935095296
Now this…
Democrat Adam Schiff is linked to both US corporations named in the $7.4 BILLION corruption case.
M3thods reported:
Here are US government documents that show Schiff's links to and donations from BlackRock and Franklin Templeton Investments.
And here is a mention of BlackRock and Franklin Templeton Investments from reports on Wednesday.
Will Adam Schiff and Democrats call this $7+ billion corruption case a conspiracy too?
Someone needs to get Schiff on the record for his ties to these two companies.
by Jim Hoft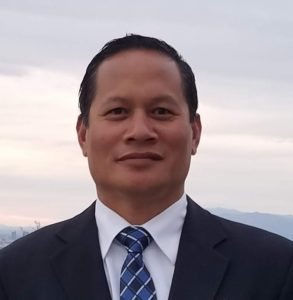 Leonard Bacani is a retired Santa Ana Police Officer and the Founder of HOMELAND SECURITY SERVICES, INC. headquartered in Southern California.HOMELAND SECURITY SERVICES, INC. is a Private Investigation, Private Security firm and State Authorized Training Facility. Contact Leonard at LBacani@hssinc.us for assistance or call the office: (714) 865-1135.      Website: http://www.homelandsecurityservices.com
Follow Leonard on Twitter @LeonardBacani1