September 26, 2021 By Jack Phillips
Texas Gov. Greg Abbott said he would hire any Border Patrol agent fired by the Biden administration after several top White House officials said the Department of Homeland Security (DHS) would investigate images of agents on horseback blocking Haitian illegal immigrants from entering the United States.
DHS Secretary Alejandro Mayorkas said his agency would probe claims that the agents whipped Haitian aliens with the horse's reins, despite Border Patrol union officials and the Getty photographer who captured the images saying they didn't whip anyone.
Those agents, Abbott said, "wouldn't have been in that situation had the Biden administration enforced the immigration laws."
If President Joe Biden "takes any action against them whatsoever—I have worked side by side with those Border Patrol agents—I want them to know something," Abbott said. "If they are [at] risk of losing their job by a president who is abandoning his duty to secure the border, you have a job in the state of Texas. I will hire you to help Texas secure our border."
During a news conference on Sept. 24, Mayorkas dedicated a significant amount of time answering questions about the images of agents on horseback, while White House press secretary Jen Psaki previously said that horseback patrols would be suspended. The agents were responded to a surge of illegal immigrants from Haiti who had amassed in Del Rio, Texas, and camped underneath a bridge before DHS moved them elsewhere.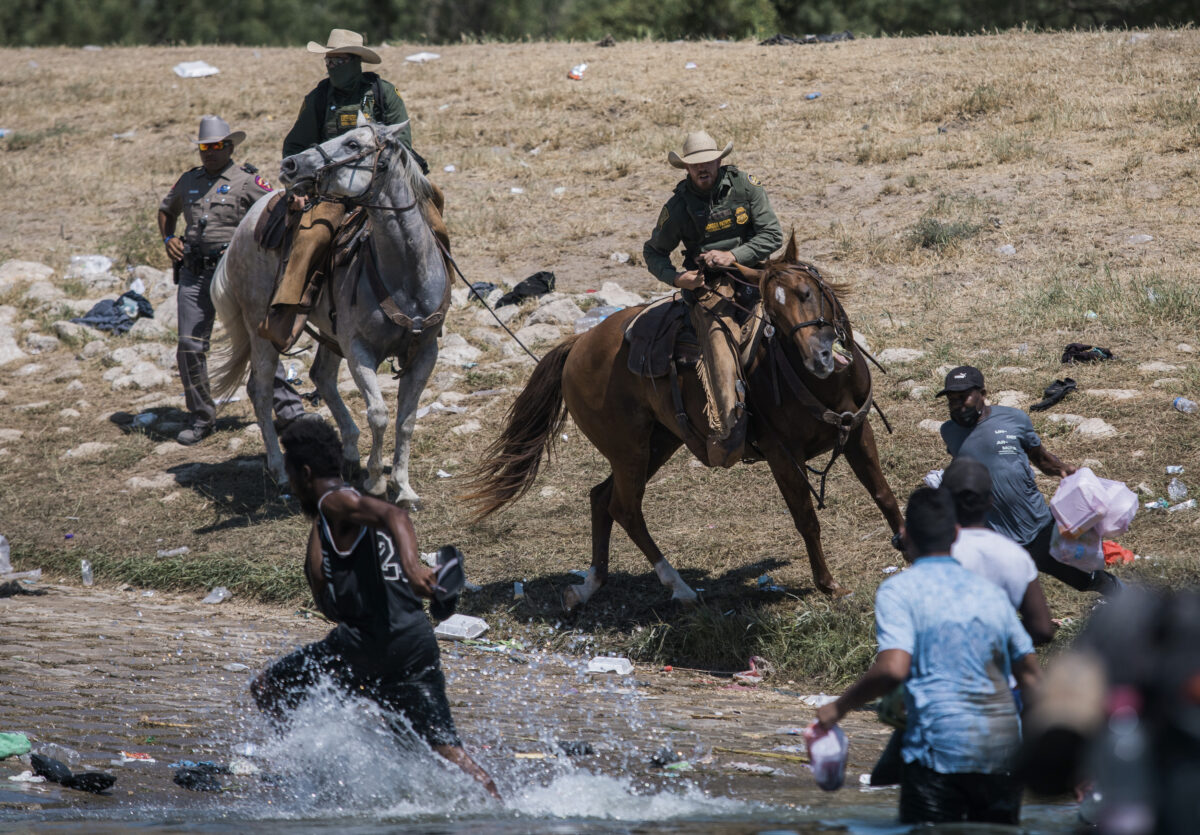 "I promise you, those people will pay," Biden told reporters at the White House hours before Mayorkas held his press conference. "There will be consequences. It's an embarrassment. But beyond an embarrassment, it's dangerous. It's wrong."
In describing the scene near a river crossing area in Del Rio, Getty photographer Paul Ratje said that Haitian men were running and "trying to go around the horses."
"I've never seen them whip anyone," he told KTSM, referring to the agents. "He was swinging it, but it can be misconstrued when you're looking at the picture."
Brandon Judd, an official with a Border Patrol agent union, told The Epoch Times in an interview last week that the agents "did not use those reins in any way, shape, or form to try to strike anybody."
Meanwhile, the Biden administration has received significant criticism from progressive and pro-immigration activists, who claim that DHS's plan to deport some illegal immigrants back to Haiti violates U.S. protocols on refugees. However, Republicans and local elected officials who represent municipalities along the Texas border have said the Biden administration's messaging and policies are confusing and are triggering the surge in illegal immigration.
Mayorkas, during an interview with Fox News on Sunday, confirmed that more than 12,000 Haitian illegal immigrants who have been moved from the bridge area were relocated to other parts of the United States for processing.
C-VINE News Volunteer Citizen Journalists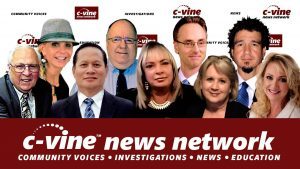 Please click and bookmark:
 C-VINE Social Media Channels 
 *C-VINE.Com, https://c-vine.com
*C-VINE-Telegram,  https://t.me/CVINENEWS
*C-VINE-MeWe, https://mewe.com/join/C-VINE
*C-VINE-Rumble,  https://rumble.com/user/CVINE
*C-VINE YouTube Channel,  https://www.youtube.com/c/CVINENewsNetwork/videos
*C-VINE Commentary & Analysis, https://www.facebook.com/groups/895771901163001/
*C-VINE Business Network,  https://www.facebook.com/groups/1242625425864710
*C-VINE Natural Health News Network, https://www.facebook.com/groups/cvinehealth
*C-VINE Patriot Prayer Brigade, https://www.facebook.com/groups/4826437259486216