Rep. Devin Nunes (D-CA) went on with America's Newsroom on Friday before the scheduled testimony of fired Ukrainian Ambassador Marie Yovanovich before the House Intelligence Committee.
Nunes told FOX News that the fired ambassador was working with Democrats before her testimony today.
Rep. Devin Nunes: It was well known. We've had both former officials and current officials come and tell us that this was a very partisan ambassador. This was somebody who was not only supporting the Clintons, when Clinton was running, telling the people that Clinton was going to win, prognosticating about it. But also once Trump won was badmouthing the Trump administration in Ukraine, to Ukrainians and State Department staff… We would want to get her on the record, did she support the Trump administration? Did she really say these negative things about the Trump administration? Was she looking at journalists? Was she monitoring journalists in the United States? These are all questions that we want answers to… My guess here is that this is someone who the Democrats have been coordinating with. Let's not pretend that this ambassador hasn't been working with the Democrats. That's been happening.
by Jim Hoft
---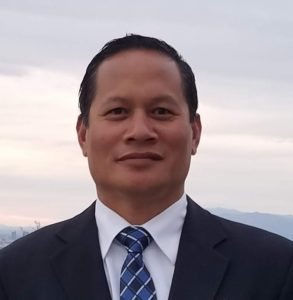 Leonard Bacani is a retired Santa Ana Police Officer and the Founder of HOMELAND SECURITY SERVICES, INC. headquartered in Southern California.HOMELAND SECURITY SERVICES, INC. is a Private Investigation, Private Security firm and State Authorized Training Facility. Contact Leonard at LBacani@hssinc.us for assistance or call the office: (714) 865-1135.      Website: http://www.homelandsecurityservices.com
Follow Leonard on Twitter @LeonardBacani1