April 15, 2021
Opinion: C-VINE Contributor
Usually, people who involve themselves in a medical experiment are ill and have no other recourse for healing.  The COVID vaccine is experimental as the FDA has only recommended it for emergency use. So why are so many willing to participate in program the FDA has not fully approved?
The information on the CDC website appears to be contrary to thousands of Americans who in spite of being fully vaccinated, have contracted the virus. Why?
It is important to ask questions before getting the vaccine. 
Will it be a guarantee I will protect my loved ones if I get vaccinated? Does the vaccine stop transmission? Can I hug my loved ones if I get vaccinated? Will there be a guarantee I won't get sick or die after receiving the vaccine?  Should serious problems arise, can I or my family be compensated by the government?  Can I stop wearing a mask?
Many people are shocked to learn the answer to these questions are all a big NO.  To further confuse the reasons for getting a vaccine is we can still get COVID if I we are vaccinated.
Fear has been the factor to push this vaccine and now we are finding whatever is in this COVID serum is dangerous to many. Not everything we see, hear and read is factual. Ask questions! Be informed. 
Opinion: C-VINE Contributor
---


5,800 Fully Vaccinated Americans Have Contracted COVID-19, 74 Dead: CDC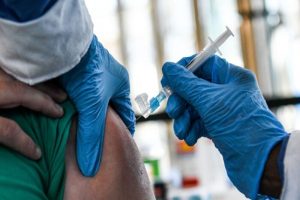 BY ZACHARY STIEBER
April 15, 2021, Updated: April 15, 2021
TheEpochTimes.com
Some 5,800 Americans contracted COVID-19 despite being fully vaccinated against the virus that causes it, federal officials said Thursday.
The Americans got the CCP (Chinese Communist Party) virus, which causes COVID-19, despite getting two shots of the Pfizer or Moderna vaccines, or the single-shot Johnson & Johnson vaccine, the Centers for Disease Control and Prevention (CDC) told The Epoch Times via email.
Of the 5,800 fully vaccinated people who were confirmed as so-called breakthrough cases, nearly 400 required treatment at hospitals and 74 died.
A little over 40 percent of the infections were in people 60 years of age or older and 65 percent were female. A state-by-state breakdown was not available.
The figures were for cases through April 13.
More than 78 million people have been fully vaccinated in the United States as of April 15.
"To date, no unexpected patterns have been identified in case demographics or vaccine characteristics," the CDC said.
"COVID-19 vaccines are effective and are a critical tool to bring the pandemic under control. All of the available vaccines have been proven effective at preventing severe illness, hospitalizations, and deaths. However, like is seen with other vaccines, we expect thousands of vaccine breakthrough cases will occur even though the vaccine is working as expected."
States last month began reporting numbers for people who had gotten infected despite full vaccination. Epidemiologists in Washington state identified 217 of the cases, five of whom died. In Michigan, 246 of the cases were recorded between Jan. 1 and March 31. Three of those patients perished.
Texas, South Carolina, and Oregon are among the other states that have reported over 100 cases among residents.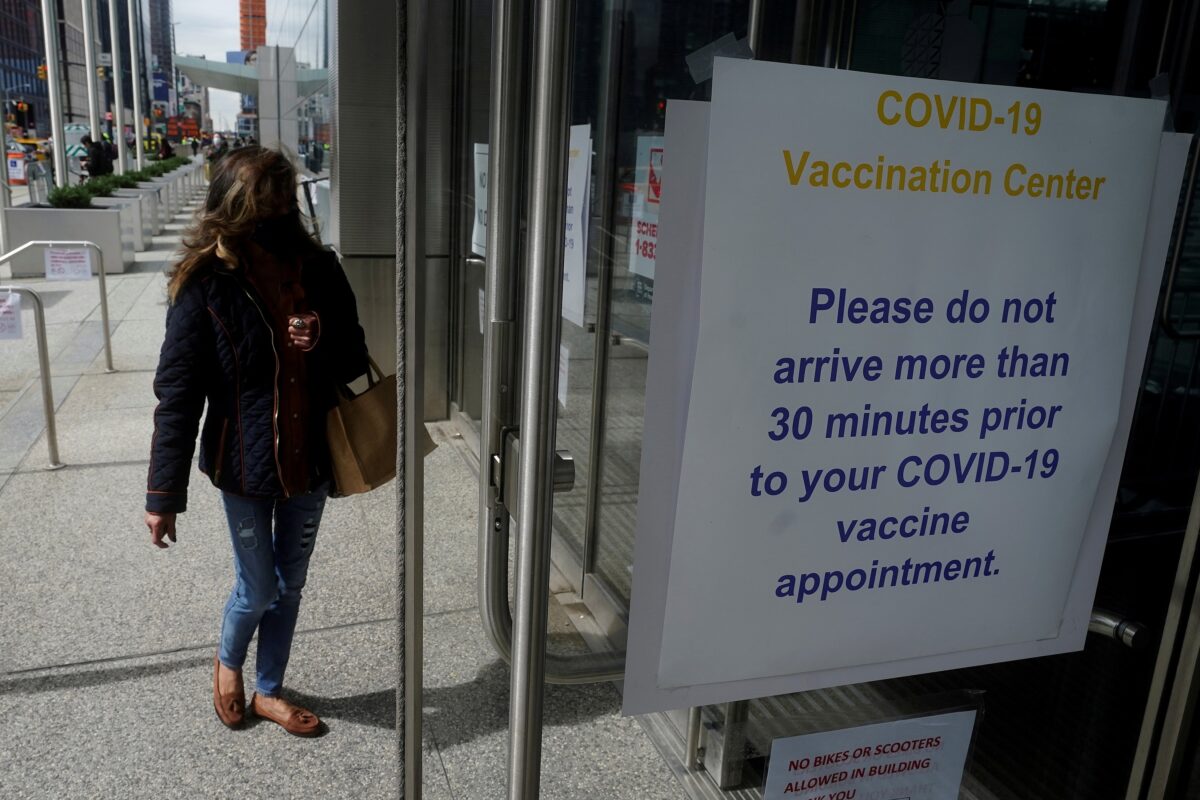 "Finding evidence of vaccine breakthrough cases reminds us that, even if you have been vaccinated, you still need to wear a mask, practice social distancing, and wash your hands to prevent spreading COVID-19 to others who have not been vaccinated," Washington state's Health Secretary, Umair Shah, said in a statement. "We encourage everyone to get vaccinated as soon as they are eligible, and encourage friends, loved ones, and co-workers to do the same."
According to U.S. drug regulators, Pfizer's vaccine is 95 percent effective in preventing infection of the CCP virus. Moderna's was shown in a clinical trial to be 94.1 percent effective, while Johnson & Johnson's was 66.9 percent effective. The third jab was tested when variants were circulating, unlike the others.
The percentages are for two weeks after the final vaccination.
The percentage of vaccine breakthroughs in a population depends on multiple factors, including vaccine efficacy, the amount of virus circulating, and the length of time since vaccination, according to Natalie Dean, an assistant professor of biostatistics at the University of Florida.
"I love to see small numbers as much as anyone, but know that numbers like this cannot be directly interpreted as a measure of vaccine efficacy (although I have a feeling they will be). We can only interpret them against a background rate in unvaccinated people,' Dean wrote on Twitter.
"Similarly, 'most breakthroughs have been in elderly adults' should not be read as the vaccine is less effective in elderly adults. The majority of vaccinations (and the longest amount of follow-up time) have been in elderly adults. Again, we need more info to interpret."
The CDC plans to roll out a new website to provide additional information about investigating breakthrough cases, with a tabulation of records from each state, a spokeswoman for the Michigan Department of Health and Human Services told The Epoch Times in a recent email. The CDC did not respond to an inquiry on the matter.
Dr. Anthony Fauci, the longtime head of the National Institute of Allergy and Infectious Diseases, told a briefing last week that the breakthrough cases are not a cause for concern.
"I think the important thing is to look at what the denominator of vaccinated people is, because it is very likely—and what we're hearing at least indirectly, and we're certainly going to be confirming that—that that number of individuals who were breakthrough infections is not at all incompatible with a 90-plus percent vaccine efficacy," he said.
"So, I don't think that there needs to be concern about any shift or change in the efficacy of the vaccine."
TheEpochTimes.com
---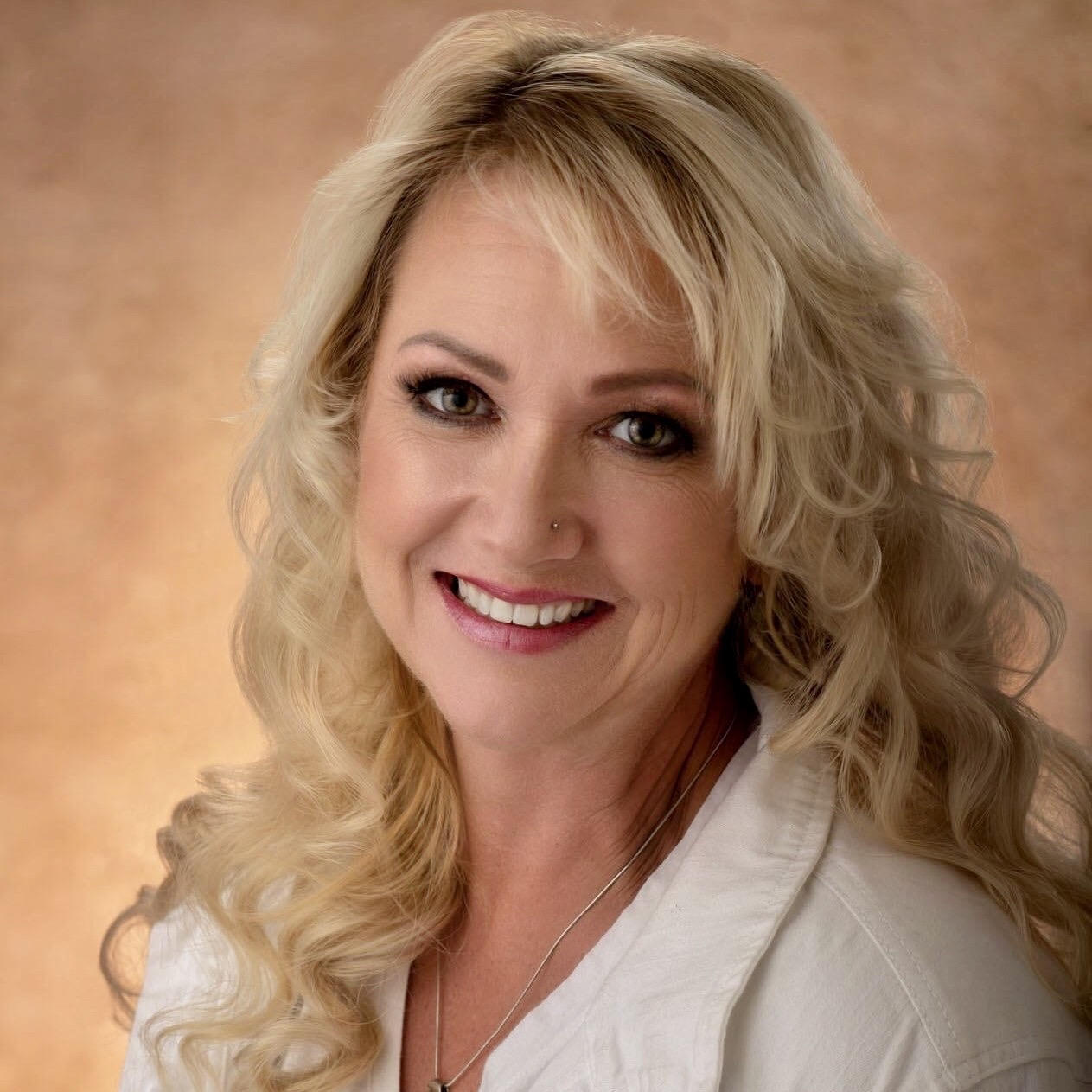 News Posted by: C-VINE Citizen Journalist, JoLynn Live! She is a Singer; a Wife of 37 years; Home-school mom to 10; Grandma to 11; Chicken Farmer; Patriot; and an active C-VINE News contributor.
Please click and bookmark:

 C-VINE Social Media Channels 
 *C-VINE.Com, https://c-vine.com
*C-VINE-Telegram,  https://t.me/CVINENEWS
*C-VINE-MeWe, https://mewe.com/join/C-VINE
*C-VINE-Rumble,  https://rumble.com/user/CVINE
*C-VINE-Parler,  https://parler.com/profile/CVINE/posts
*C-VINE YouTube Channel,  https://www.youtube.com/c/CVINENewsNetwork/videos
*C-VINE Commentary & Analysis, https://www.facebook.com/groups/895771901163001/
*C-VINE Business Network,  https://www.facebook.com/groups/1242625425864710
*C-VINE Natural Health News Network, https://www.facebook.com/groups/cvinehealth
*C-VINE Patriot Prayer Brigade, https://www.facebook.com/groups/482643725948621