August 15, 2022
OPINION: This article may contain commentary which reflects the author's opinion.
Former President Donald Trump allegedly sent a private message to Attorney General Merrick Garland asking him what he needed to do to cool things off.
Martin Walsh
The New York Times reported that Trump sent Garland a message asking him just before the Department of Justice news conference Thursday afternoon asking what he could do to bring down political tensions after the FBI raided his Mar-a-Lago home in Florida.
The Times reported that the message Trump wanted to be passed to Garland was: "The country is on fire. What can I do to reduce the heat?"
"The investigation into the former president centers around several potential criminal violations, including violations of the Espionage Act, the unlawful taking of government records, and obstruction of justice related to destroying documents," The Daily Wire's Ryan Saavedra reported. "Multiple sources told The New York Times that at least one of Trump's lawyers signed a written statement to the U.S. Department of Justice earlier this summer that claimed that all classified material and boxes in a storage area on the property had been returned to the federal government. Agents searched the storage area and Trump's office and residence on the property."
Articles of Impeachment have been filed against Garland by Republican Georgia Rep. Marjorie Taylor Greene.
"What they've been doing to President Trump is political persecution," she said. "Merrick Garland has abused his position of power as the attorney general to politically persecute Joe Biden's enemies."
"And the whole purpose of this is to prevent President Trump from ever being able to hold office," she said. "So, I'm on my way in the capitol right now. And I'm introducing Articles of Impeachment on Merrick Garland, because we cannot tolerate this in America, where our great institutions are wielded and abused in such a way to defeat people's political enemies. That's not what this is for. And it should never exist."
After admitting to signing off on the FBI's raid of Trump's residence in Florida, Garland is facing a slew of questions.
While speaking to reporters at the Department of Justice, Garland announced that the DOJ filed a motion to unseal the search warrant for Mar-a-Lago.
Garland said he "personally approved" the matter against the former president.
"The search warrant was authorized by a federal court upon the required finding of probable cause," he told reporters. "Copies of both the warrant and the FBI property receipt were provided on the day of the search to the former President's counsel who was on-site during the search."
The FBI's raid was allegedly tied to boxes of classified information that Trump had supposedly taken to his Florida estate.
However, the search warrant "focused solely on presidential records and evidence of classified information being stored there."
Even so, the FBI searched Mar-a-Lago for over nine hours.
Some reports even suggested agents searched through former First Lady Melania Trump's closets and wardrobes, raising even more questions.
Another issue for Garland is that Trump told the NY Post that several of his attorneys "had been cooperating fully with federal authorities on the return of the documents to the National Archives and Records Administration."
Assuming that is true, it certainly raises questions about why the FBI needed to conduct an unannounced raid just to retrieve the documents.
Kentucky Republican Sen. Rand Paul slammed the raid and called for an investigation into Garland.
"Without question, I think the order to allow the raid on Mar-a-Lago on Trump's house has to be revealed," Paul said. "It's going to have to wait until November till there's a full investigation."
"And I've never been a fan of overusing impeachment, but I think there has to be an investigation. And if it warrants it, there's going to have to be a look at whether or not the attorney general has misused his office for political purposes. Have they gone after a political opponent? I mean, this is beyond the pale."
A federal judge last week ordered the Biden Justice Department to produce a copy of a search warrant executed at Mar-a-Lago, where the FBI conducted a nine-hour-plus search.
---
News Stories Researched and Posted by our Team of Volunteer Citizen Journalists.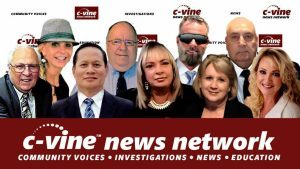 ---