Does Uncle Joe have a trick up his sleeve?  A trick named Hillary"
---
James Woods: Joe Biden will pick Hillary Clinton as running mate so she can one day be president
"So I pretty much predicted this," the Hollywood conservative tweeted Wednesday. "It'll be #Biden and #Hillary as his vice presidential candidate. He will eventually 'gracefully' resign as his dementia worsens and… Voila! #MadamePresident at last! (and in case he gets indicted for his Ukraine corruption, she'll pardon him…"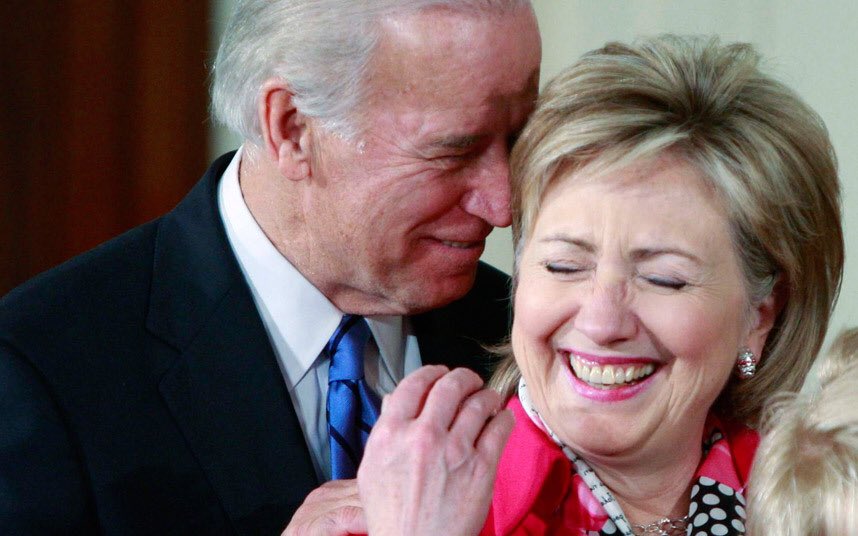 Woods's tweet received more than 16,000 retweets and 40,000 likes by 4 p.m. ET. His verified account has more than 2.2 million followers.
Biden's sweeping victories in Democratic presidential primary contests across the country on Super Tuesday resurrected his once flagging campaign, boosted by other moderate candidates who withdrew from the race and endorsed the former vice president.
Woods has been a longtime critic of the Clinton family, returning from a 10-month Twitter hiatus with sharp criticism of the former first lady and former secretary of state, who lost the 2016 presidential election to President Trump.
"When the only thing separating #HillaryClinton from the presidency is your heartbeat, start writing your will …" Woods said last month.
Woods has had his account penalized multiple times for violating the platform's rules.
---