On Sunday Rep. Lee Zeldin (R-NY) joined Jon Karl on ABC's This Week.
During the discussion Karl pushed Lee Zeldin to comment on President Trump's discussion with the Ukrainian president on the Ukrainian connections to the illegal spying on his campaign in 2016 and on the topic of Hunter Biden's promotion to the Burisma Board in Ukraine where he was making over $50,000 a month from Ukraine.
Lee Zeldin immediately used the opportunity to blast the REAL CRIMES committed by the Biden Crime Family.
The media wants you to believe this is off topic.  Lee Zeldin refused to buy into their nonsense.
Rep. Lee Zeldin: "I absolutely believe our country should be working together to get to the bottom of what happened whether it is Burisma, it's Joe Biden, it's Zlochevsky, or it's Hunter Biden. There shouldn't be an immunity from scrutiny just because Joe Biden is running for president."
Lee Zeldin ate his lunch. (watch video below)
The liberal media is losing more credibility by the day for pushing this scam on the American people.
I don't believe Burisma, Joe Biden, Zlochevsky, or Hunter Biden should be immune from scrutiny just bc Joe Biden is running for POTUS. Pres Trump & many others (myself included!) have a huge problem w/the Biden's shady arrangement in Ukraine.@ThisWeekABC @jonkarl pic.twitter.com/NX9bRWZLx1

— Lee Zeldin (@RepLeeZeldin) October 13, 2019
---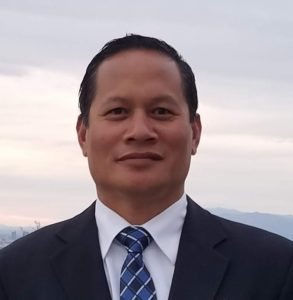 Leonard Bacani is a retired Santa Ana Police Officer and the Founder of HOMELAND SECURITY SERVICES, INC. headquartered in Southern California.HOMELAND SECURITY SERVICES, INC. is a Private Investigation, Private Security firm and State Authorized Training Facility. Contact Leonard at LBacani@hssinc.us for assistance or call the office: (714) 865-1135.      Website: http://www.homelandsecurityservices.com
Follow Leonard on Twitter @LeonardBacani1