California has become the first state in the nation to require public universities to provide abortion pills in their student health centers on campus.
Democrat Gov. Gavin Newsom signed the bill into law on Friday after the state Senate voted to approve the measure in May.
There are 34 schools that will be effected by the bill, which says that "each student health care services clinic on a California State University or University of California campus to offer abortion by medication techniques." Each campus has until January 2023 to comply.
"As other states and the federal government go backward, restricting reproductive freedom, in California we are moving forward, expanding access and reaffirming a woman's right (to) choose," Newsom said in a statement to CNN. "We're removing barriers to reproductive health—increasing access on college campuses and using technology to modernize how patients interact with providers."
Abortion conducted with medication only works during the first ten weeks of pregnancy, unlike a surgical abortion.  Pro-abortion research group the Guttmacher Institute found that medical abortions made up 39% of abortions in 2017.
CNN reports that the California bill will allocate $200,000 to each student health center "to pay for the cost, both direct and indirect, of medication abortion readiness."The funding, which comes from private money, is meant to cover equipment, staff training, telehealth services and upgrades to the facility — including higher security. Private funds were raised by organizations such as the Women's Foundation of California and Tara Health Foundation.
"By ensuring that abortion care is available on campus, college students will not have to choose between delaying important medical care or needing to travel long distances or even missing classes or work,"
the bill's sponsor, Democratic state Sen. Connie Leyva, said in a statement.
---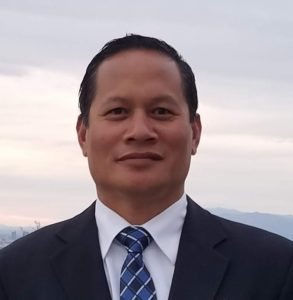 Leonard Bacani is a retired Santa Ana Police Officer and the Founder of HOMELAND SECURITY SERVICES, INC. headquartered in Southern California.HOMELAND SECURITY SERVICES, INC. is a Private Investigation, Private Security firm and State Authorized Training Facility. Contact Leonard at LBacani@hssinc.us for assistance or call the office: (714) 865-1135.      Website: http://www.homelandsecurityservices.com
Follow Leonard on Twitter @LeonardBacani1