IMPORTANT: We have facial recognition confirmation that Rep. Ilhan Omar and her boyfriend Tim Mynett were in attendance at the riots following the Trump rally in Minneapolis.
Hat Tip Yaacov
Riots of left wing radicals broke out in Minneapolis on Thursday night following President Trump's record-setting rally in the Target Center.

Far-left protesters reportedly made a bonfire with dozens of 'Make America Great Again' hats stolen off the heads of people who attended Thursday night's Trump rally in Minnesota.
Blaze correspondent Elijah Schaffer reported that there were approximately 40 hats stolen and burned.
In the chaos and confusion citizen journalists accidentally caught Minnesota Rep. Ilhan Omar and her boyfriend Tim Mynett in the crowd.
Via The Dom-Dom
Here's more evidence.
https://twitter.com/LadyRedWave/status/1182819968146001920
Via Lady Red Wave
And Imam of Peace has more photos and video.
https://twitter.com/Imamofpeace/status/1182819917504155648
UPDATE— We have much more information.
It will be interesting to see what Ilhan says in the next 24 hours… Stay tuned.
---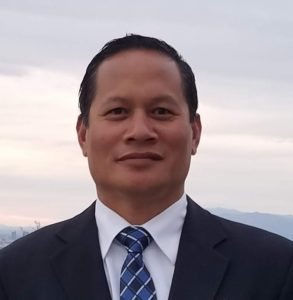 Leonard Bacani is a retired Santa Ana Police Officer and the Founder of HOMELAND SECURITY SERVICES, INC. headquartered in Southern California.HOMELAND SECURITY SERVICES, INC. is a Private Investigation, Private Security firm and State Authorized Training Facility. Contact Leonard at LBacani@hssinc.us for assistance or call the office: (714) 865-1135.      Website: http://www.homelandsecurityservices.com
Follow Leonard on Twitter @LeonardBacani1