CLICK LINK BELOW TO READ DOJ DOCUMENT:
https://c-vine.com/wp-content/uploads/2019/11/C-VINE-FBI-Mueller-302s-FOIA.pdf
[gview file="https://c-vine.com/wp-content/uploads/2019/11/C-VINE-FBI-Mueller-302s-FOIA.pdf"]
Via Buzzfeed News:
Today, in response to a court order, the Justice Department has released the first installment of documents: 500 pages of summaries of FBI interviews with witnesses, available here for the first time. Another installment will be released every month for at least the next eight years.

Known as "302 reports," these summaries of interviews — which have been conducted with people such as former White House counsel Don McGahn, former attorney general Jeff Sessions, and Trump's former fixer and lawyer Michael Cohen — are some of the most important and highly sought-after documents from Mueller's investigation. They reveal what key players in the campaign told FBI agents about Russia, Trump, his business dealings, and his attempts to impede the special counsel's investigation.
Wikileaks released the Podesta-Clinton emails and now the Deep State is releasing the Trump campaign emails.

It's amazing how that worked out.
Most of the documents released today are emails sent between members of President Trump's campaign. So now, thanks to the Deep State, Americans get to see all of the emails and private conversations from the Trump campaign.
The Department of Justice (DOJ) on Saturday released a collection of documents related to former special counsel Robert Mueller's investigation into Russian interference in the 2016 presidential election and possible obstruction of justice by President Trump.
The records include revelations about a host of figures close to President Trump's campaign, including former Trump campaign chairman Paul Manafort and Trump's former attorney, Michael Cohen.
The public disclosure came in response to five separate Freedom of Information Act lawsuits filed by BuzzFeed News in an attempt to gain access to the primary source documents Mueller's investigative team accumulated over the course of its probe, the news outlet reported.
BuzzFeed News said its lawsuits requested subpoenas and search warrants Mueller's team issued in addition to any emails, memos, letters, talking points, legal opinions and interview transcripts it created. The DOJ had reportedly pushed back against the request, saying that the records being sought could total 18 billion pages.
But U.S. District Judge Reggie Walton said the department should ask Congress for assistance if it couldn't handle the task of releasing the requested documents.
The first batch includes 500 pages of summaries of FBI interviews with witnesses, according to summaries and documents shared by BuzzFeed News. The news outlet said new records will be released every month for the next eight years.
The summaries include significant information regarding Mueller's investigation and witnesses his unit interviewed over the course of the investigation. For example, Rick Gates, who had served as Trump's deputy campaign chairman, told investigators in April 2018 that Manafort pushed a conspiracy theory that Ukraine, not Russia, initiated the hack of the Democratic National Committee.
Trump appeared to address that theory during a July 25 phone call with Ukrainian President Volodymyr Zelensky that is now at the center of a House impeachment inquiry. Tom Bossert, who served in the administration between 2017 and 2018, said in September that he once told Trump that the claim is a "completely debunked" conspiracy theory.
The documents also include former White House chief strategist and Trump campaign aide Steve Bannon's emails regarding Manafort. According to BuzzFeed News, the former Trump aide's emails show that Manafort was advising the Trump campaign just days before the election, despite being fired in August.
The records reveal that Manafort emailed White House senior adviser and Trump's son-in-law Jared Kushner ahead of the 2016 election to express his optimism about Trump's chances. After Kushner forwarded the email to Bannon, Bannon replied, "We need to avoid this guy like the plague."
"Paul is nice guy [sic] but we can't let word get out he is advising us," he said in an email on Nov. 5, 2016, according to BuzzFeed News. "They are going to try to say the Russians worked with wiki leaks [sic] to give this victory to us."
The DOJ in April released a redacted version of Mueller's 448-page report on Russian interference and possible obstruction of justice. Mueller did not establish that there was a conspiracy between the Trump campaign and Moscow to influence the 2016 election.
However, the report noted that the former special counsel was unable to "conclusively determine" that no criminal conduct occurred with regard to obstruction of justice.
The Justice Department did not immediately respond to a request for comment from The Hill.
by Justin Wise
---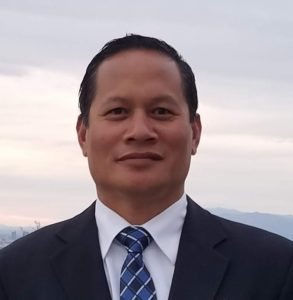 Leonard Bacani is a retired Santa Ana Police Officer and the Founder of HOMELAND SECURITY SERVICES, INC. headquartered in Southern California.HOMELAND SECURITY SERVICES, INC. is a Private Investigation, Private Security firm and State Authorized Training Facility. Contact Leonard at LBacani@hssinc.us for assistance or call the office: (714) 865-1135.      Website: http://www.homelandsecurityservices.com
Follow Leonard on Twitter @LeonardBacani1