October 15, 2020
C-SPAN has suspended political editor Steve Scully, who was at one time slated to moderate a presidential debate, indefinitely after he admitted he lied about his Twitter being hacked when a message to former Trump aide turned adversary Anthony Scaramucci emerged.
C-SPAN Suspends Steve Scully Indefinitely After He Admits He Lied About His Twitter Being Hacked
Scully, the "Washington Journal" host who was selected to moderate the now-canceled town hall event, went viral last week after a tweet sent from his account indicated he had reached out to former White House Communications Director Anthony Scaramucci, something he later alleged was the result of being hacked.
C-SPAN and the Commission on Presidential Debates (CPD) did not immediately respond to Fox News' requests for comment.
Both C-SPAN and the CPD initially defended Scully. According to C-SPAN's original statement, Scully "did not originate the tweet" in question. The statement added that the CPD was investigating the incident "with the help of authorities."
MEDIA LARGELY AVOIDS STEVE SCULLY CONTROVERSY, TV NETWORKS SKIP DEBATE MODERATOR'S 'HACK' CLAIM
CPD later stated that "it had reported the apparent hack to the FBI and Twitter" as part of its investigation.
A spokesperson for Twitter previously told Fox News "We've no comment" when asked to confirm whether or not Scully's account was hacked.
Scully, who has not yet publicly addressed the controversy himself and could not be reached for comment, has a history of blaming "hackers" for posts made on his Twitter account, dating back to 2012 and 2013.
Tweets from 2012 and 2013 pic.twitter.com/jdeKqq7UEW

— Yashar Ali 🐘 یاشار (@yashar) October 9, 2020
---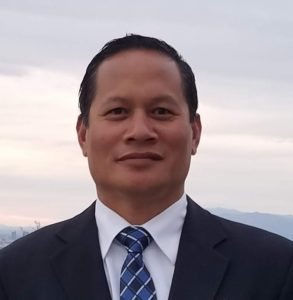 Leonard Bacani is a retired Santa Ana Police Officer and the Founder of HOMELAND SECURITY SERVICES, INC. headquartered in Southern California.HOMELAND SECURITY SERVICES, INC. is a Private Investigation, Private Security firm and State Authorized Training Facility. Contact Leonard at LBacani@hssinc.us for assistance or call the office: (714) 865-1135.      Website: http://www.homelandsecurityservices.com
Follow Leonard on Twitter @LeonardBacani1