By JoLynn Live
February 20, 2021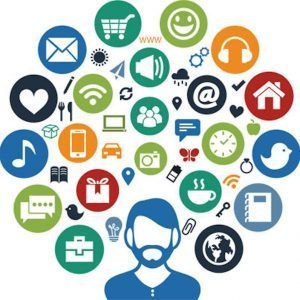 Communication is essential. There are many forms. We use our voice, our hands, our gaze, our body language. We use air waves, radio waves, social media platforms, phone lines and many other ways to communicate.
Within each of these forms of communication, the aim for faster forms of communicagtion has been achieved.  
For a basic idea, in the English language, we have found ways to shorten our vocabulary using 'contractions.' They will turns to they'll, and was not morphs into wasn't.
Morse Code is another form of condensed communication. The Navy and Coast Guard, and others who use radiotelegraphy, use Morse Code. This form of communication uses a series of signals using flashes of light, or short and long clicks and pauses. Each click or flash of light represents letters and numbers.
Short-hand was popular for centuries.  A scribble represented a word or meaning and soon was a favored form of communication among secretaries, policemen and journalists. 
Tattoo's have become more acceptable in today's age. Someone with a 'sleeve,' will tell you their history without saying a word. 
Music is known as the universal language.
Symbology is also a great way to communicate in the world today and Politicians seem to embrace it.
Social media is a great platform for politician-symbology.  We know they LOVE their furry pooches, we've seen photos of certain lapel pins and other unique pieces of jewelry.  We've noticed their choice of clothing and color choices, including the color royal purple many wore to January's inauguration.
These talking points might simply be viewed as art for the common man, however, many people take their language of symbology very seriously, some overt, some mysterious.  Perhaps we should take notice.
The following article was posted on November 29, 2017, by the Epoch Times. It's important to note that today, they chose to recirculate parts of this article bringing to the surface, this concept of the value of comms. Again, perhaps we should take notice. 
Opinion: JoLynn Live, C-VINE Contributor
---

How Talking Defeated an Enemy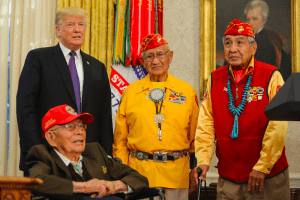 Truth and Tradition
February 20, 2021
TheEpochTimes.com
Tkele-Cho-G is the Navajo word for "jackass."
It's also this word that caught Thomas H. Begay's eye at Camp Pendleton. He originally thought that he'd be trained as a gunner before a piece of paper with 20 Navajo words on it changed his life plans.
"I laughed and I said, 'This is going to be fun,'" he recalled.
Begay would learn that "jackass" stood for the letter J as he trained to become one of the Navajo Code Talkers—a group of Navajo speakers who relayed encoded messages in Navajo for the U.S. Marines during World War II.
The Code Talkers had a hand in every major Marine operation in the Pacific theater and were never successfully decoded by the Japanese codebreakers. At the Battle of Iwo Jima, 800 messages had been transmitted and received by the Code Talkers without error.
Major Howard Connor, a Marine officer of the signal division at Iwo Jima, once said, "Were it not for the Navajos, the Marines would never have taken Iwo Jima."
Because the Navajo code could potentially be valuable after the war, the Code Talkers were not given recognition until decades later after the code was declassified. In 2001, Begay himself received a Congressional Silver Medal for his service as a code talker, which is engraved with a slogan in Navajo: "Diné bizaad yee atah Naayéé' Yik'eh Deesdlíí."
In English, this translates to "The Navajo language defeated the enemy."
The following article is the original story.  Please click, here. 
---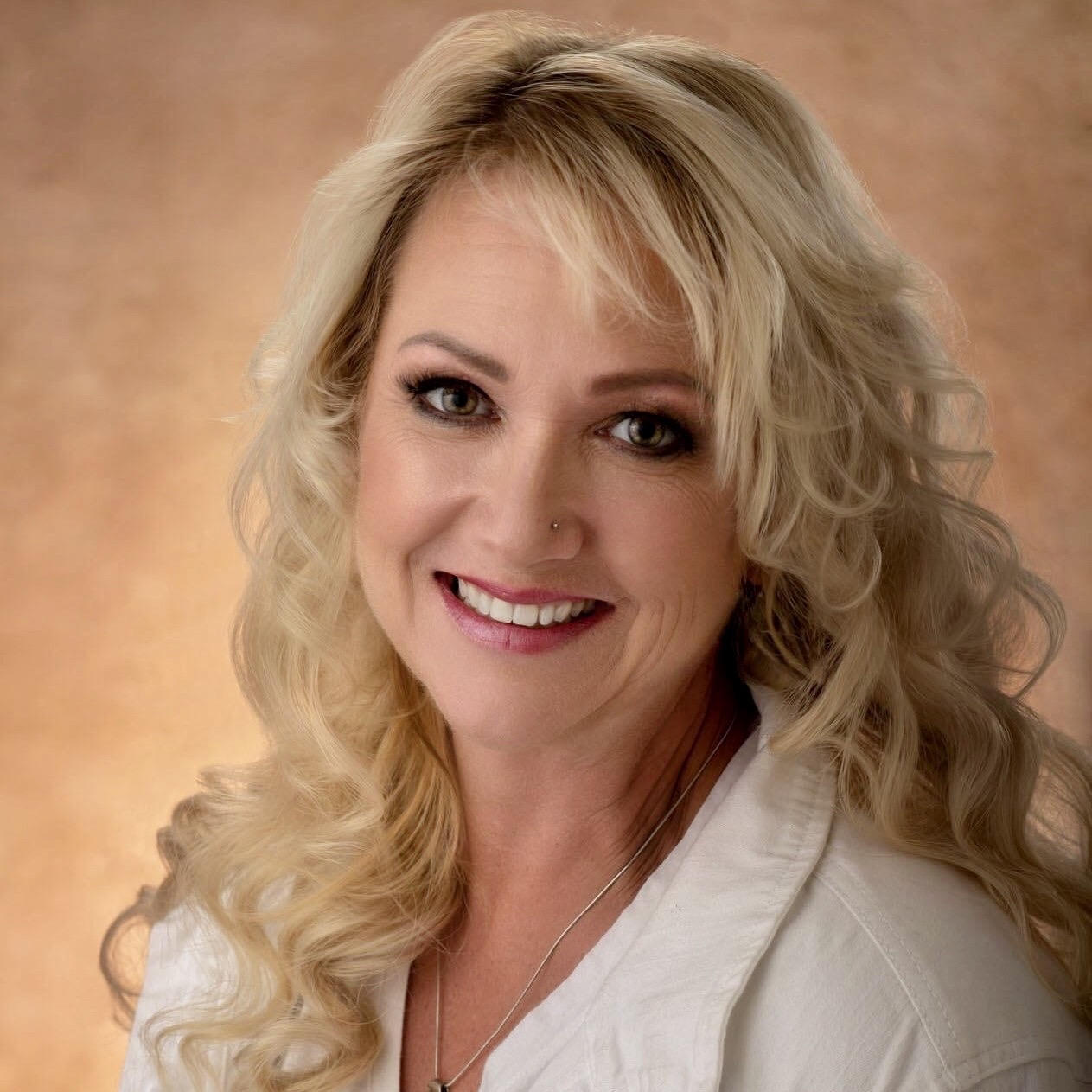 News Posted by: C-VINE Citizen Journalist, JoLynn Live! She is a Singer; a Wife of 37 years; Home-school mom to 10; Grandma to 11; Chicken Farmer; Patriot; and an active C-VINE News contributor.
Please click and bookmark:

 C-VINE Social Media Channels 
 *C-VINE.Com, https://c-vine.com
*C-VINE-MeWe, https://mewe.com/join/C-VINE
*C-VINE-Rumble,  https://rumble.com/user/CVINE
*C-VINE-GAB,  https://gab.com/groups/6078
*C-VINE-Parler,  https://parler.com/profile/CVINE/posts
*C-VINE-Telegram,  https://t.me/CVINENEWS
*C-VINE YouTube Channel,  https://www.youtube.com/c/CVINENewsNetwork/videos
*C-VINE Commentary & Analysis, https://www.facebook.com/groups/895771901163001/
*C-VINE Business Network,  https://www.facebook.com/groups/1242625425864710
*C-VINE Natural Health News Network, https://www.facebook.com/groups/cvinehealth
*C-VINE Patriot Prayer Brigade, https://www.facebook.com/groups/482643725948621