August 15, 2019
Senate memo regarding  mishandling of highly classified information and operation of a non-government server for official business by Secretary Clinton and her associates. Also contains summary of the majority's questioning and the respective answers provided by each interviewee.
Below is the text of the Senate memo:
To: Senator Grassley, Chairman, Finance Committee
Senior Member, Judiciary Committee
Senator Johnson, Chairman, Homeland Security and Governmental Affairs Committee
From: Majority Staff, Finance Committee
Majority Staff, Homeland Security and Governmental Affairs Committee
Date: August 14, 2019
Re: Investigation of the DOJ's and FBI's Handling of the Clinton Investigation
Dear Chairman Grassley and Chairman Johnson:
We write to provide you with information that we developed as part of your investigation into the mishandling of highly classified information and operation of a non-government server for official business by Secretary Clinton and her associates. Statements made in a joint bipartisan staff interview by intelligence community officials involved in the classification review raise particular concerns that senior State Department officials sought to downgrade classified material found on the server.
Your investigation began in March 2015 with an initial focus on whether State Department officials were aware of Secretary Clinton's private server and the associated national security risks, as well as whether State Department officials attempted to downgrade classified material within emails found on that server. For example, in August 2015, Senator Grassley wrote to the State Department about reports that State Department FOIA specialists believed some of Secretary Clinton's emails should be subject to the (b)(1), "Classified Information" exemption whereas attorneys within the Office of the Legal Advisor preferred to use the (b)(5), "Deliberative Process" exemption. Whistleblower career employees within the State Department also reportedly notified the Intelligence Community that others at State involved in the review process deliberately changed classification determinations to protect Secretary Clinton (1). Your inquiry later extended to how the Department of Justice (DOJ) and Federal Bureau of Investigation (FBI) managed their investigation of the mishandling of classified information.
A current focus of the investigation is the highly classified appendix to the DOJ Inspector General's report on these matters, which DOJ provided to Congress on July 11, 2018. That appendix raised a number of serious questions because, as explained on page 154 of the unclassified DOJ IG report, the FBI decided not to seek access to certain highly classified information potentially relevant to the investigation despite members of the FBI case team referring to the review as a "necessary" part of the investigation."(2)  As a result of the findings in that appendix, Senator Grassley wrote a classified letter to DOJ on October 17, 2018, which remains unanswered. On January 15, 2019, at Mr. Barr's nomination hearing, Senator Grassley asked Mr. Barr if he would answer the letter, if confirmed, to which he attested, "Yes, Senator." On April 16, 2019, Senators Grassley, Johnson, and Graham sent a letter to Attorney General Barr reiterating the need for a written response to that letter.
In August 2018, news articles alleged that a Chinese state-owned company hacked former Secretary Clinton's non-government server and inserted code that forwarded nearly all of her emails to the foreign company.(3)  The reporting indicated that two Intelligence Community Inspector General (ICIG) officials – Frank Rucker and Jeanette McMillian – discovered the code and brought the possible intrusion to the attention of the FBI.4
We pursued this issue by requesting interviews with the two ICIG officials. On December 4, 2018, your staff, along with staff from Senators Feinstein and McCaskill, interviewed ICIG employees Mr. Rucker and Ms. McMillian. On December 20, 2018, you transmitted a copy of an interview summary of the Majority's questions and the witness's answers to the ICIG for a classification review. On January 30, 2019, the ICIG provided classified and unclassified versions of the interview summary, and the Office of Senate Security redacted the classified information. On February 28, 2019, the ICIG provided documentary evidence including copies of emails and notes from meetings. On April 9, 2019, the DOJ IG and ICIG provided a summary of their findings related to these Chinese hacking allegations.
We would like to bring to your attention two pieces of information that we learned during those interviews. First, according to one ICIG official, some members of the FBI investigative team seemed indifferent to evidence of a possible intrusion by a foreign adversary into Secretary Clinton's non-government server. The interview summary makes clear exactly what information Mr. Rucker and Ms. McMillian knew regarding the alleged hack of the Clinton server, as well as the information they shared with the FBI team, including Peter Strzok, the Deputy Assistant Director of the FBI's Counterintelligence Division in charge of the Clinton investigation.
Second, the interview summary provides additional information about the internal process the State Department undertook to determine the classification of emails from Secretary Clinton and her associates. Ms. McMillian explained that, "at first, State fought back against the intelligence community being involved" but eventually agreed. She also explained that, during the course of their review, the Central Intelligence Agency and the National GeospatialIntelligence Agency had "significant equities" in the Clinton emails. Also, during the interview, Mr. Rucker stated that he was told that two State Department employees, Austin Evers and Catherine Duval, took steps to downgrade classified emails by arguing that they should be withheld from disclosure for deliberative process reasons, rather than classification reasons, under the Freedom of Information Act. Mr. Rucker also observed then-Ambassador Patrick Kennedy questioning whether certain emails should be provided to the intelligence community for review and fighting against classifying other emails.
This information should serve as an addition to your investigative record. Accordingly, we have attached an unclassified copy of the Majority's questioning and the corresponding witness answers to this memorandum (Exhibit 1). We have also included an October 25, 2018 document production from the ICIG (Exhibit 2), a February 26, 2019 document production from the ICIG (Exhibit 3), and an April 9, 2019, letter from the IC and DOJ IG summarizing their findings related to the alleged hack into Secretary Clinton's non-government server (Exhibit 4).
References:
(1) John Solomon, Safe given to lawyer among irregularities seen in review of Hillary Clinton emails, Wash. Times, Aug. 16, 2015, https://www.washingtontimes.com/news/2015/aug/16/hillary-clinton-emails-safe-provided-to-lawyer-amo/ see also Laura Meckler, Hillary Clinton's State Department Staff Kept Tight Rein on Records, Wall St. J., May 19, 2015, https://www.wsj.com/articles/hillary-clintons-state-department-staff-kept-tight-rein-on-records-1432081701 (reporting on political appointees interfering with FOIA production in an effort to protect Secretary Clinton).
(2) A Review of Various Actions by the Federal Bureau of Investigation and Department of Justice in Advance of the 2016 Election. Unclassified Inspector General Report, p. 154. "In addition, as we describe in the classified appendix to this report, the OIG learned near the end of our review that the FBI had considered obtaining permission from the Department to review certain classified materials that may have included information potentially relevant to the Midyear investigation. Although the Midyear team drafted a memorandum to the Deputy Attorney General in late May 2016 stating that review of the highly classified materials was necessary to complete the investigation and requesting permission to access them, the FBI never sent this request to the Department. FBI witnesses told us that they did not seek access to these classified materials for various reasons, including that they believed this information would not materially impact the conclusion. The classified appendix describes in more detail the highly classified information, its potential relevance to the Midyear investigation, the FBI's reasons for not seeking access to it, and our analysis."
(3) Adam Shaw, Chinese company reportedly hacked Clinton's server, got copy of every email in real-time, Fox News (Aug. 29, 2018); Richard Pollock, Sources: China Hacked Hillary Clinton's Private Email Server, The Daily Caller (Aug. 27, 2018). 4 Id.
---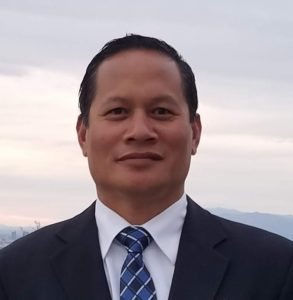 Leonard Bacani is a retired Santa Ana Police Officer and the Founder of HOMELAND SECURITY SERVICES, INC. headquartered in Southern California.HOMELAND SECURITY SERVICES, INC. is a Private Investigation, Private Security firm and State Authorized Training Facility. Contact Leonard at LBacani@hssinc.us for assistance or call the office: (714) 865-1135.      Website: http://www.homelandsecurityservices.com