The Justice Department's Inspector General is expected to release his report on FISA abuse in the next two weeks.
Fox News "Sunday Morning Futures" host Maria Bartiromo said Sunday morning that IG Michael Horowitz is expected to release his report on FISA abuse in a two week time frame.
Obama's corrupt DOJ and FBI defrauded the FISA court using a phony Russia dossier paid for by Hillary Clinton in order to spy on Donald Trump's 2016 campaign.
According to the two-page FISA memo released by House Intelligence member Devin Nunes, Hillary Clinton's phony dossier played a central role in obtaining a FISA warrant and 3 subsequent renewals on Trump campaign advisor Carter Page.
In fact, former FBI Deputy Director Andrew McCabe said under oath that but not for the dossier, the FBI would have never sought a FISA warrant on Carter Page.
To this day, the Hillary-funded Russia dossier has not been verified, but Comey's FBI still used the salacious and bogus information compiled in the 35-page document to spy on an American citizen.
It is important to note that Inspector General Michael Horowitz does not have the power to indict anyone so his report will be used as a road map for AG Barr and Durham in their Spygate investigation.
By Cristina Laila
______________________________________________________________________________________________________________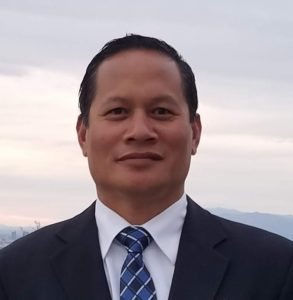 Leonard Bacani is a retired Santa Ana Police Officer and the Founder of HOMELAND SECURITY SERVICES, INC. headquartered in Southern California.HOMELAND SECURITY SERVICES, INC. is a Private Investigation, Private Security firm and State Authorized Training Facility. Contact Leonard at LBacani@hssinc.us for assistance or call the office: (714) 865-1135.      Website: http://www.homelandsecurityservices.com
Follow Leonard on Twitter @LeonardBacani1