Federal agents Thursday raided two offices of a powerful Chicago alderman whose law firm represented President Trump for more than a decade, though it was not immediately clear whether the operation was related to the president.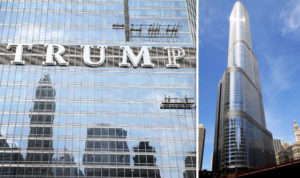 The Chicago Sun-Times reported that approximately 15 agents arrived at Edward Burke's office in Chicago City Hall with cardboard boxes at approximately 7:30 a.m. The paper reported that the agents asked everyone in the office to leave and taped brown paper over the windows. Another team of agents showed up at Burke's office in the city's 14th Ward and papered over the windows there. The Sun-Times reported that the agents left the ward office with a cardboard file box, a computer and two computer monitors. The paper's report added that agents left Burke's City Hall office approximately seven hours after they arrived, doing so by a back way to avoid waiting reporter.
The Chicago Tribune, citing a law enforcement source, reported that no arrests were made or were imminent. The nature of the investigation was not known.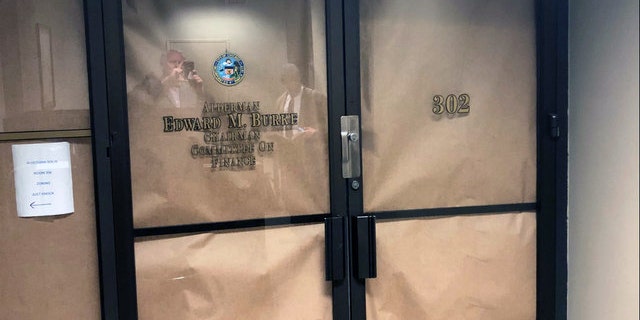 "As you are aware, there have previously been several other investigations such as this," Burke said in a statement to the Tribune. "In every instance we cooperated fully. And in every instance nothing has been found. So once again we will be cooperating fully and I am completely confident that at the end of the day nothing will be found amiss in this instance either."
He is also the lead partner in the law firm of Klafter and Burke, which represented Trump in property tax disputes involving the city's Trump International Hotel and Tower, which opened in 2009.
Burke has filed at least six lawsuits on Trump's behalf that have sought to recoup millions of dollars in property taxes. According to the Sun-Times, Burke's firm saved Trump more than $14.1 million between 2009 and 2015 by persuading the Cook County Assessor and the Cook County Board of Review to lower the value of hotel rooms and retail space owned by Trump.
The law firm also has handled property tax appeals for another Chicago building owned by Jared Kushner, the president's son-in-law.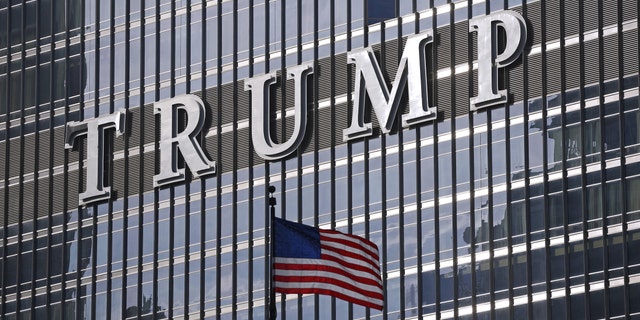 In May, Burke announced that his firm no longer was representing Trump, citing "irreconcilable differences." At the time, the Trump Organization was seeking property tax refunds in five separate cases.
Burke, who is up for re-election in February in an increasingly Hispanic ward, had come under growing pressure over his relationship with a president known for his hard-line views on immigration.
"In the five decades that Ald. Burke has been in office, he has used his position to enrich himself and his political cronies while being an impediment to political progress and community empowerment," former Chicago mayoral candidate and U.S. Rep.-elect Chuy Garcia said in a statement. "Make no mistake: Ald. Burke is the last bastion of Chicago machine politics.
"Burke's legacy over half a century will be obstructing Harold Washington, Chicago's only reform Mayor, cutting Donald Trump's property taxes on the backs of working families, feeding at the trough of greed and corruption, and finally being caught for his own misdeeds," Garcia added. "All of Chicago is hoping justice finally prevails."
---
NOTE: This article was posted by our C-VINE team of volunteer workers, investigative reporters, and citizen journalists, who make certain all information is vetted for accuracy before publishing. C-VINE News is placed in a Foundation, also called a Charitable Trust and is run by, "We the People".
Conversations and discussions are being held on the C-VINE News Talk – Facebook Group Page. (Must be a Facebook member): C-VINE News Talk