Paris was on lockdown early Saturday as thousands of security officers were deployed for potential clashes against yellow-jacketed protesters,

 Agence France-Presse reported.

Shops and tourist destinations, including the Eiffel Tower, were to be closed and soccer matches were canceled.
As France braces for another round of violent protests this weekend in Paris and the rest of the country, embattled French President Emmanuel Macron is a missing man as his government tries to curb the chaos caused in part by his unpopular plan to hike gas prices.
Meanwhile, the U.S. Embassy requested that Americans in the French capital "keep a low profile and avoid crowds," the report said.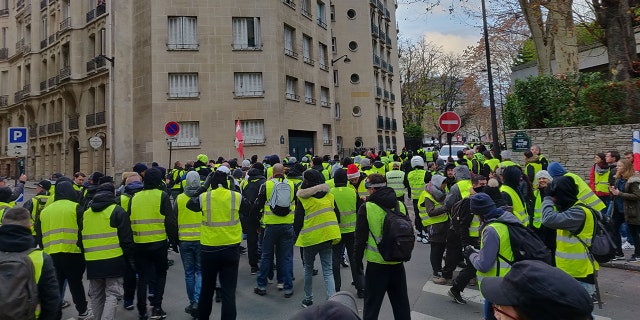 Macron swept into power in 2017, having emerged out of obscurity less than a year earlier. Espousing his own brand of centrism, he has presented himself on the world stage as a spokesman for multilateralism and internationalism against a nationalist wave moving through Europe.
While he has regularly been seen on world stages, including the United Nations and the U.S. Congress, he has been conspicuous by his absence this week, choosing to keep away from the limelight as his government attempts to deal with the issues being protested by the "yellow jacket" protesters who have protested and even rioted in cities over France in recent weeks.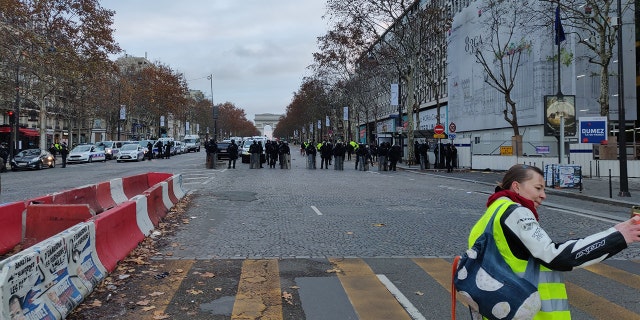 Macron had initially stood firm on the hikes, saying they were necessary to combat climate change and France's reliance on oil. But on Wednesday, Prime Minister Edouard Philippe announced that the government was scrapping the tax hike altogether. A government spokesman also suggested on French radio that a wealth tax that Macron ended last year could be re-introduced.
The French government said that 89,000 additional police officers and law enforcement personnel — with 8,000 in Paris — had been mobilized ahead of Saturday to head off planned protests, which show no sign of slowing down, despite the damage control by the government.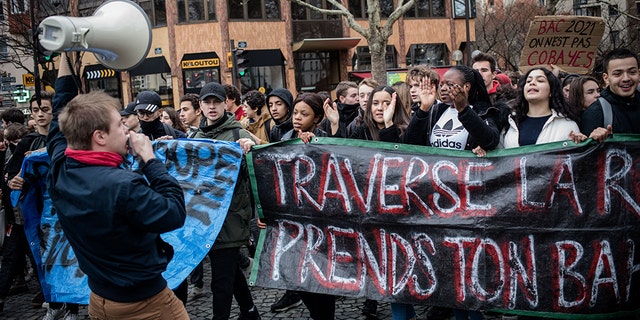 But as ministers scramble, Macron himself has been neither seen nor heard, leading to criticism from his political opponents. Marine Le Pen, Macron's right-wing 2017 presidential election rival, urged Macron on Wednesday to meet with the protesters before Saturday.
"Do not hide at the Elysee, do not ask others to do what the French expect of you, listen to them, hear them before Saturday," she told reporters.
"Is Macron still in Argentina? He must surely have an opinion," left-wing 2017 presidential candidate Jean-Luc Melenchon tweeted, a reference to Macron's recent visit to the G20 summit in Buenos Aires.
According to Reuters, Macron intends to address the nation early next week. The Associated Press reported Friday that Macron has spent the week holding closed-door meetings in the Elysee Palace, with his office announcing that he would not speak before Saturday's protests.
Although the government has scrapped the gas tax, the protests have morphed into a broader protest against Macron's presidency — which has been dogged by missteps as his approval rating has sunk as low as 18 percent, according to one poll.
On Friday, hundreds of students in Paris took to the streets a day early as a preview of Saturday's protests after footage emerged of students on their knees in front of police with hands tied.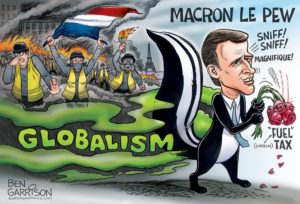 The students in Paris climbed on the statue of Marianne, representing liberty and reason, with some also defacing the monument with anti-Macron slogans.
---
Fox News' Lukas Mikelionis and The Associated Press contributed to this report.
---
NOTE: This article was posted by our C-VINE team of volunteer workers, investigative reporters, and citizen journalists, who make certain all information is vetted for accuracy before publishing. C-VINE News is placed in a Foundation, also called a Charitable Trust and is run by, "We the People".
Conversations and discussions are being held on the C-VINE News Talk – Facebook Group Page. (Must be a Facebook member): C-VINE News Talk