The reason why Iranian Gen. Qassem Soleimani was killed by U.S. forces on Thursday was because of attacks he was planning against Americans—not because of attacks he carried out in the past, Sen. Lindsey Graham (R-S.C.) said on Friday.
Soleimani, who headed the powerful Quds Force in the Revolutionary Guards, was killed in an airstrike in Baghdad, according to the U.S. Department of Defense.
The Pentagon said it was taken as a "decisive defensive action to protect U.S. personnel" after it learned Soleimani "was actively developing plans to attack American diplomats and service members in Iraq and throughout the region."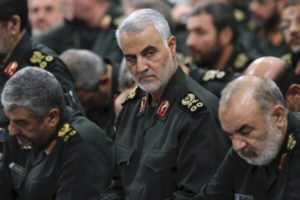 "The intelligence was that Soleimani was orchestrating chaos in Iraq at our expense and throughout the region," Graham, a top ally of President Donald Trump, told Fox News.
"The president was informed of these potential attacks and he acted. This was a defensive strike to neutralize future attacks that were planned and executed by Soleimani and the popular mobilization front: the Shiite militias in Iraq."
Trump's administration acted to prevent "holy hell" in the Middle East that would have been uncorked if Soleimani were allowed to act.
"He's not dead today because of what he did in the past, he's dead today because he miscalculated what President Trump would do regarding future attacks," said Graham.
Trump, he said, should make it now clear to Iran and its supreme leader that any future attack will put its oil refineries at risk. Iran is one of the world's top exporters of oil.
"Their oil refineries are the last thing they have in terms of an economy," Graham said. "To the Iranian government: If you want to stay in the oil business leave America and our allies alone and stop being the largest state sponsor of terrorism in the world," he added.
Graham, the chairman of the Senate Judiciary Committee, suggested that he would go a step further. "They are going to come after us with a vengeance if we do not reset the table quickly," Graham said. "And, if I were the president, I would put on the table targets in Iran—not Iraq and Syria. Economic targets that crush the economy."
Secretary of State Mike Pompeo wrote it was Trump's "decision to eliminate Soleimani in response to imminent threats to American lives."
Responses
Following the general's death, countries heavily involved in the Middle East urged for de-escalation.
Britain Foreign Minister Dominic Raab on Friday called on "all parties to de-escalate," adding that "further conflict is in none of our interests."
Ulrike Demmer, a German government spokeswoman, said the United States was just reacting to Iranian provocations. "The American action was a reaction to a series of military provocations for which Iran is responsible," she told reporters at a press conference. "We also see with great concern Iran's activities in the region. We stand before a dangerous escalation," she added. Germany will try to de-escalate the situation, she said.
Russia, which has strengthened ties with Iran amid fighting in Syria, condemned the killing of Soleimani and offered condolences to the Iranian people after his death.
Meanwhile, several top Democrats in Congress said they were not informed of the strike ahead of time.
"The Administration has conducted tonight's strikes in Iraq targeting high-level Iranian military officials and killing Iranian Quds Force Commander Qasem Soleimani without an Authorization for Use of Military Force (AUMF) against Iran," Pelosi said in a statement. Senate Minority Leader Chuck Schumer (D-N.Y.) said he also wasn't informed.
"If [the president] plans a large increase in troops and potential hostility over a longer time, the administration will require congressional approval—and the approval of the American people," Schumer said on the Senate floor on Friday.
——————————————————————————————————————————————————————————-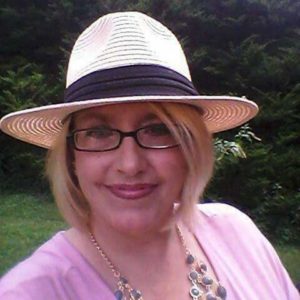 Citizen Journalist for C-VINE International News Network, Mother of two boys, Author, Public Relations Manager, Editor, Social Media Expert, and wife of a Professional Tennis Coach.