Gas prices have increased 40 percent since the start of this year, and drivers are expected to feel more frustration through August, according to the American Automobile Association (AAA).
The national gas price average has increased from $2.25 on Jan. 1 to $3.13 on Tuesday. Another 10–20 cents rise is expected through the end of August, which will bring the national average over $3.25.
Last week, gas prices already hit a seven-year high at $3.09 before the Independence Day weekend.
"Robust gasoline demand and more expensive crude oil prices are pushing gas prices higher," Jeanette McGee, a AAA spokesperson, said in a statement.
"We had hoped that global crude production increases would bring some relief at the pump this month, but weekend OPEC negotiations fell through with no agreement reached. As a result, crude prices are set to surge to a seven-year high," McGee added.
Talks among members of OPEC and other oil-producing countries, known as OPEC Plus, reached an impasse on Monday over production level disputes. The United Arab Emirates wants a higher baseline production level of its own.
"The date of the next meeting will be decided in due course, and we will inform you accordingly," OPEC Secretary-General Mohammad Sanusi Barkindo said in a letter to delegations of the meeting.
The infighting between leading OPEC member Saudi Arabia and the United Arab Emirates over production levels could push gas prices to "$3.50 or $4 a gallon," PRICE Futures Group senior analyst Phil Flynn told FOX Business.
Flynn also pointed out that the prices might go the other way if the OPEC Plus cartel breaks apart and pursues a price war, bringing prices back down.
White House Press Secretary Jen Psaki said on Tuesday that "our team is constantly monitoring gas prices and directly communicating with OPEC parties to get to a deal and allow proposed production increases to move forward."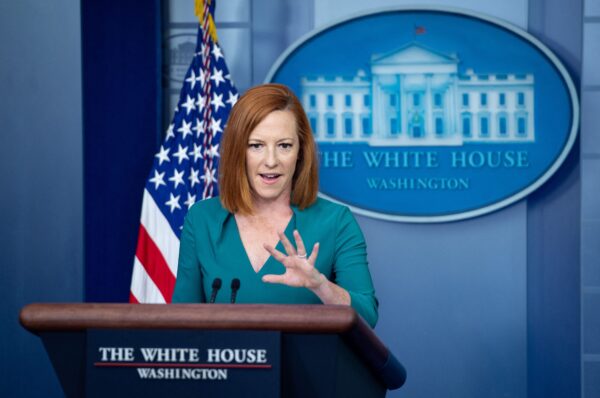 However, while encouraging OPEC countries to increase production to bring the gas prices down, the Biden administration has taken measures to limit oil production domestically.
President Joe Biden signed an executive order on his first day in office to suspend new oil and gas leases on federal land and water, saying the federal government "must advance environmental justice" and, among other efforts, "bolster resilience to the impacts of climate change."
In June, a federal judge in Louisiana blocked Biden's suspension of new oil and gas leases on federal land and water.
On June 1, the administration suspended oil and gas drilling leases in Alaska's Arctic National Wildlife Refuge.
Republicans have criticized the administration's policies, saying the suspension of the Keystone XL Pipeline and other measures will contribute to future fuel shortages and spiking gas prices.
"I think there sometimes is a misunderstanding of what causes gas prices to increase, and so to convey to the American people that we're working on it and certainly the supply availability of oil has a huge impact," Psaki said, defending the administration's position in Tuesday's briefing.
Tom Ozimek and the Associated Press contributed to this report.
C-VINE Bookmarks to copy :
*C-VINE-Telegram News Channel, https://t.me/CVINENEWS
*C-VINE-Telegram Chat Group, https://t.me/CHATFORCVINE12345
*C-VINE-MeWe, https://mewe.com/join/C-VINE
*C-VINE Gab, https://gab.com/groups/6078
*C-VINE-Rumble, https://rumble.com/user/CVINE
*C-VINE-Parler, https://parler.com/profile/CVINE/posts
*C-VINE YouTube Channel, https://www.youtube.com/c/CVINENewsNetwork/videos
Facebook Groups – subject to censorship :
*C-VINE Patriot Prayer Brigade, https://www.facebook.com/groups/482643725948621
*C-VINE Commentary & Analysis, https://www.facebook.com/groups/895771901163001