President Donald Trump met with Attorney General William Barr today in the Oval Office today. The same William Barr he gave complete authority to declassify. POTUS in top aids and COMMUNICATIONS team. What information does the President plan on communicating to the public?
Reporters snapped photos of Barr and Trump during their animated meeting in the White House.
Waiting for M1 departure, we're watching Trump in an animated conversation inside the Oval Office w/ AG Barr & others. pic.twitter.com/n0sdG4eB0N

— Peter Alexander (@PeterAlexander) November 14, 2019
Earlier this week there were rumblings that the Inspector General's report was going through the final stages before it is released.
Inspector General Horowitz has been working on the report for over a year.
There were reports late in the summer that Prosecutor John Durham's criminal investigation was delaying the release of the IG report.
Washington Examiner reporter Steven Nelson reported on President Trump's late departure from the White House following his meeting with AG Bill Barr.
We are waiting for Trump to leave White House

Photographers have snapped pics of AG Barr speaking with @realDonaldTrump in Oval Office

Will he tell us it was a 'perfect' call? Stay tuned pic.twitter.com/7nYeVe2M7t

— Steven Nelson (@stevennelson10) November 14, 2019
President Trump delayed his departure and sat down with Communications Director Stephanie Grisham, Hogan Gidley, Mulvaney and others.
President Trump called in Acting Chief of Staff Mick Mulvaney and White House Counsel Pat Cipollone.
Trump was supposed to depart White House at 410

But after ending his meeting with Barr and Cipollone, he just sat back down behind the Resolute Desk for a new meeting

This meeting is with Stephanie Grisham, Gidley, Mulvaney and others pic.twitter.com/5sehTC0yxF

— Steven Nelson (@stevennelson10) November 14, 2019
President Trump and Pat Cipollone entered the private study to talk.
Trump did not take questions as he departed White House, delayed by two staff meetings visible to press

I asked if he was concerned about Giuliani talking 'insurance' if he's thrown under bus. Trump only waved pic.twitter.com/cpN8xJRaUb

— Steven Nelson (@stevennelson10) November 14, 2019
President Trump left for his Louisiana campaign rally 45 minutes late.
by Jim Hoft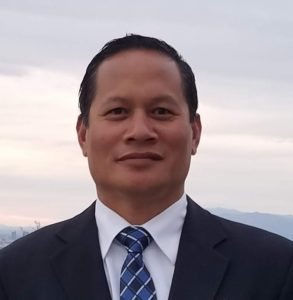 Leonard Bacani is a retired Santa Ana Police Officer and the Founder of HOMELAND SECURITY SERVICES, INC. headquartered in Southern California.HOMELAND SECURITY SERVICES, INC. is a Private Investigation, Private Security firm and State Authorized Training Facility. Contact Leonard at LBacani@hssinc.us for assistance or call the office: (714) 865-1135.      Website: http://www.homelandsecurityservices.com
Follow Leonard on Twitter @LeonardBacani1