December 3, 2019
Another Democrat drops out for lack of funds and depressed poll numbers.
---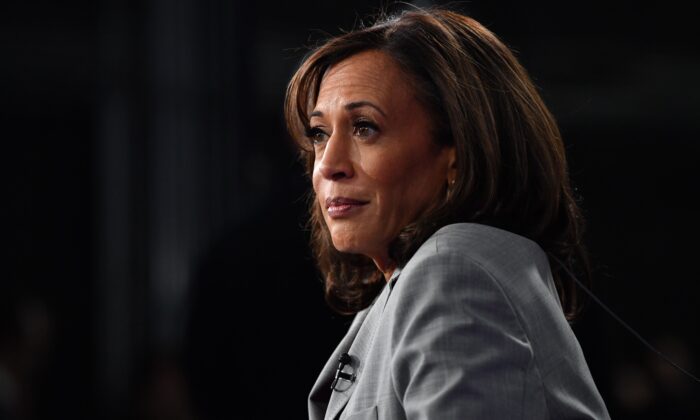 Sen. Kamala Harris Drops Out of 2020 Race
December 3, 2019
Sen. 
Kamala Harris
(D-Calif) is withdrawing from the Democratic presidential race, she announced on Dec. 3.
Harris, 55, said in a note that her campaign lacks the money to continue.
"Here's the truth today. I've taken stock and looked at this from every angle, and over the last few days have come to one of the hardest decisions of my life. My campaign for president simply doesn't have the financial resources we need to continue," she wrote, before criticizing former rivals Michael Bloomberg and Tom Steyer.
"I'm not a billionaire. I can't fund my own campaign. And as the campaign has gone on, it's become harder and harder to raise the money we need to compete. In good faith, I can't tell you, my supporters and volunteers, that I have a path forward if I don't believe I do. So, to you my supporters, it is with deep regret—but also with deep gratitude—that I am suspending my campaign today."
Bloomberg, 77, announced his candidacy about a week ago and has announced plans to pour around $150 million into the race so far. Steyer, 62, has been running since the summer and has spent tens of millions during his campaign.
---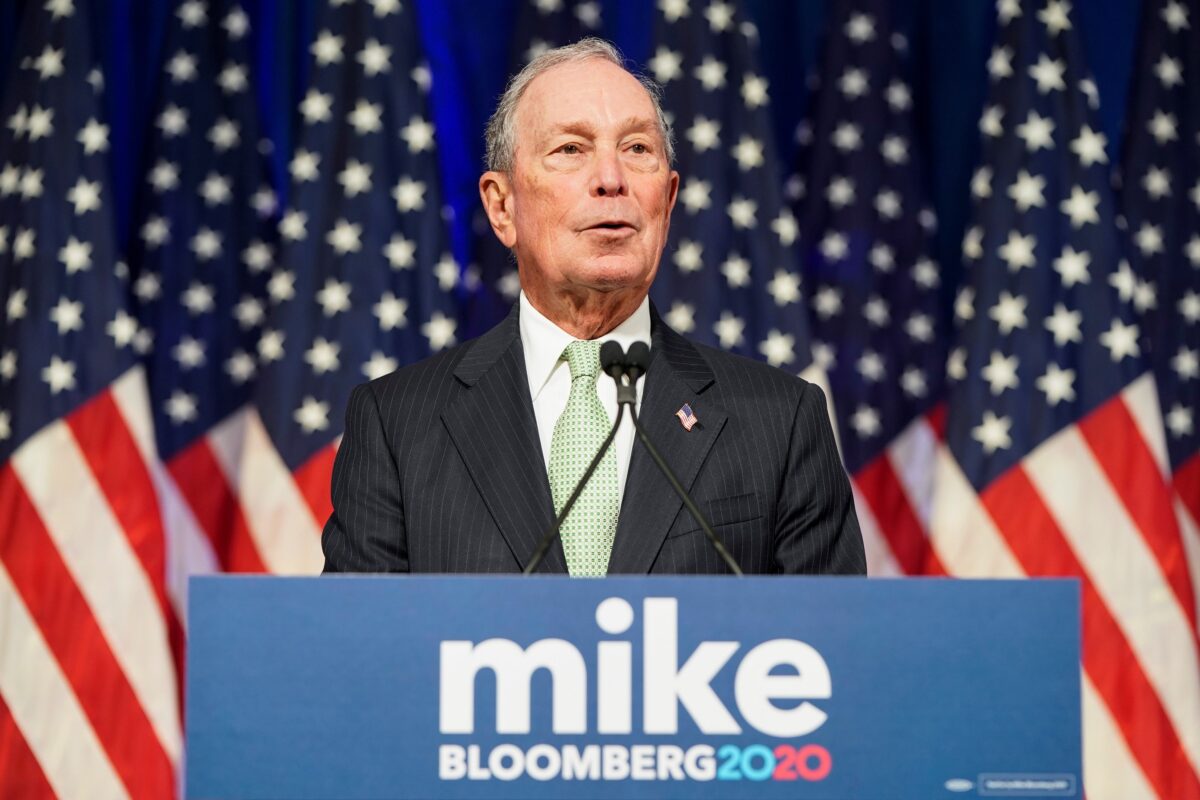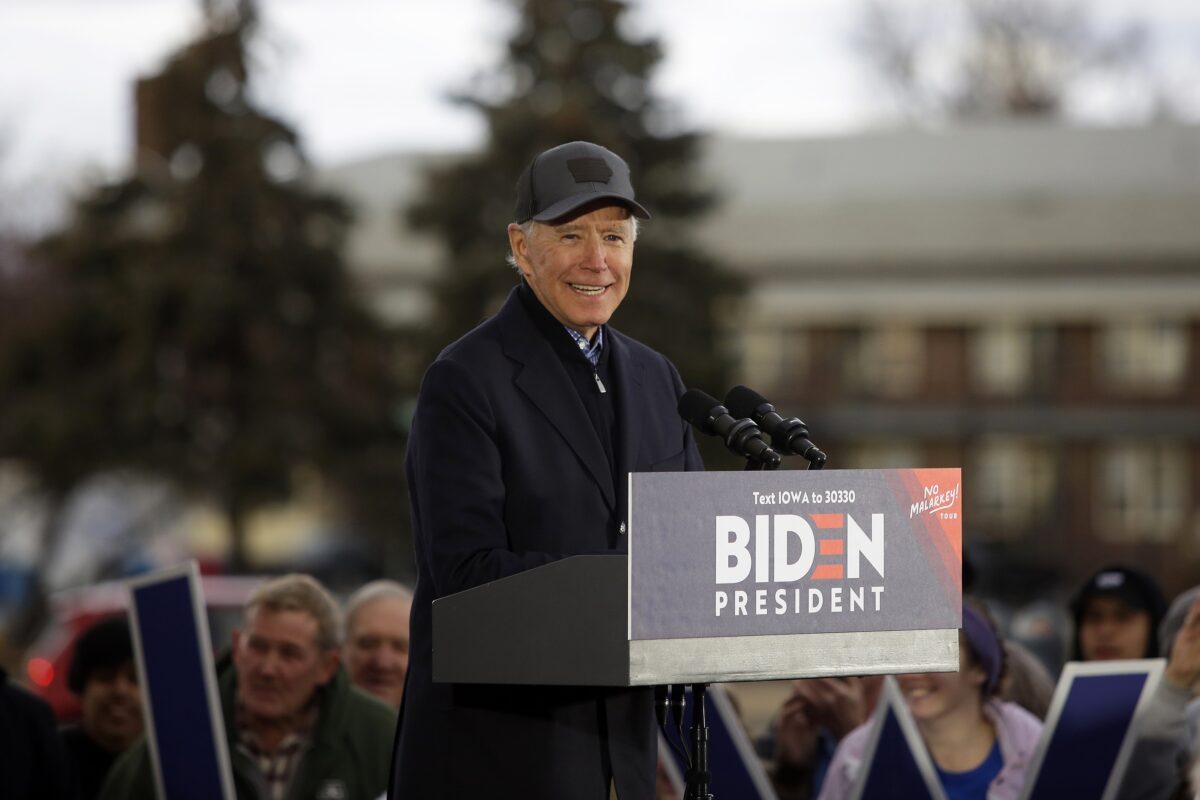 "I want to be clear: although I am no longer running for President, I will do everything in my power to defeat Donald Trump and fight for the future of our country and the best of who we are. I know you will too. So let's do that together. Let's keep fighting for the America we believe in, an America free of injustice. An America that we know we can be unburdened by what has been," she said.
Harris struggled for months in the 2020 race, seeing strong early poll numbers drop after a clash with Rep. Tulsi Gabbard (D-Hawaii) during a debate in July.
Reacting to the news, former Vice President Joe Biden—the Democratic frontrunner—praised Harris as he toured Iowa.
"She is a first-rate intellect, first-rate candidate, and a real competitor," he said. "I have mixed emotions about it because she is a solid person and loaded with talent."
Poll Fall
Harris reached her peak in polls in late June and early July, when Quinnipiac had her at 20 percent, trailing Biden by just 2 points. But soon after, Gabbard delivered her criticism of Harris's record as a California prosecutor. She said, among other things, that Harris "blocked evidence that would have freed an innocent man from death row until the courts forced her to do so."
Gabbard was referring to the case of Kevin Cooper, who was convicted of four murders in 1983 and remains on death row. Cooper, who was previously convicted of burglary and admitted to the rape of a teenage child, has asserted his innocence and repeatedly asked for clemency. Harris, as California state attorney general, refused to allow advanced DNA testing in the case, according to a 2018 New York Times op-ed. Extensive DNA testing has already been conducted in the case in 2002 and 2004—prior to Harris's tenure. The tests revealed no exculpatory information and in some cases corroborated Cooper's guilt, according to a 2018 report by San Bernardino County's then-District Attorney Michael Ramos (pdf).
Harris also "put over 1,500 people in jail for marijuana violations and then laughed about it when she was asked if she ever smoked marijuana," Gabbard said.
Harris indeed admitted to smoking marijuana and laughed about it during an interview. The 1,500 sent to prisons, however, were statewide and it isn't clear how many, if any, were prosecuted by Harris herself.
Still, after the debate, Harris's poll numbers have consistently sunk. The last five polls gave her an average of 3.4 percent support, according to a tally by RealClearPolitics.
The article has been updated with further information about Kamala Harris's poll numbers, her previous record as a prosecutor, comments about Harris by Rep. Tulsi Gabbard (D-Hawaii), and additional background information.
Petr Svab contributed to this report.
As a citizen journalist and investigative reporter, I am committed to accurately reporting the news. Wide awake, never asleep, I grew up in a 1960's patriotic household, aware of the truth behind the false narrative ~  Bonnie Nirgude' C-Vine News Network