Couple Sends Message Of Weakening Political Divide
Through Generosity

By JoLynn Live
Aug. 24, 2020


X22 Report (C-VINE Vetted)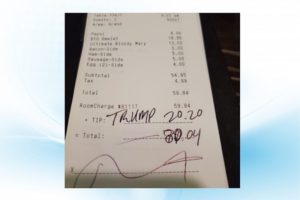 A couple from Washington State decided on a little get-a-way amid the COVID chaos, to spent a weekend celebrating a new job, good health and each other. 
Washington State has politically been 'blue,' for nearly 40 years. As with current Democratically run states, this governor is no different with extreme shut-downs even though the C-19 death-rate is only .0003% of the population. 
But when the opportunity presented itself, this couple didn't think twice. Leaving their two small children with Grandma and Grandpa for the weekend, they booked a room at a luxury hotel in the next city. The weekend could not have been more perfect!
The couple also took advantage of the in-house restaurant enjoying their menu for several meals. One such meal had provided excellent service and excellent food, above and beyond the norm. They decided an extra nice tip would be appropriate. Being strong Trump supporters, they decided to add some humor to their meal check. 
Soon, the couple checked out and went home.
The server, an apparent left-leaning thinker, later posted in a group chat about the Trump 2020 tip and replied, "At least they tipped liberally…"
The cascade of comments flooded the post, some for and some against. 
One comment suggested she should buy Biden garb with the tip, while another remained neutral saying, "That's a large tip and it's great!"
Since the silent majority is silent no more, here is what one person said, "This might be the best way to voice your political opinion."  Another begged the question, "Can we make this a trend?" Many comments simply said, "MAGA!"
We who are awake, know the division in this country is manufactured by the Deep State. Many Americans are wringing their hands wondering what they can do to red-pill others, in spite of so much anger, hatred and chaos.
Apparently, this gesture impacted this server enough for her to make a post about it. Could it be this simple?
Perhaps this couple has the right idea on one way to help weaken the divide in our country…extend love, kindness and generosity with those who think differently than we do. It seems like a great place to start, don't you think?  After all, what have we got to lose?
Opinion: JoLynn Live, C-VINE Contributor 
---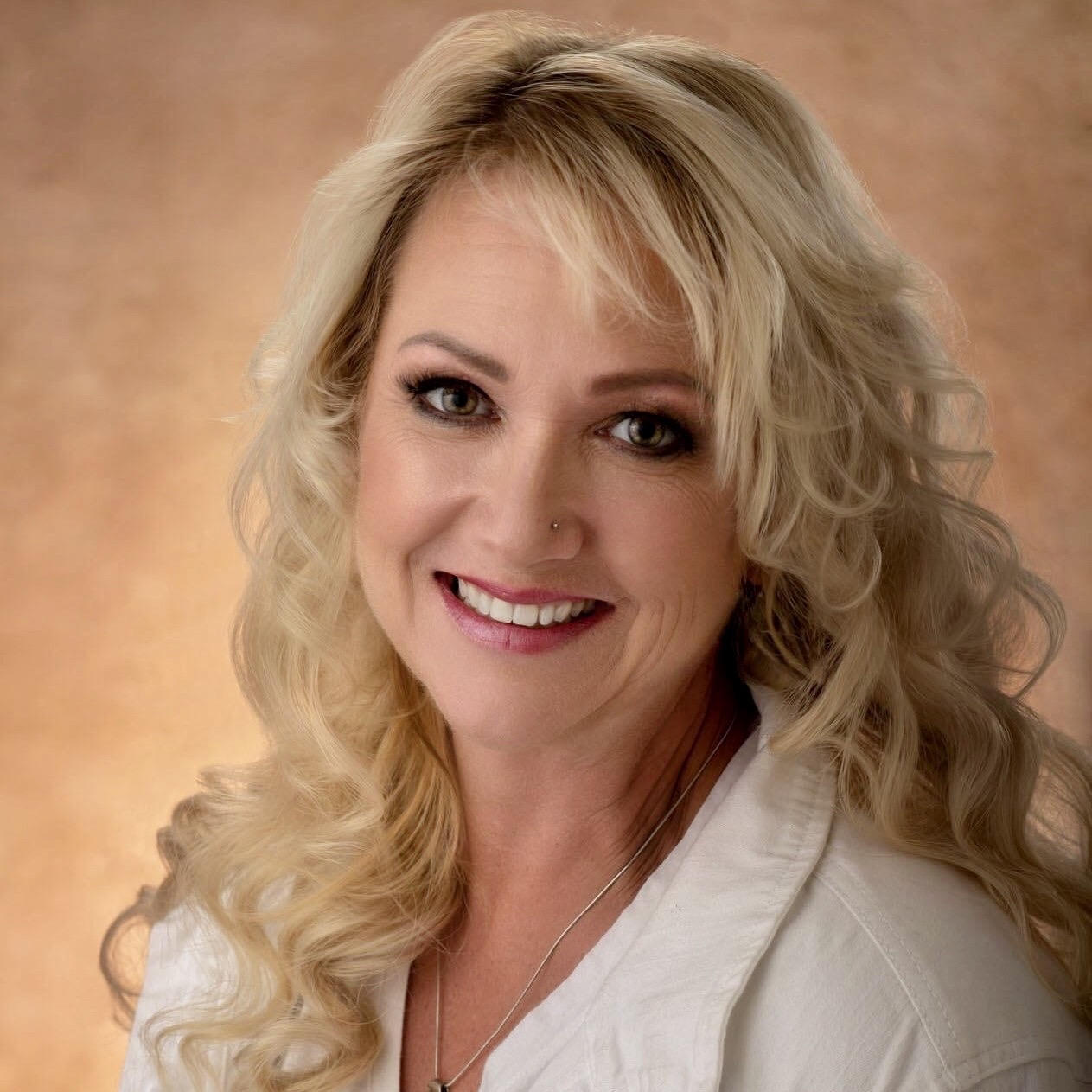 News Posted by: C-VINE Citizen Journalist, JoLynn Live! She is a Singer; a Wife of 36 years; Home-school mom to 10; Grandma to 11; Chicken Farmer; Patriot; and an active C-Vine News contributor.