May 21, 2020
"Whether it's an ember or a flame, we're going to put it out. But we're not closing our country," President Trump stated.
President Trump just put the kabash on the Liberals' lockdown party.  
(kabash. To end; to terminate; kind of like squashing from a position of strength and with moral certitude)
The Liberals Dream of a Second Wave:  They want the entire country shut down as they "predict" a second wave of the coronavirus. They NEED it shut down to cry that mail-in voting is necessary. Now their dream is squashed.
The virus may reappear, but there's no reason on earth to shut down the entire United States.  Pockets of the virus can be addressed as they appear –  or as the President Trump stated,  "Whether it's an ember or a flame, we're going to put it out. But we're not closing our country,"
Many folks are still walking around wearing masks – bless them if they need it – but many more are catching on to the tomfoolery of the Liberals – all in an attempt to force mail-in voting come fall.
The Liberals have about a 0-0 % chance of winning in November without their habitual voter fraud. The screws are being tightened on voter fraud from all directions, and mail-in was about their last hope.  They're toast.
Stay locked down? What better way to prevent the huge Trump rallies that draw thousands upon thousands of Trump voters and Q Patriots.
Trump just put the kabash on their party.
Opinion ~ Bonnie Nirgude' 
---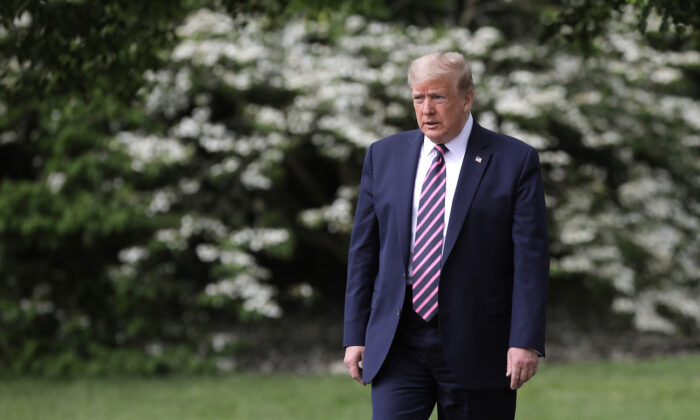 Trump: US Won't Close Over Second CCP Virus Wave
President Donald Trump on Thursday said the United States will not shut down if there is another COVID-19 wave.
"People say that's a very distinct possibility. It's standard. And we're going to put out the fires," Trump told reporters when he was touring a Ford manufacturing plant in Michigan. He was asked about whether he's concerned about a second wave of the virus.
But Trump added a caveat, saying that "we're not going to close the country," and "we're going to put out the fires."
Trump expressed confidence in the United States being able to contain future CCP (Chinese Communist Party) virus outbreaks.
"Whether it's an ember or a flame, we're going to put it out. But we're not closing our country," the president said.
Currently, data shows that more than 90,000 people in the United States have died from the virus so far. Starting in March, a number of governors have imposed strict lock downs, leading to layoffs and business closures.
Trump made the remarks while touring the Ford plant, which is currently making ventilators in response to the pandemic.
But over the past month or so, all 50 states have started some level of reopening, including New York, the state with the most COVID-19 deaths.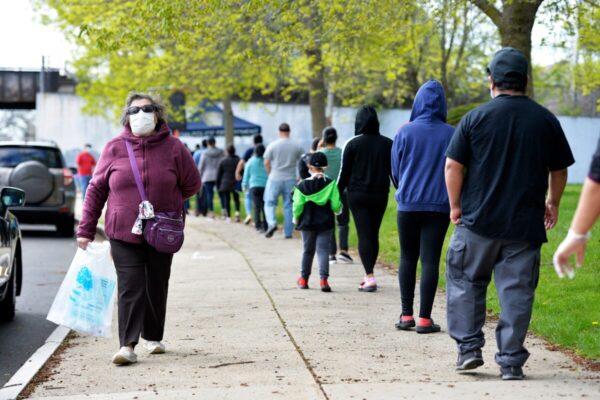 The number of Americans applying for unemployment benefits in the two months since the coronavirus took hold in the United States has swelled to nearly 39 million, the government reported Thursday, even as states from coast to coast gradually reopen their economies and let people go back to work. More than 2.4 million people filed for unemployment last week in the latest wave of layoffs from the business shutdowns that have brought the economy to its knees, the Labor Department said.
That brings the running total to a staggering 38.6 million, a job-market collapse unprecedented in its speed.
The number of weekly applications has slowed for seven straight weeks. Yet the figures remain breathtakingly high—10 times higher than normal before the crisis struck.
And the continuing rise shows that even though all states have begun reopening over the past three weeks, employment has yet to snap back and the outbreak is still damaging businesses and destroying jobs.
The Associated Press contributed to this report.
---

Bonnie Nirgude'
As a citizen journalist and investigative reporter, I am committed to accurately reporting the news. Wide awake, never asleep, I grew up in a 1960's patriotic household, aware of the truth behind the false narrative.