General Michael Flynn's attorney Sidney Powell a few days ago requested that the DOJ turn over the contents of two phones related to Joseph Mifsud.  We now know those phones were from the UK, the country that is more suspect than Russia ever was!
Sidney Powell on Tuesday demanded the DOJ "produce evidence that has only recently come into [the DOJ's] possession. This evidence includes the data and metadata of the following two devices:"
Powell wrote in her request –
"This information is material, exculpatory, and relevant to the defense of Mr. Flynn, and specifically to the "OCONUS LURES" and agents that western intelligence tasked against him likely as early as 2014 to arrange — unbeknownst to him — "connection" with certain Russians that they would then use against him in their false claims. The phones were used by Mr. Joseph Mifsud."
Wow, Strzok-Page, the incompetent & corrupt FBI lovers, have texts referring to a counter-intelligence operation into the Trump Campaign dating way back to December, 2015. SPYGATE is in full force! Is the Mainstream Media interested yet? Big stuff
Of course you can imagine how General Flynn's brother reacted after reading attorney Powell's request – like any good brother would –
Developing…

Flynn lawyer @SidneyPowell1 is demanding the DOJ "produce evidence that has only recently come into [the DOJ's] possession" —

The phones used by Joseph Mifsud. pic.twitter.com/YcxSK38Clg

— Techno Fog (@Techno_Fog) October 15, 2019
We found out soon that the phones noted by Powell were connected to the UK –
Both Mifsud's Sims in @SidneyPowell1 request are British, as you can clearly deduct from serial numbers. This was obviously thought in advance as a strategy to buy time and to exclude all his Italian contacts from scrutiny. Check the country number.
Italian Occhionero believes Italy is also connected to the Spygate scandal and he asked a good question about the phones noted by Powell –
A little note that can be helpful to @SidneyPowell1 and many other people. Why Italian authorities have provided Mifsud's British phones and Sims but not the Italian ones that would show his network in Italy?
Others are saying that if the UK is involved, perhaps an outfit named Hakluyt should be looked into –
5. Mifsud blackberries had a British SIM?
hmmm…

if I was Gen. Mike Flynn lawyer, Sidney Powell @SidneyPowell1 , I would look into Hakluyt…
6. HAKLUYT is a British PRIVATE spy Agency, with Headquarters in Mayfair, London.

the most EXCLUSIVE and the most expensive part of London.
between Bond Street and Hyde Park.

Hakluyt does the dirty jobs that MI5, MI6, GCHQ are not allowed to do.
Hakluyt has connections around the world –
And of course, John Brennan is connected to Hakluyt as well.
12. yes, that's him !

All Roads lead to Brennan

(here pictured in the Hakluyt New York Office, at 540 Madison Avenue, NYC)
.
All roads to Russia run through and to the UK.  And all roads lead to John Brennan.
UPDATE:  Brennan took unofficial foreign intelligence compiled by contacts, colleagues, and associates—primarily from the UK, but also from other Five Eyes members, such as Australia.
Individuals in official positions in UK intelligence, such as Robert Hannigan—head of the UK Government Communications Headquarters (GCHQ, Britain's equivalent of the National Security Agency)—partnered with former UK foreign intelligence members. Former MI6 head Sir Richard Dearlove, former Ambassador Sir Andrew Wood, and private UK intelligence firm Hakluyt all played a role.
---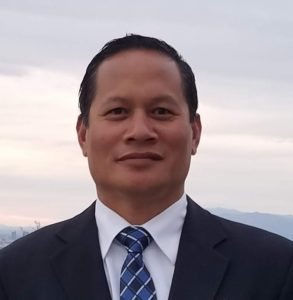 Leonard Bacani is a retired Santa Ana Police Officer and the Founder of HOMELAND SECURITY SERVICES, INC. headquartered in Southern California.HOMELAND SECURITY SERVICES, INC. is a Private Investigation, Private Security firm and State Authorized Training Facility. Contact Leonard at LBacani@hssinc.us for assistance or call the office: (714) 865-1135.      Website: http://www.homelandsecurityservices.com
Follow Leonard on Twitter @LeonardBacani1