President Trump on Sunday unleashed on House Intelligence Chairman Adam Schiff in a series of tweets over his role in the Ukraine witch hunt.
The President called Schiff a "fraud" and demanded his deposition to find out why he made up a fabricated transcript of Trump's call to Ukrainian President Volodymyr Zelensky and read it during a congressional hearing.
Trump also asked if the entire Ukraine hoax was a

"corrupt Adam Schiff con."

This Scam going on right now by the Democrats against the Republican Party, and me, was all about a perfect phone call I had with the Ukrainian President. He's already stated, NO PRESSURE! Where is the Whistleblower, or the 2nd Whistleblower, or the "informant?" All gone…..

….because their so-called story didn't come even close to matching up with the exact transcript of the phone call. Was it a Corrupt Adam Schiff con? Why didn't the IG see this? When do we depose Shifty Schiff to find out why he fraudulently made up my phone call and read this..

….fiction to Congress and the American People? I demand his deposition. He is a fraud, just like the Russia Hoax was, and the Ukraine Hoax is now. When do the Do Nothing Democrats pay a price for what they are doing to our Country, & when do the Republicans finally fight back?
House Intel Chairman Adam Schiff created the Ukraine hoax and got caught lying about his early contact with the CIA snitch who's trying to pass himself off as a whistleblower.
Recall, during a September 17 MSNBC appearance, Adam Schiff said, "We have not spoken directly with the whistleblower. We would like to."
The New York Times then dropped a bombshell and revealed that Schiff's staffers were aware of the whistleblower's allegations against Trump before he filed a complaint — the staffers then relayed the information to Schiff.
Newly released travel documents reveal that Adam Schiff's staffer took a Burisma Group-funded trip to Ukraine 12 days after the 'whistleblower' filed a complaint against Trump and met with US Ambassador Bill Taylor.
Bill Taylor served as the Chargé d'Affaires for Ukraine and is now one of Schiff's star witnesses in the sham impeachment inquiry.
It's all a scam. It was all a set up. Schiff's staffer met with Bill Taylor shortly after the whistleblower filed his complaint and Adam Schiff is spearheading his impeachment scam by selectively leaking info from secret hearings.
by Jim Hoft
---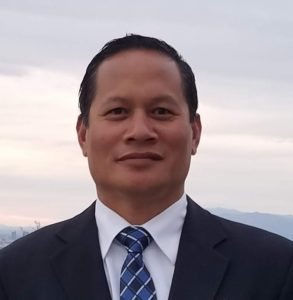 Leonard Bacani is a retired Santa Ana Police Officer and the Founder of HOMELAND SECURITY SERVICES, INC. headquartered in Southern California.HOMELAND SECURITY SERVICES, INC. is a Private Investigation, Private Security firm and State Authorized Training Facility. Contact Leonard at LBacani@hssinc.us for assistance or call the office: (714) 865-1135.      Website: http://www.homelandsecurityservices.com
Follow Leonard on Twitter @LeonardBacani1