By JoLynn Live
February 15, 2021
The new Administration has picked up the baton from former democratic administrations and has their sites on American gun owners, once again. 
What does this mean for the law abiding, gun-toting American who simply wants to be in a position to protect his family and possessions should the need arise?
Biden said in a statement, "…I am calling on Congress to enact commonsense gun law reforms, including requiring background checks on all gun sales, banning assault weapons and high-capacity magazines, and eliminating immunity for gun manufacturers who knowingly put weapons of war on our streets."
White House press secretary Jen Psaki announced Biden's campaign promise to move forward with the "ambitious plan."
What does Biden mean by 'commonsense gun laws,' and also what is his 'ambitious plan?'
Our founding Fore-fathers knew all too well what tyrannical dictatorship looked like when the British Government essentially owned the people.  This was the spark behind writing in the 2nd Amendment to the Constitution; the right to bear arms.
If our weapons of defense are illegally removed, how will we protect the rights we have under the U.S. Constitution? If Government is allowed to 'undo' our right to bear arms, will they make illegal the use of knives, ice-picks or anything else we think might protect us during a crisis?
First-hand accounts testify this is the case in France. Will this eventually be the case in America?
If a criminal knew his target had the legal ability to fight back, would he/she be eager to continue their evil plot? Currently, Americans can defend themselves, thanks to our U.S. Constitution.
Rather than the scopt of one option, which violates our rights as American citizens, why not explore other options in line within our legal rights?
If the agenda is about protecting our possessions and our kids, why not simply teach law-abiding Americans, such as: teachers, business owners, etc., to confidently use a defense weapon in their work place if they so desire? Wouldn't this comfort parents knowing their kids' schools have not one security guard on duty, but hundreds?
Wouldn't a would-be assassin think twice? One would think so!
This new Presidential Administration seems to be determined to reform our 2nd Amendment. Does this mean they will break the law in order to stop criminals from breaking the law?
Americans want law and order and expect it to come from the top. When it doesn't, as our beloved former President stated, "Peacefully and patriotically make your voices heard."
Opinion: JoLynn Live, C-VINE Contributor
---

Biden Won't Undo the Second Amendment in Texas On My Watch: AG Paxton
BY TOM OZIMEK
February 15, 2021;  UPDATE: February 15, 2021
TheEpochTimes.com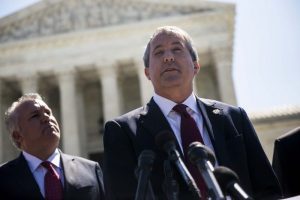 Texas Attorney General Ken Paxton took aim at the push to restrict gun rights by President Joe Biden, who on the Feb. 14 anniversary of the Parkland shooting called on Congress to impose tougher laws on ownership of firearms.
"The Parkland shooting 3 years ago was an act of unspeakable evil," Paxton wrote in a tweet late Sunday. "But Democrats cannot be allowed to use this tragedy as an opportunity to cram down unhelpful and unconstitutional gun laws.
"Biden won't undo the #2A in TX on my watch," the Republican attorney general added, referring to the Second Amendment.
Sunday marked three years since former Marjory Stoneman Douglas High School student Nikolas Cruz opened fire at the Parkland, Florida, campus, killing 17 people and leaving another 17 wounded.
Biden took the opportunity to call on lawmakers to enact what he called "commonsense gun law reforms." This includes background checks on all gun sales, eliminating immunity for gun manufacturers, and banning "assault weapons" and high-capacity magazines.
"We owe it to all those we've lost and to all those left behind to grieve to make a change. The time to act is now," Biden said in a statement.
Parkland parents have been divided over how lawmakers should respond.
Ryan Petty, whose daughter Alaina was 14 when she was killed in the shooting, addressed the president in a tweet Sunday.
"Mr. President, thank you for remembering the loved ones taken from us 3 years ago," he wrote. "Alaina loved this country and the freedoms it guarantees. Common sense tells us that honoring her life does not require infringement on the rights of law-abiding citizens."
In an interview Sunday, Petty said the president's proposals won't prevent more tragedies.
"It's wrong to focus on the weapon," said Petty, who is now a member of the state school board. "For those who understand what happened that day, there were mistakes. This was the most preventable school shooting in the history of our country. The warning signs were there. It was clear the killer had intentions to attack the school."
Mass shootings have galvanized gun control advocates, who argue guns are too easily accessible and say more needs to be done to keep assault-style guns away from potentially bad actors.
"The passage of time has done little to heal the heartbreak we felt upon hearing the shocking news three years ago today, nor dulled our sense of outrage at the lack of consequential legislative action from lawmakers since that horrible morning—laws that would prevent another Parkland from ever happening again," said Manny Diaz, the chair of the Florida Democratic Party.
Last week, administration officials met with gun control advocates, with White House press secretary Jen Psaki telling reporters later that the administration is ready to move on the "ambitious plan" Biden laid out during the campaign.
The main part of Biden's gun control agenda includes banning the manufacture and sale of "assault weapons" and high-capacity magazines, regulating possession of existing assault weapons under the National Firearms Act, buying back these weapons and high-capacity magazines from citizens, requiring background checks for all gun sales, ending the online sale of firearms and ammunition, and providing more funds to enforce these laws.
John R. Lott Jr., former president of the Crime Prevention Research Center, argued in an op-ed that the reasoning behind Biden's gun control agenda is flawed.
"Far less than 1 percent of guns are ever used in crimes, suicides, or accidents, and when they are, it's virtually always the result of the user's actions," he wrote, arguing that plenty of other products are used to commit crimes, including cars and computers, or are associated with accidental deaths, like swimming pools.
"Many other products, such as motorcycles, have much higher probabilities of causing harm. The death rate per motorcycle is 0.05 percent; the death rate for guns is 0.008 percent," a figure that besides homicides includes accidental deaths and suicides.
"Guns are also used defensively about 2 million times in the average year, according to the FBI. Will government reward gun makers when their products are used to save lives?" Lott Jr. added.
Masooma Haq and The Associated Press contributed to this report.
---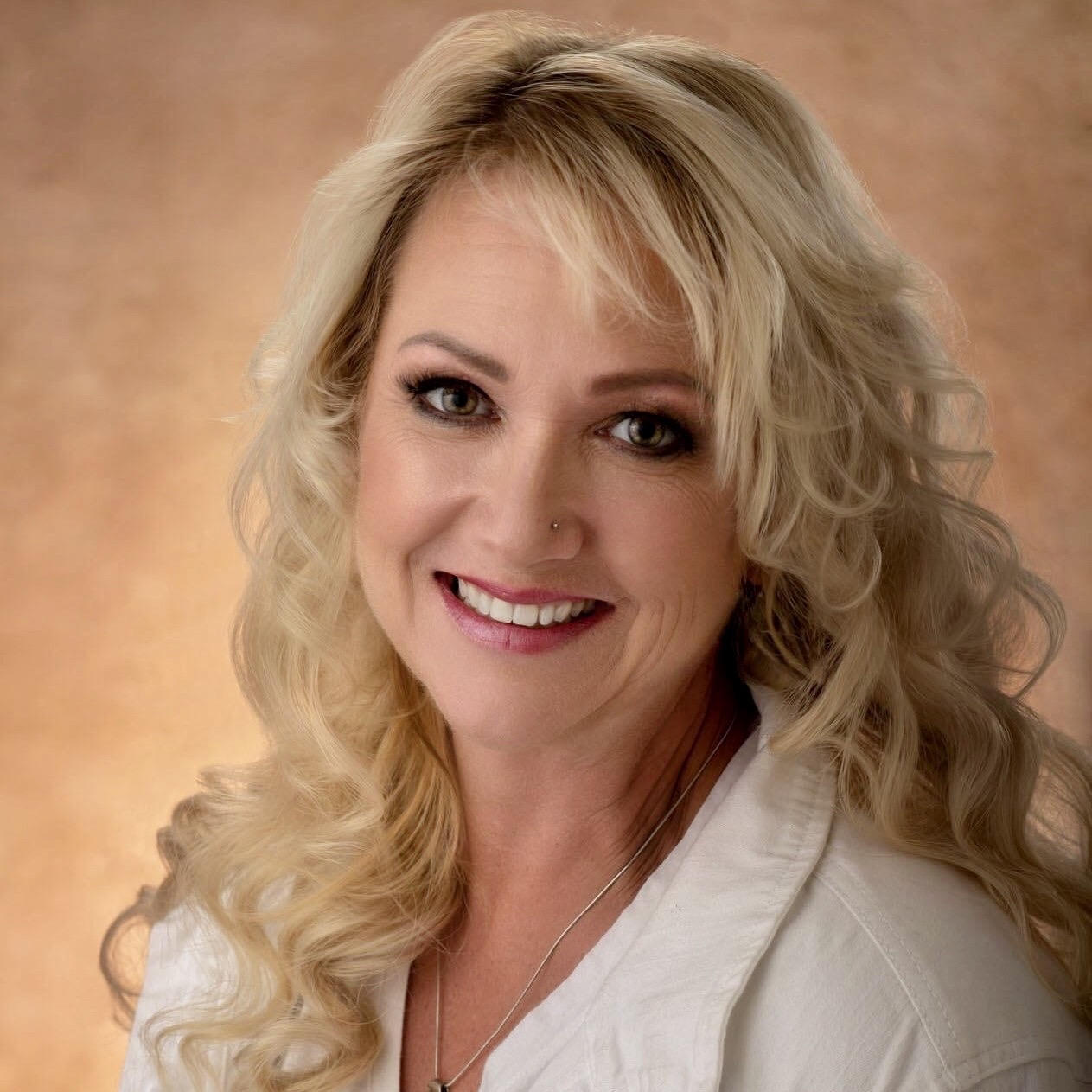 News Posted by: C-VINE Citizen Journalist, JoLynn Live! She is a Singer; a Wife of 37 years; Home-school mom to 10; Grandma to 11; Chicken Farmer; Patriot; and an active C-VINE News contributor.
Opinion: JoLynn Live, C-VINE Contributor
Please bookmark C-VINE.com, Mewe.com (https://mewe.com/join/c-vine), Rumble.com, GAB.com