August 10, 2021 ~ Game Over Gov. Cuomo ~ The Bongino Report
New York Democratic Governor Andrew Cuomo has given his resignation. This is a great day for New Yorkers and Patriots! This is a breaking story, more details will become available.

C-VINE News Network.
Keep your eye on the ball – THE AZ AUDIT! THE MIKE LINDELL CYBER SYMPOSIUM!! This is a distraction!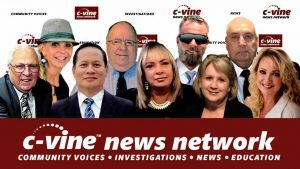 Please click and bookmark:
 C-VINE Social Media Channels 
 *C-VINE.Com, https://c-vine.com
*C-VINE-Telegram,  https://t.me/CVINENEWS
*C-VINE-MeWe, https://mewe.com/join/C-VINE
*C-VINE-Rumble,  https://rumble.com/user/CVINE
*C-VINE YouTube Channel,  https://www.youtube.com/c/CVINENewsNetwork/videos
*C-VINE Commentary & Analysis, https://www.facebook.com/groups/895771901163001/
*C-VINE Business Network,  https://www.facebook.com/groups/1242625425864710
*C-VINE Natural Health News Network, https://www.facebook.com/groups/cvinehealth
*C-VINE Patriot Prayer Brigade, https://www.facebook.com/groups/4826437259486216