James O'Keefe strikes again!
Project Veritas on Monday released undercover video from INSIDE CNN.
James O'Keefe teased a crowd about the new #ExposeCNN Project Veritas release over the weekend at the Family Research Council conference in Washington DC.
On Monday afternoon, O'Keefe released Part One of his #ExposeCNN undercover video revealing CNN's president Jeff Zucker's "personal vendetta" against Trump.
Cary Poarch is a satellite uplink technician who blew the whistle on CNN and Jeff Zucker because he was sick of seeing the network pump out fake news propaganda.
"Let's just stay focused on impeachment," Jeff Zucker is heard saying on a call.
Nick Neville, a media coordinator at CNN is caught on undercover video saying, "Jeff Zucker, basically the president of CNN has a personal vendetta against Trump."
"

It's not going to be positive for Trump. He [Zucker] hates him. He's going to be negative,

" he added.
Hiram Gonzalez, a floor director for CNN is on video saying, "Between you and I we created this monster and now we're eating him full plate every single day. Media created the Trump monster."
The CNN whistleblower is a man named Cary Poarch.
"I did't see any other option…I decided to wear a hidden camera to expose the bias,"Poarch told O'Keefe.
The CNN whistleblower is a man named Cary Poarch.
https://twitter.com/JamesOKeefeIII/status/1183782395104890885
O'Keefe said he will be uploading clips all day and night.
You can support James O'Keefe and Project Veritas by clicking here.
---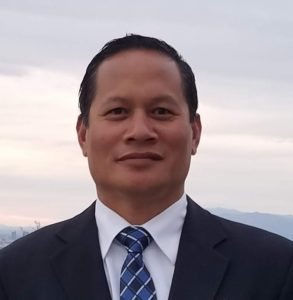 Leonard Bacani is a retired Santa Ana Police Officer and the Founder of HOMELAND SECURITY SERVICES, INC. headquartered in Southern California.HOMELAND SECURITY SERVICES, INC. is a Private Investigation, Private Security firm and State Authorized Training Facility. Contact Leonard at LBacani@hssinc.us for assistance or call the office: (714) 865-1135.      Website: http://www.homelandsecurityservices.com
Follow Leonard on Twitter @LeonardBacani1