BY JOLYNN LIVE
January 15, 2021  UPDATE: January 15, 2021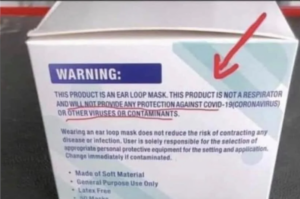 Silencing a voice doesn't come from a place of power, it comes from a place of fear.
Look at the mask agenda. Americans have been shouting, "Where is the proof masks work against viruses? Show us the proof?"
On the side of an ear loop mask box, it reads, 'this product…will not provide any protection against COVID-19 (Coronavirus) or other viruses or contaminants.'
We have yet to see verified evidence that masks work against the CCP virus, yet for those of us who live in mask-required-governor-mandated states, we are shunned, scolded, refused service and some even punched if they dared enter a business without one. We've read the articles!
Groups which have been labeled 'Conspiracy Theory,' believe masks are nothing but a way to silence We-The-People. Throughout 2020, we were told to wear a mask, stay home, stay 6 feet apart, stay away from people, stay away from Grandma, have no more than 6 people for Thanksgiving. Better yet, cancel Thanksgiving!
Businesses were locked down (and thousands still are).  Why do our state's elected officials want us to avoid one another? Covid?
We know 99.95+ people recover from this virus. For anyone following testimonials, many are saying they tested positive without ever having taken the test!  Elon Musk took four tests back to back; 2 were positive and 2 were negative. How can this be?
What are those in power afraid of us knowing and sharing?
As the months unfolded, major social media platforms have cinched our belief that they are terrified of what We-The-People are beginning to fully understand, have learned, and will share.
Could this be why all the censorship? Many believe so. Will the banning of our President's social media accounts really stop him from communicating with the American people?
If anyone believes the voice of America can be silenced by intimidation, they are foolish!  The DS's fearful aggression has awakened the sleeping giant. We are ONE voice, ONE people standing firm in our Constitutional rights.
Let the world hear us and tremble at our GIANT VOICE of freedom!
Opinion: JoLynn Live, C-VINE Contributor
C-VINE.com, Mewe.com (https://mewe.com/join/c-vine)

---

Leaked Video Reveals Twitter CEO Jack Dorsey's Internal Discussions Before Trump Ban
BY ISABEL VAN BRUGEN
January 15, 2021;  UPDATE: January 15, 2021
TheEpochTimes.com
Investigative journalism nonprofit Project Veritas on Thursday released a leaked video that appears to show Twitter CEO Jack Dorsey's internal discussions before President Donald Trump's account was banned on the social media platform following the breach of the U.S. Capitol building.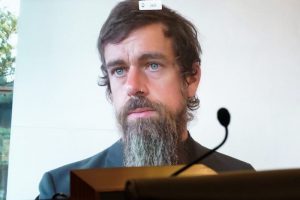 "You should always feel free to express yourself in whatever format manifestation feels right," Dorsey said in the clip, purportedly secretly filmed by a Twitter "insider whistleblower."
"We are focused on one account [@realDonaldTrump] right now, but this is going to be much bigger than just one account, and it's going to go on for much longer than just this day, this week, and the next few weeks, and it's going to go on beyond the inauguration," Dorsey added. "And we have to expect that and we have to be ready for that."
"So, the focus is certainly on this account and how it ties to real-world violence. But also, we need to think much longer-term around how these dynamics play out over time. I don't believe this is going away anytime soon," Dorsey told staff in the clip.
Project Veritas suggested in a Twitter post that the video leak is evidence of "censorship gone wild."
Twitter permanently banned Trump from its platform on Jan. 8, two days after a mob broke into the U.S. Capitol during a joint session of Congress convened to certify the results of the 2020 presidential election. The company alleged that Trump had incited the violence.
The move was met with criticism from world leaders, including the president of France and chancellor of Germany. Trump accused Twitter of colluding with the Democrats. Facebook and YouTube have also removed Trump's accounts.
In the leaked video that has accumulated over two million views in a few hours, Dorsey suggested he may be planning to enforce "much bigger" actions than the ban of Trump on the platform, making reference to a company purge of QAnon linked accounts.
A large number of pro-Trump accounts have recently been deleted by Twitter.
"You know, the U.S. is extremely divided. Our platform is showing that every single day," Dorsey said. "And our role is to protect the integrity of that conversation and do what we can to make sure that no one is being harmed based off that. And that is our focus."
James O'Keefe, founder of the journalism watchdog group, said Thursday that further leaks from the social media giant are coming from other whistleblowers.
"Stay tuned. They may be private companies, but they have more power than all three branches of government," O'Keefe told viewers.
Twitter didn't immediately respond to a request for comment by The Epoch Times.
The clip's release follows a statement from Dorsey on Jan. 13 in which he acknowledged that the company's decision to remove Trump was divisive and set a dangerous precedent.
"Having to take these actions fragment [sic] the public conversation. They divide us. They limit the potential for clarification, redemption, and learning. And sets a precedent I feel is dangerous: the power an individual or corporation has over a part of the global public conversation," Dorsey wrote on Twitter.
"I do not celebrate or feel pride in our having to ban [Trump] from Twitter, or how we got here. After a clear warning we'd take this action, we made a decision with the best information we had based on threats to physical safety both on and off Twitter. Was this correct?" Dorsey continued.
"I believe this was the right decision for Twitter. We faced an extraordinary and untenable circumstance, forcing us to focus all of our actions on public safety. Offline harm as a result of online speech is demonstrably real, and what drives our policy and enforcement above all."
Ivan Pentchoukov contributed to this report.
---
Opinion: JoLynn Live, C-VINE Contributor

Please bookmark C-VINE.com, Parler.com (user name @CVINE), Mewe.com (https://mewe.com/join/c-vine)
---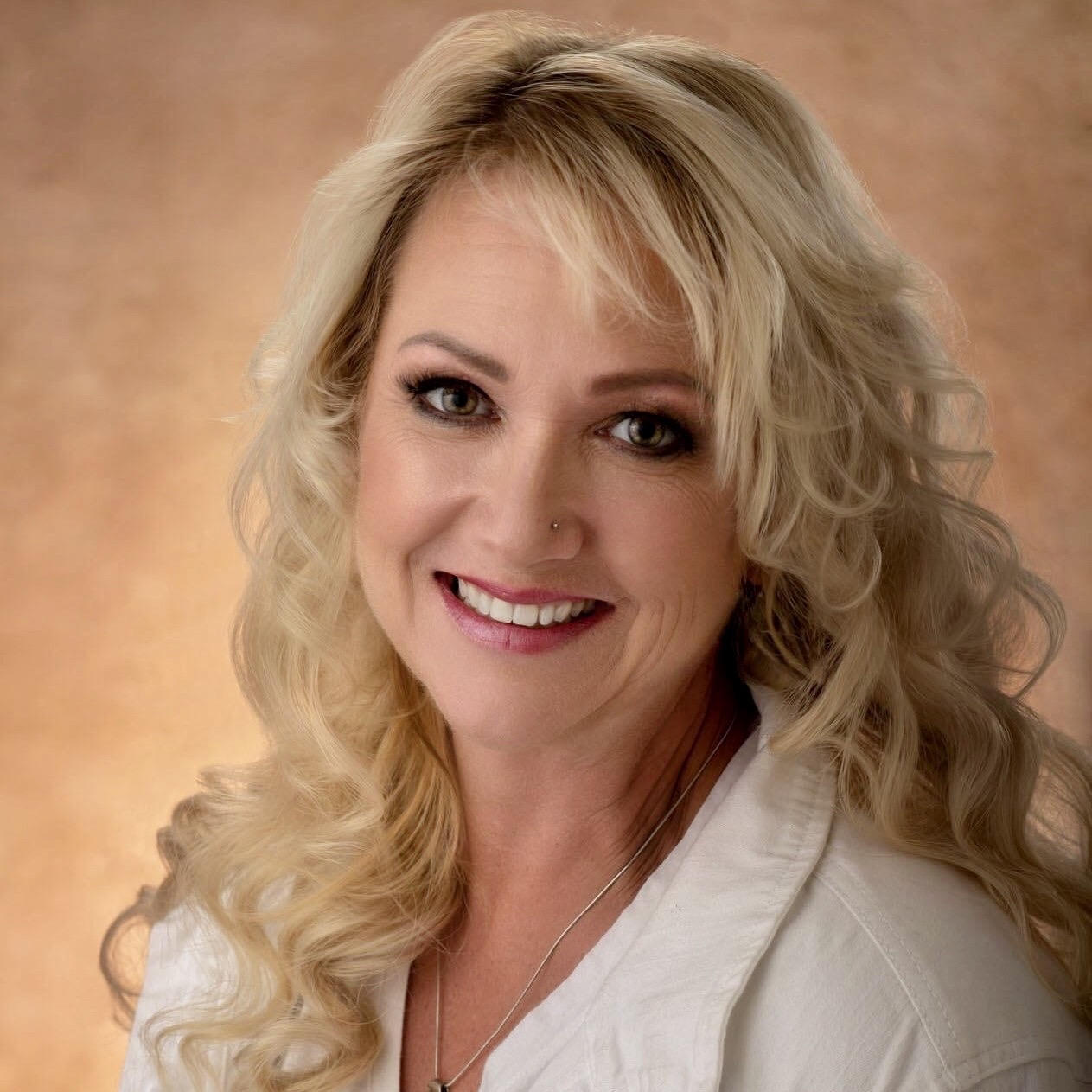 News Posted by: C-VINE Citizen Journalist, JoLynn Live! She is a Singer; a Wife of 37 years; Home-school mom to 10; Grandma to 11; Chicken Farmer; Patriot; and an active C-VINE News contributor.